April 10, 2009
10 Food Blogs I Read Daily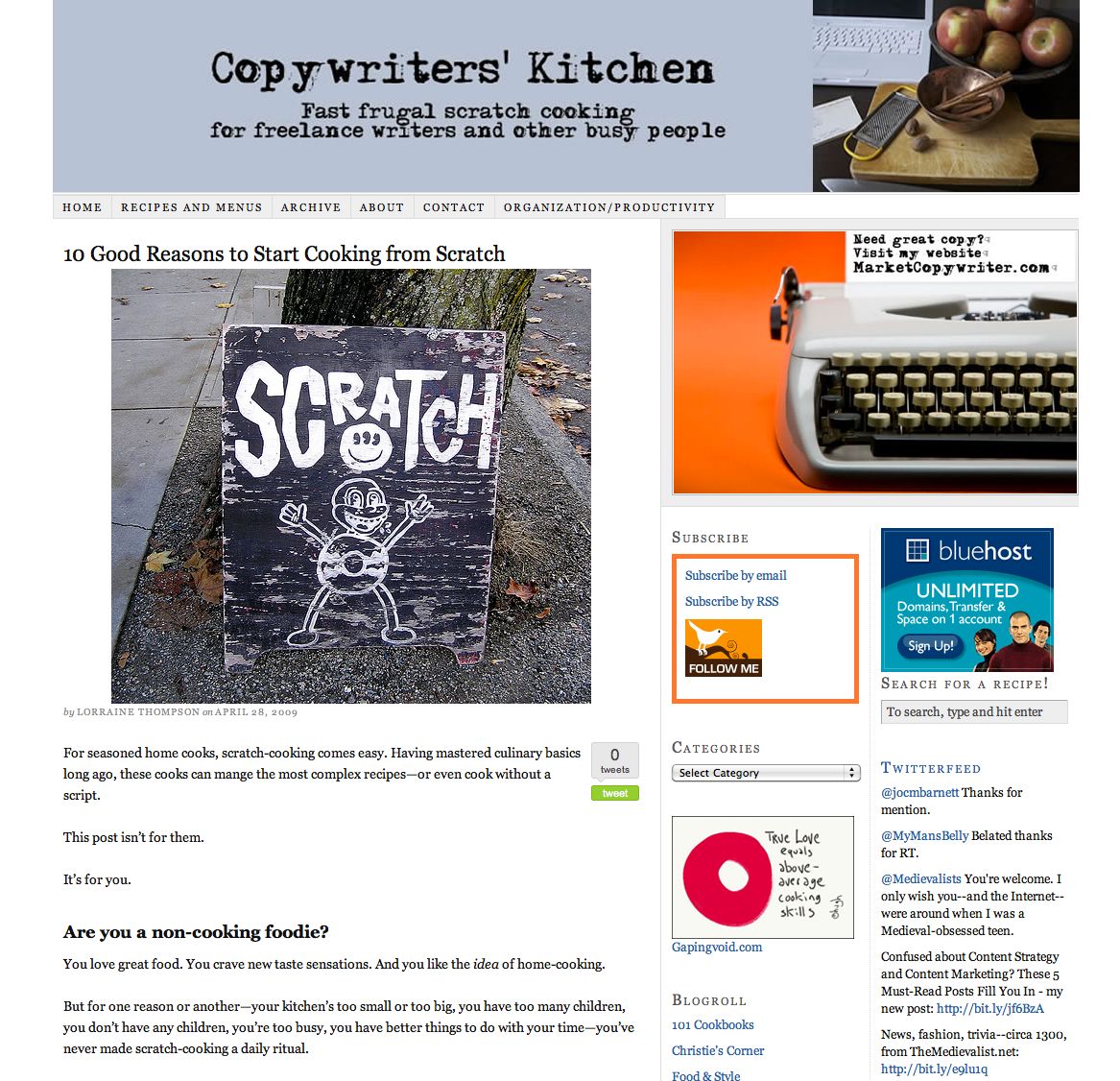 There are so many excellent food blogs in the blogosphere. I follow lots of them. Today I want to share 10 Food Blogs that I subscribe to in my Google Reader. They are listed in no particular order. You may want to check them out:
3. Greek Food Recipes & Reflections
6. Meanwhile, Back in the Kitchen
These are just a few of the food blogs that I read. I will share more with you in a few days. Until then… What food blogs do you recommend?