May 21, 2009
5 Favorite Cookbooks
As I have said before, I love cookbooks. And I have many "favorites."
If a cookbook is nothing more than a collection of recipes, I am usually not very impressed. I have many such cookbooks. Some of them remain on my shelf untouched. Others I look through from time to time because they really do contain wonderful recipes. But what I really want is a good story. Or, better, a bunch of good stories.
The cookbooks below are on my "favorites" list because they tell great stories. They also contain great recipes. I realize that four of the five are Louisiana-specific. I admit it… I love our culture here. It is very rich. And the food in South Louisiana is unbeatable.
Please keep in mind that this is not an exhaustive list. I have many more favorites. But these are the ones I share with you today.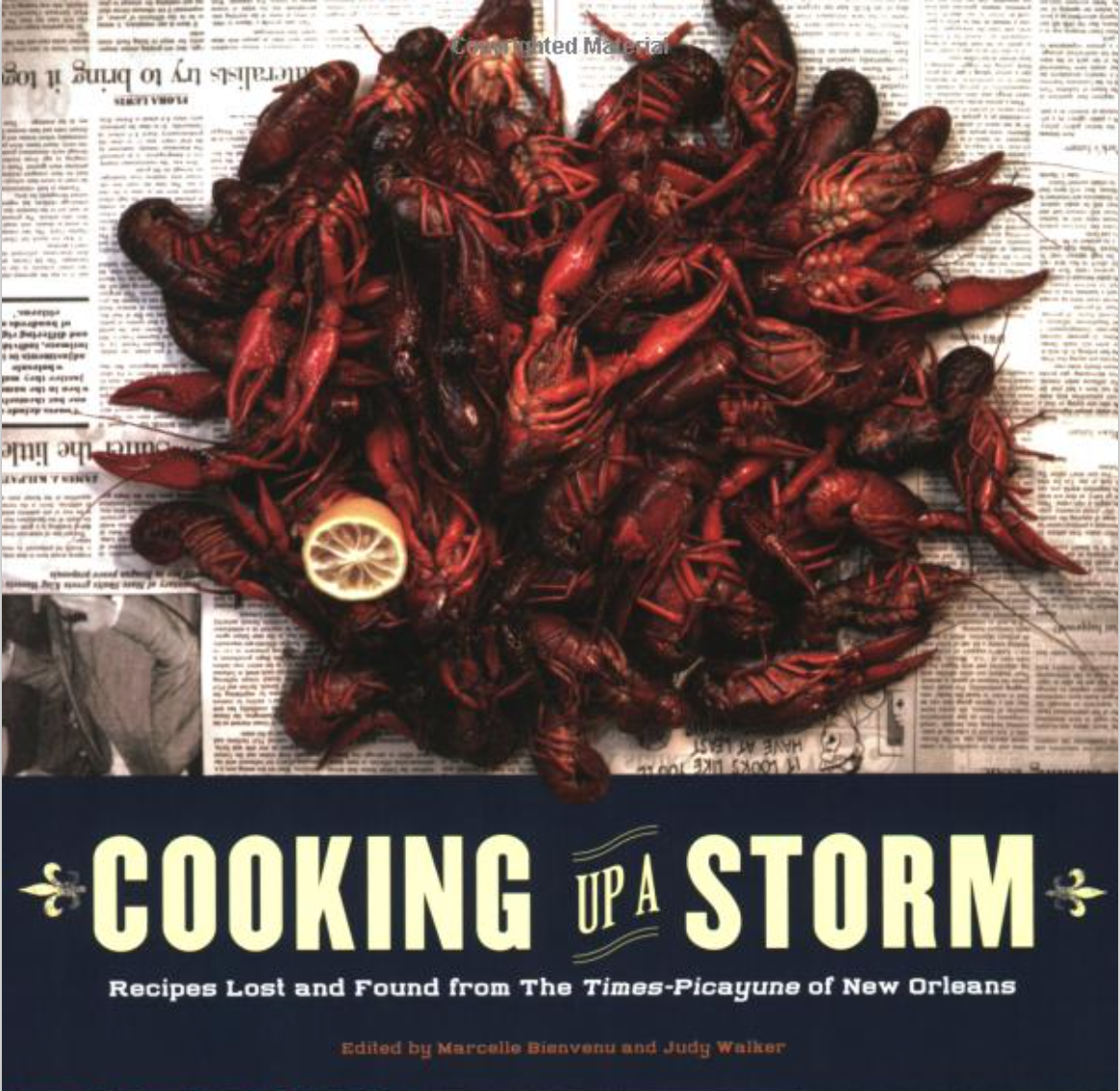 1. Cooking Up a Storm: Recipes Lost and Found from The Times-Picayune of New Orleans
The Gulf Coast took a beating from Katrina. She devastated entire cities / towns, while damaging others beyond belief. The damage she inflicted on New Orleans scattered its people across the nation. Many New Orleanians had no home to return to. They had lost everything.
Shortly after the storm, the Times-Picayune began to reprint recipes from its archives to help exiles experience a bit of home.
Louisiana readers from all over the country started to submit their own recipes too. Some submitted them from memory (they had lost everything in the storm). Others submitted from their saved recipes.
Cooking is a way of life in South Louisiana, and to cook those old familiar dishes while in exile was a way to connect to home.
This cookbook contains those recipes. It tells a wonderful story.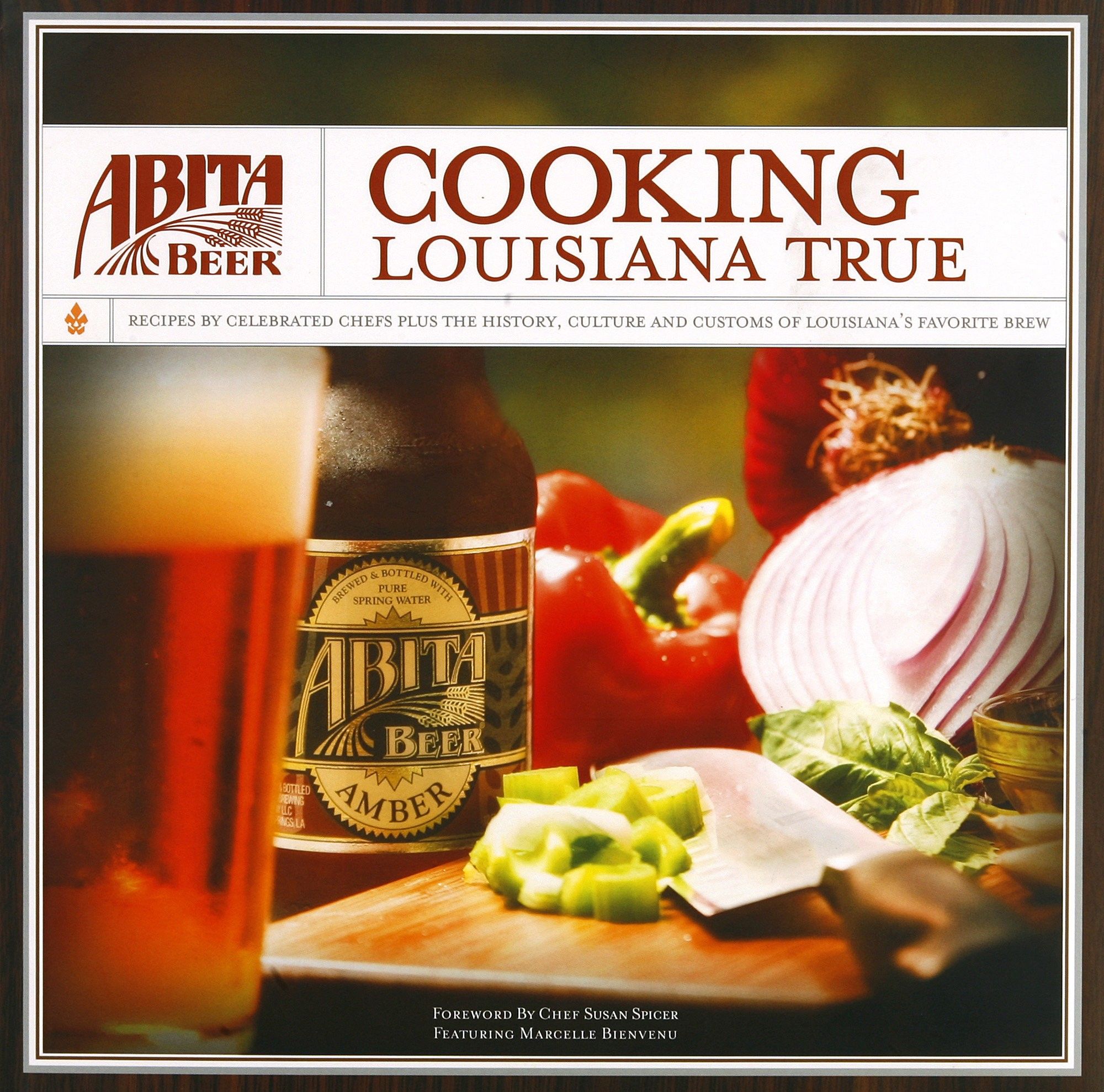 2. Abita Beer: Cooking Louisiana True
Abita beer. I love it!
Amber, Turbodog, Mardi Gras Bock, Jockamo, Purple Haze, the new Abbey Ale, and the Andygator… and many more! It's great that it's local. The brewery is right down the street from me. And its beer is available in over 40 states.
This book came about through a "supper club" of sorts. Famous chefs from across Louisiana (or outside of Louisiana, but having a strong connection to our culture) prepared meals that paired well with various Abita beers. In many cases the chefs actually prepared the meals using the beers as ingredients.
With the help of one of my favorite food authors, Marcelle, Bienvenue, this book took shape and was finally published in October 2008. It is a beautiful book too. It would make a great coffetable book.
I am currently preparing a review of this cookbook.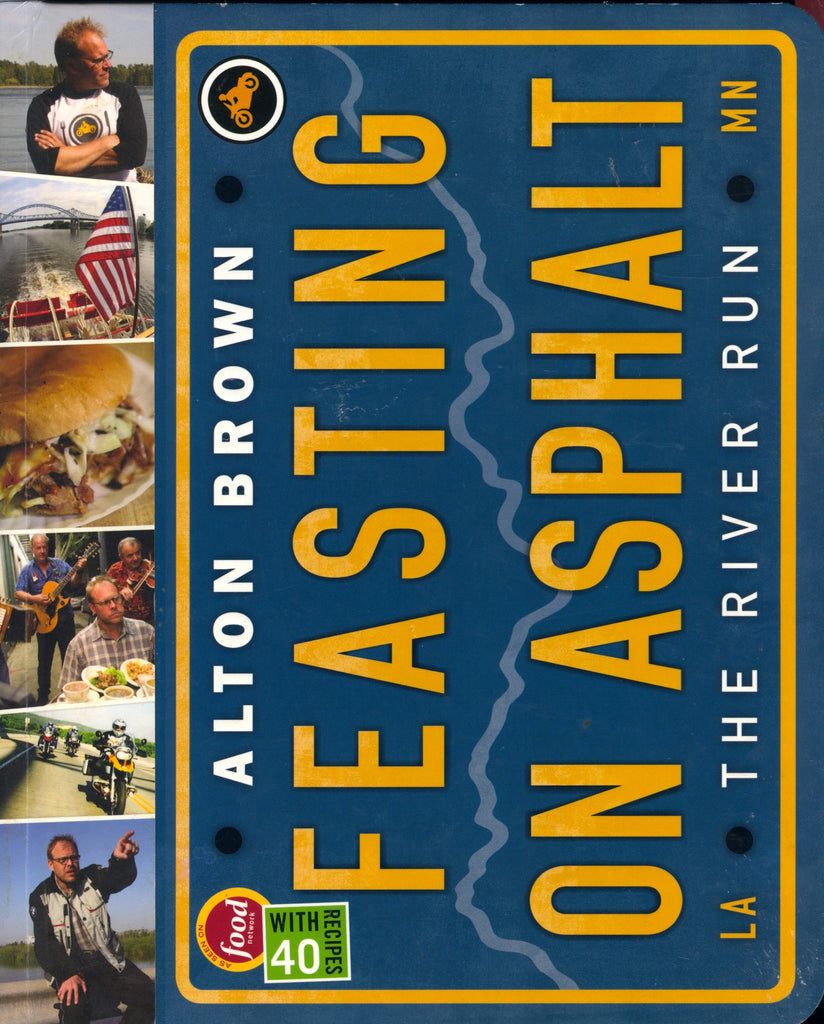 3. Feasting on Asphalt: The River Run
Talk about a story!
Alton Brown followed the Mississippi River from its mouth to its source… on a motorcycle!
With a small crew in tow, he stopped at some of the best hole-in-the-walls to dine. All the restaurants were family-owned.
This book is really a companion to the Food Network series by the same name. It is a fun book. The story will "wow" you. And the presentation is so creative. I haven't seen anything like it. A hard cardboard cover. Colorful. And the pages are peppered with Alton's hand-written field notes.
This book gives you a peek into soul of Alton Brown. I thoroughly enjoyed it!
You can listen to my more detailed comments on this cookbook in episode 2 of the Catholic Foodie. I also wrote a blog post on it.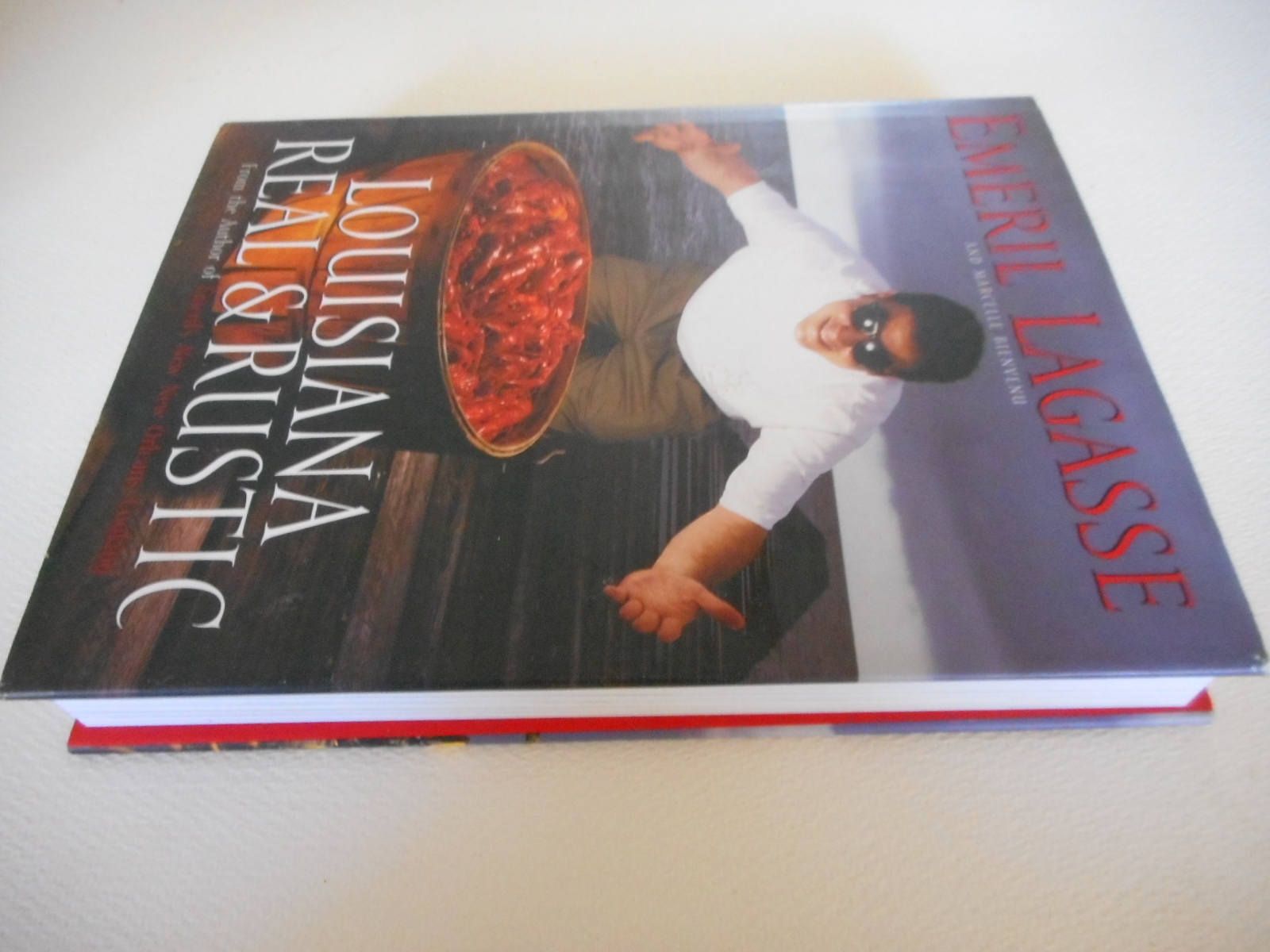 Real & Rustic is a classic. I can't tell you how many times I have used this book. Lots and lots, though. Splattered and smelly, the pages bear battle scars from my frequent excursions in the kitchen.
You can find all of the traditional Louisiana recipes here. This is not "fancy" food. Not expensive. This is down-home cooking done right.
I make his Pepper-Stuffed Turkey every Thanksgiving and Christmas. And I follow that up a few days later with his Turkey-Bone Gumbo. These are family favorites.
This is a great book. A must-have in any Louisiana kitchen.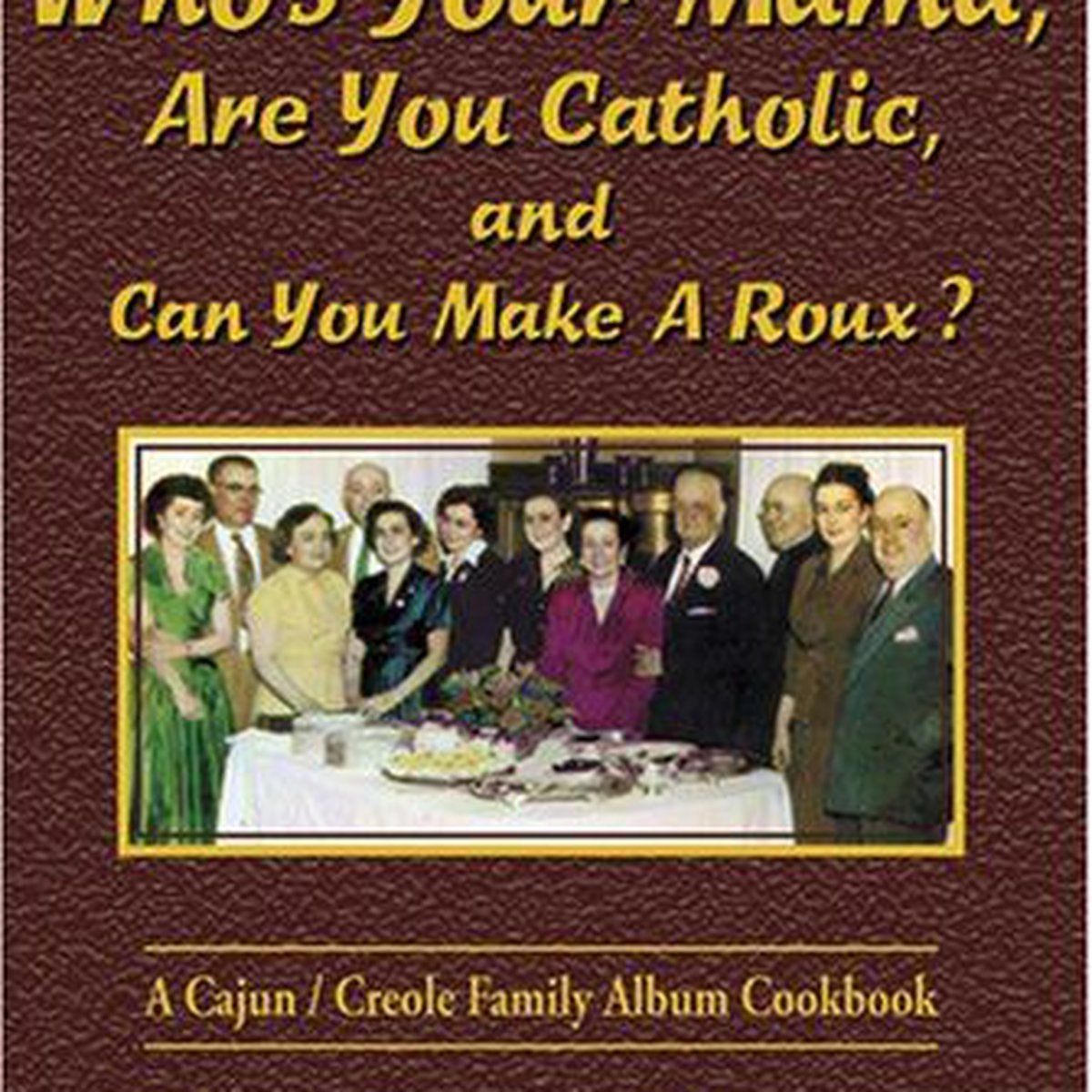 5. Who's Your Mama, Are You Catholic, and Can You Make A Roux? (Book 1): A Cajun / Creole Family Album Cookbook
What can I say about Marcelle Bienvenu? Other than the fact that she is my favorite food author? How about this… She either authored or co-authored 3 other books on this list!
Just look at the title. Can you imagine a better title for the Louisiana-born-and-raised Catholic Foodie? I can't!
Not only is this book filled with down-home Louisiana recipes, but it tells a great story of Marcelle's growing up in South Louisiana. She's a phenomenal chef. And she includes family recipes as well as some of her own creations.
Family. There's lots of family in these pages. And she clearly presents the connection between food and family… and food and faith.
In my humble opinion, every Catholic foodie should have this book in his or her kitchen.
Don't have it? Get it!
I submit these 5 cookbooks as some of my favorites. Check them out. They may become some of your favorites too.
What are your favorite cookbooks? Let me know!