September 14, 2014
7 Quick Takes – Writing, iPhone Photography, and Author Stuff
Here we are again. Another week and another 7 Quick Takes. This is my second contribution. And it's late… again. Today is not Friday. It's not even Saturday. It's Sunday. Oh well. Better late than never, right?
I received lots of positive feedback from last week's Quick Takes… and a few reminders that Quick Takes are supposed to be quick, meaning short. 😉
I'll try to make this week's Quick Takes a bit quicker.
Let's Get Started!
Take 1
Amazon Author Page – It was so cool this week to see my book on Amazon.com. I admit that I am an Amazon geek. I have a Prime account, stream movies on Amazon, and I have 4 Kindles in my household… and the Kindle App on all the iPhones and iPads. So, as you might well imagine, I was pretty excited when I saw my book on Amazon.com.
Then I discovered that I actually get an author page on Amazon.com too. Wow… That is so cool!
So visit me over at Amazon.com, and please do help me spread the word about the book. Thanks!
Take 2
iPhone Photography & Instagram – I mentioned last week that all of the photos in my book were taken with an iPhone 5s. If you are into photography (or just enjoy looking a cool photos), check out The Catholic Foodie on Instagram and on Facebook. Not all the photos that I post are about food, but many are. Naturally. As a matter of fact, you will find many hints about what recipes will be in my cookbook by checking out the photos that I post on Instagram and on Facebook. 😉
Take 3
Strangest Search Terms that Lead People to CatholicFoodie.com – I always get a kick out of the search terms that lead people to CatholicFoodie.com. Some are obvious, of course. But others… well, let's just say they are a stretch. Here are 7 recent searches in honor of the 7 Quick Takes:
night time novena
mother teresa emergency novena
red lentil lebanese greek yogurt spinach cold
family cookbook name ideas
god help me please
how long does it take to cook the slime out of okra
can rice be pickled?
Take 4
Blessed Mother Teresa & Novenas – When I was 18 I left home to enter formation in Mexico with the Missionaries of Charity Fathers, the congregation of priests co-founded by Blessed Mother Teresa. I was privileged to have met her on 3 different occasions. On one of her visits I had the amazing blessing of sitting alone with her in the chapel and talking with her about my family and my vocation for about 10 minutes or so. At the end of our conversation we prayed together. When I think back to that day, I still have a hard time believing that it actually happened. But it did. Amazing.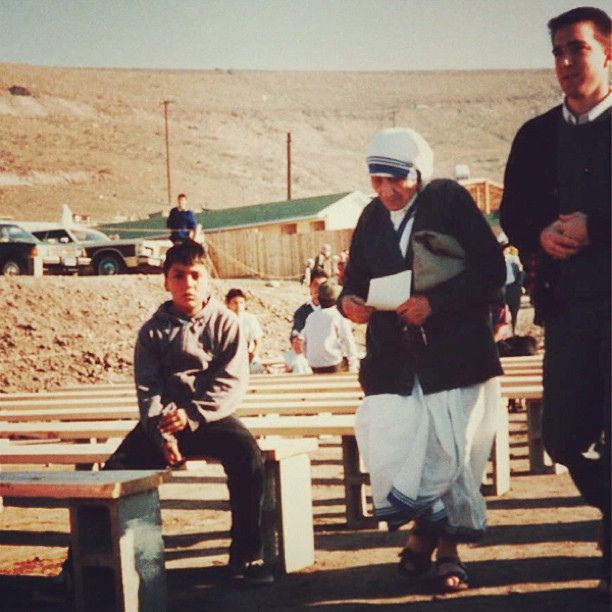 On another occasion, I was blessed to have escorted Mother Teresa down the aisle of our outdoor "church" before the Mass of Thanksgiving for one of our newly ordained priests.
And then there was that time that Mother Teresa's rosary broke, and I was asked to fix it – I used to make wire rosaries and I had the necessary tools. Wow!
So it should be no surprise that I think about Mother Teresa often even to this day. I have a little built-in reminder here at CatholicFoodie.com, too, because my post about Mother Teresa's Express Novena is one of the most popular posts on the site.
Take 5
Holy Land Pilgrimage: A Preview of Day 3 – The next Food Meets Faith Pilgrimage to the Holy Land is still on, and registrations continue to come in… but there is still room!
The pilgrimage is from February 26 to March 8, 2015, and space is limited. Register by September 15 and receive a free autographed copy of my new book Around the Table with The Catholic Foodie: Middle Eastern Cuisine.
Here's a sneak peek of what you will experience on DAY 3 of the pilgrimage:
Day 3 – CANA – NAZARETH— The day starts with a visit to Mt. Carmel to see Our Lady of Mt. Carmel Shrine and celebrate Mass. We continue to Cana of Galilee for the Renewal of Wedding Vows. In Nazareth, we visit Mary's Well, the Church of the Annunciation and the Museum next door. After lunch, we visit an Israeli cooperative Kfar Kedem where we learn to bake bread, make goat cheese and see how olive oil is pressed from local olives.
Does it sound like fun? Does it sound like an incredible faith-building experience? Then come with us!
Register by calling Susan at 1-800-842-4842.
Take 6
Top Photos of the Week & Recipe Testing – It was a slow week testing recipes. The book project is nearing completion, and most of my work now involves editing. However, there were a couple of recipes that I was missing photos for, so I had to cook them. Below are pics of Grilled Lamb Chops, Lebanese Butter Cookies, and a photo I took one morning this past week on my walk. These food pics might not be the exact ones that make it into the book, but a photo from the same series will be in there for each recipe.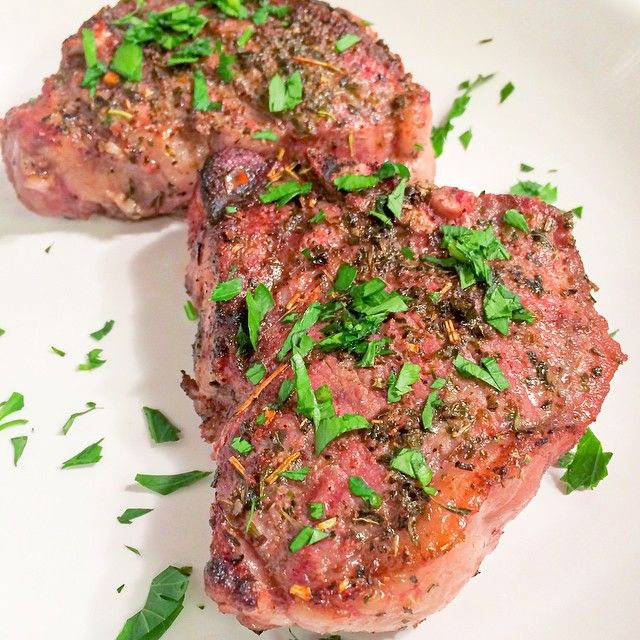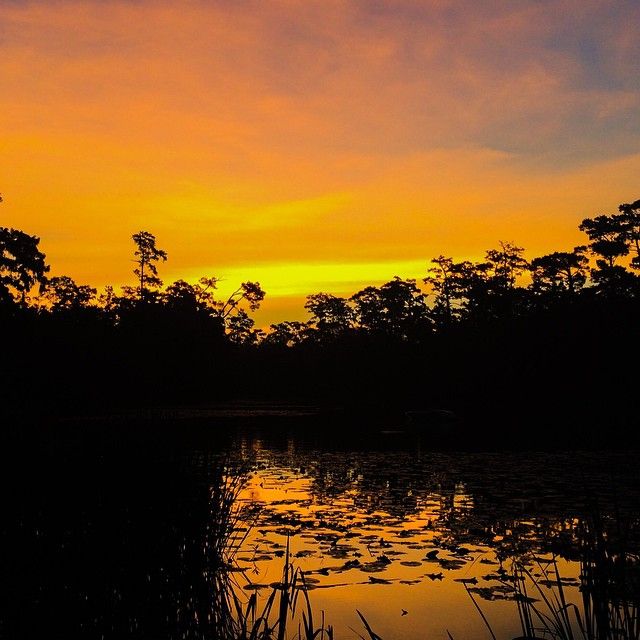 Take 7
Advanced Praise for Around the Table with The Catholic Foodie: Middle Eastern Cuisine – I have been so blessed to work with so many incredible people on the book project… from chefs and friends who have contributed recipes to the talented editors and designers at Liguori Publications. A the release date for the book nears – November 1, 2014 – I have been even more blessed (and humbled!) by the wide range of endorsements for the book that have come my way. Here's just a sample of a couple of them:
"What you hold in your hands is more than a cookbook, more than a collection of great food writing, more than a perspective on faith woven in with mealtime. Jeff Young has collected an approach to food, faith, and family that even the non-cooks among us will appreciate, savor, and enjoy."
– Sarah Reinhard, Author and Blogger, SnoringScholar.com
"It's comfort food that's close to your heart, and Jeff makes it easy to bring the whole family around the table. I have enjoyed making these recipes with my family. This is truly a foodie's cookbook."
– Chef Matt Murphy, Food Network "Chopped Champion" and Owner and Chef of The Irish House in New Orleans
"I'm a big fan of the Holy Land. And a big fan of The Catholic Foodie. Which means I'm a big fan of this book. If you know how to cook, you'll love it. Or if you're like me, and only know how to eat, you'll love giving this book as a gift to someone who can cook these meals for you. Makes me hunger for a trip to the Holy Land…and a trip to Jeff's table."
–Lino Rulli, host of The Catholic Guy on SiriusXM Satellite Radio
You can now pre-order your copy of Around the Table with The Catholic Foodie: Middle Eastern Cuisine at Amazon.com.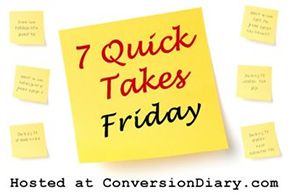 For more Quick Takes, visit Conversion Diary!