August 22, 2016
9-Year-Old Boy Spends Birthday Delivering More than 360 Pizzas to Acadiana Flood Victims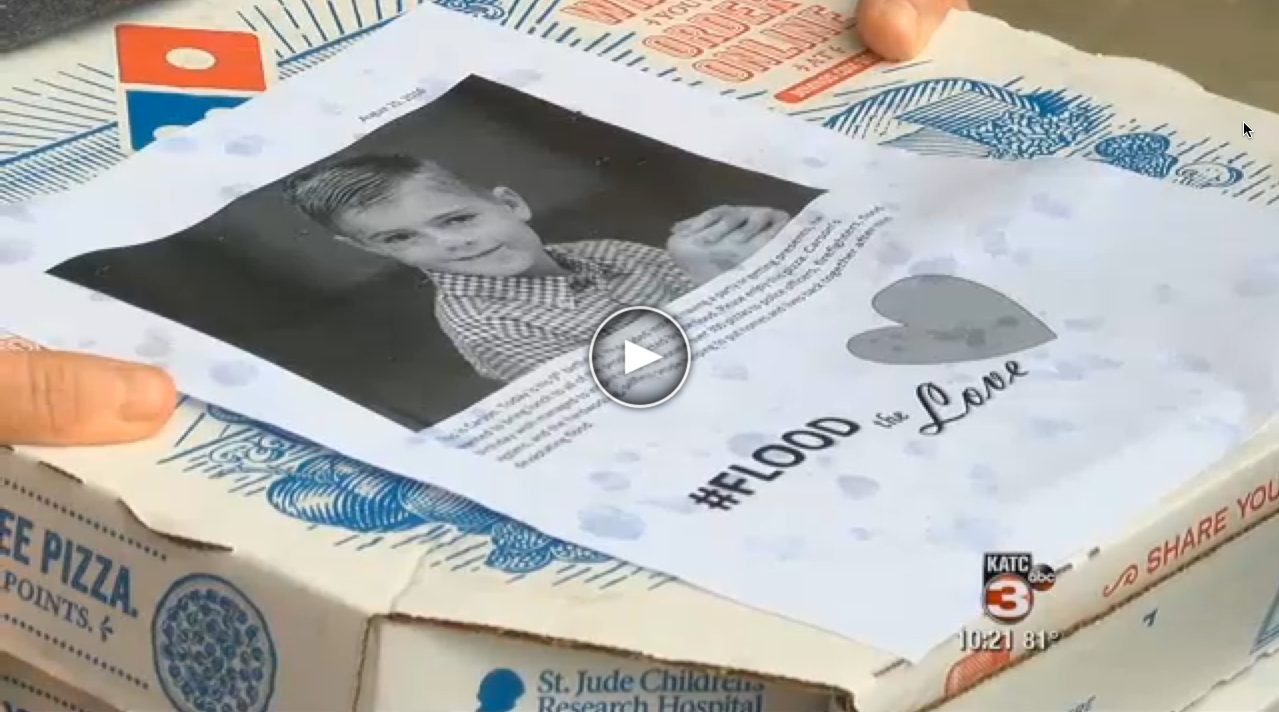 According to an Advocate Staff Report, a 9-year-old boy skipped a traditional birthday party in favor of helping flood victims in Acadiana, the southwestern portion of Louisiana.
Carson Boutte, who recently turned 9, decided to spend his birthday delivering pizzas to people whose homes flooded, KATC-TV reported.
KATC.com | Continuous News Coverage | Acadiana-Lafayette
"We're gonna give them lunch so that they don't have to stop what they're doing," Carson told KATC. "We're gonna deliver pizzas to neighborhoods that have flooded."
After a Facebook post went viral, many people decided to help donate to Carson's cause, said his father, Ross Boutte. Carson ended up delivering 363 Domino's pizzas throughout Acadiana.
"What I'm more shocked about is how many people donated," Ross Boutte told KATC. "We thought it was just going to be our internal family, and whenever it got out through Facebook, it just looked like the love wanted to be spread all over the area."
Many people expressed their gratitude for Carson's thoughtful gesture.
"For a 9-year-old to even think to help people, it's amazing," said Lacey Viator, whose home flooded. "He probably didn't even have pizza, but he brought it to everybody else."
Read the full KATC report here.
***Story courtesy of The Advocate.***