July 2, 2013
A Classic New Orleans Jazz Brunch with Kitty Cleveland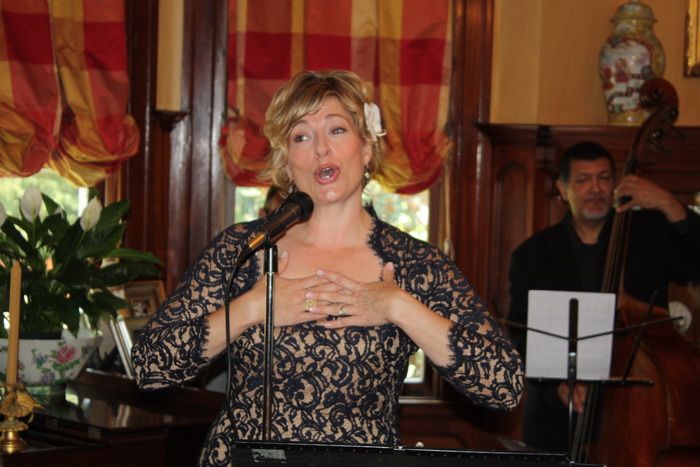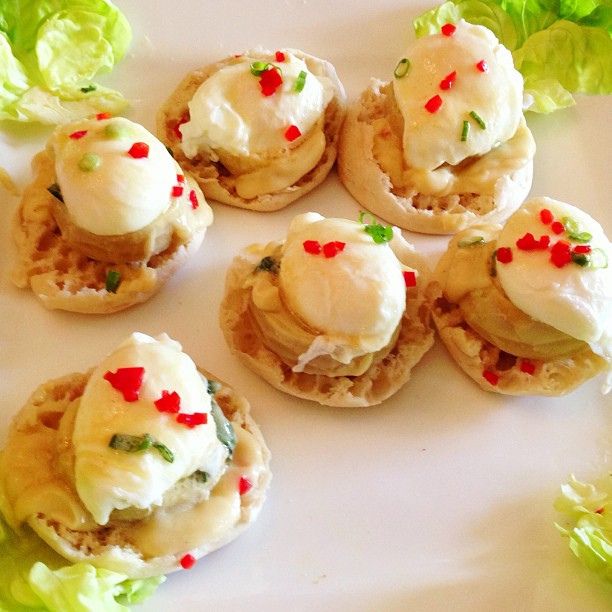 The Jazz Brunch: The Perfect Combination of New Orleans Food & Jazz
New Orleans is known for its food. From gumbo to jambalaya to fresh seafood from the Gulf of Mexico expertly prepared in a myriad of ways, the food in New Orleans is world-famous.  New Orleans is also known as the birthplace of jazz. And these two elements – food and jazz – come together perfectly in what is traditionally called a Jazz Brunch.
"Brunch," a combination of the words "breakfast" and "lunch," is a leisurely meal that is historically enjoyed on Sundays. But here in New Orleans, you can enjoy brunch just about any day of the week. Brunch is not rushed. It is enjoyed leisurely. Starting off with a cocktail (or an aperitif) like a Bloody Mary, Mimosa or Mint Julep, brunch typically begins after after church on Sunday mornings and lasts for a few hours. Brunch provides an opportunity for family and friends to come together to celebrate family life and the culmination of another week… and to relax and prepare for the new week ahead.
Here's what Kit Wohl has to say about the beginnings of the jazz brunch in New Orleans. This excerpt is taken from her excellent book New Orleans Classic Brunches:
"Brunch in New Orleans came to the forefront when Owen Brennan hatched the 'Breakfast at Brennan's' concept at his eponymous restaurant on Royal Street, which he'd opened in 1946. The custom of a festive weekend meal combining breakfast and late lunch was readily adopted by New Orleanians, who were (are) always ready for another reason to eat and drink.

"The Brennan family tree branched out in 1974 when Owen's sisters and brothers, Adelaide, Ella, Dottie, Dick and John Brennan acquired Commander's Palace.

"During a meal in London, Dick had noticed a roving jazz trio. He telephoned his sister, Ella, and the jazz brunch was born – a new beat to a beloved tune, and now another New Orleans tradition.

"Brunch menus took on a new rhythm, expanding more than fancy eggs. Chefs took advantage of the new meal to flex their creative muscles. Certainly there are specialties, but as you will see, brunch today offers a wealth of dishes you'd like to eat at any time of day. Establishments all across the Big Easy have created their own brunches. Some are casual. Some are dress-up events. The rest are everything in-between. Almost all are wonderful."
Building Bridges: Kitty Cleveland and the Jazz Standards Project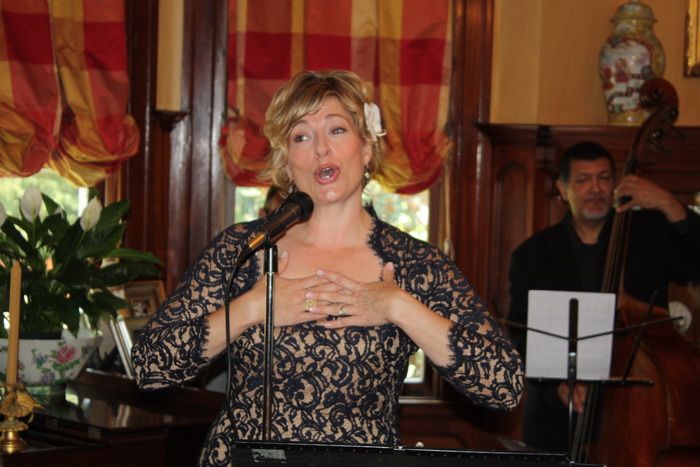 About a week ago, my wife and I had the privilege of joining Kitty Cleveland at a special jazz brunch held in her honor as part of her efforts to raise money for her new jazz standards project. The brunch was hosted at a magnificent and stately home on St. Charles Ave, a home that had been constructed in 1899. The brunch was catered by Brennan's, and Kitty (along with her jazz band) provided the music. It was a perfect New Orleans Sunday, with delectable food and smooth jazz, a day that was made complete with a mid-afternoon thunderstorm that highlighted the "haunted" feel of New Orleans.
Kitty Cleveland is a talented and captivating singer who has given glory to the Lord with the gift of song that He has given her. To date, she has recorded 10 CDs of religious music. Surrender, Sacred Arias, and Sublime Chant are among those albums. But now, Kitty wants to build bridges with music. She wants to reach out to those people in the world who would never pick one of her religious CDs. Kitty wants to build bridges with jazz.
In order to raise the necessary funds to produce this Jazz Standards CD, Kitty launched a KickStarter project. This is what Kitty had to say about this new project on her Kickstarter page:
WHY JAZZ?

1) It's music to "live by." All 10 of my CDs thus far have been prayer set to music (click here to listen to a sample), and many people have used my songs to console anxious hearts or help ease the transition of their loved ones from this life to the next (you can read through some of the moving letters in my online guestbook). I consider this to be a tremendous privilege and blessing.

Having said that, perhaps it's time to make some music to live by! Music to put on when you're cooking dinner or relaxing with a glass of wine or visiting with friends. It's background music for your life movie.

2) Everyone loves jazz. When I tell people in casual conversation that I'm a Christian recording artist, it's often followed by an awkward silence or polite nod of the head (cue the crickets). But when I've mentioned that I'm working on a jazz CD, every single person I've encountered—no matter what their belief system or background–has shown enthusiasm and interest. It builds bridges with people, and I like that.

And If you've ever wanted to share my music with someone but weren't sure how it would be received, this would be a great gift in and of itself—perhaps even a door-opener.

3) I'm ready to lighten up a bit. Since my first song and CD (Surrender) were born out of an experience of tragedy, I have spent a lot of time and energy dealing with life's weightier matters–and shedding a lot of tears–these last several years.

But i"m actually a sanguine spirit by nature! I enjoy a good party, playful banter, and have even been known to sing Italian arias in fabulous restaurants (Galatoire's, Mosca's, Cecilia Metella in Rome…) when given the least bit of encouragement. I was my sorority social chairman for 2 years in a row, for Pete's sake! So it's time to have some fun, and I need some friends (like you) to have fun with me.

JAZZ STANDARDS ARE…

My Funny Valentine—Blue Skies—I've Got a Crush on You—Do You Know What It Means (to Miss New Orleans)—At Last…to name a few. Think Ella Fitzgerald, Nat King Cole, Etta James, Billie Holiday. Think Kitty Cleveland sitting on a piano.

Wearing a boa.

Or not.

The music will be heavily focused on my vocals, which I plan to sing in a soft, intimate way (not like the Broadway or opera of my past). And I'll be supported by some of New Orleans' finest jazz musicians, including some with names you may even recognize….
The Friday before the Jazz Brunch, we had Kitty as a guest on the Around The Table Food Show. You can listen to that broadcast here:
Classic New Orleans Brunch Recipes
There are so many delicious brunch recipes. There are too many to share here, really. But here a few of my favorites:
Milk Punch
Omelettes (prepared many different ways)
Eggs Benedict
Eggs Sardou
Crab Cakes
How to Be a Jazzy Bridge Builder: Support Kitty Cleveland's Kickstarter Project
Watch the video below, then go to Kitty's Kickstarter page and make a pledge. There are TONS of benefits that you will receive, and it only costs $10 to become a bridge-builder.
I'll see you over there!