December 30, 2010
A Heavenly Salad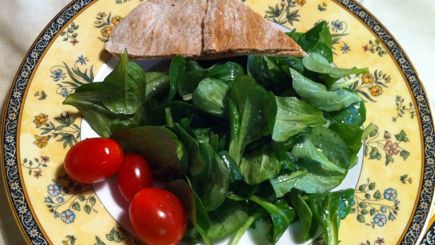 Recipe submitted by Therese Seghers of http://willowhouseladies.blogspot.com/
INGREDIENTS
Salad:
3 Heads of Romaine Lettuce
2 or 3 cups of diced or cherry tomatoes (your choice)
1 large or 2 small avacado(s)
1 1/2 cups of crumbled feta cheese
Dressing:
1/2 cup of lemon juice freshly squeezed
1/2 cup of olive oil (olive oil:lemon ration may be adjusted to your tastes)
2-3 cloves of garlic, finely minced
salt and pepper, to taste
DIRECTIONS
Mix the salad ingredients together.  Mix the dressing ingredients together.  Pour the dressing over the salad.  Toss and serve!  Viola!  She is done!
Switch things up by substituting balsamic binegar for the lemon juice (use less vinegar than juice, it has a strong flavor).