May 20, 2009
A Sensational Sensation Salad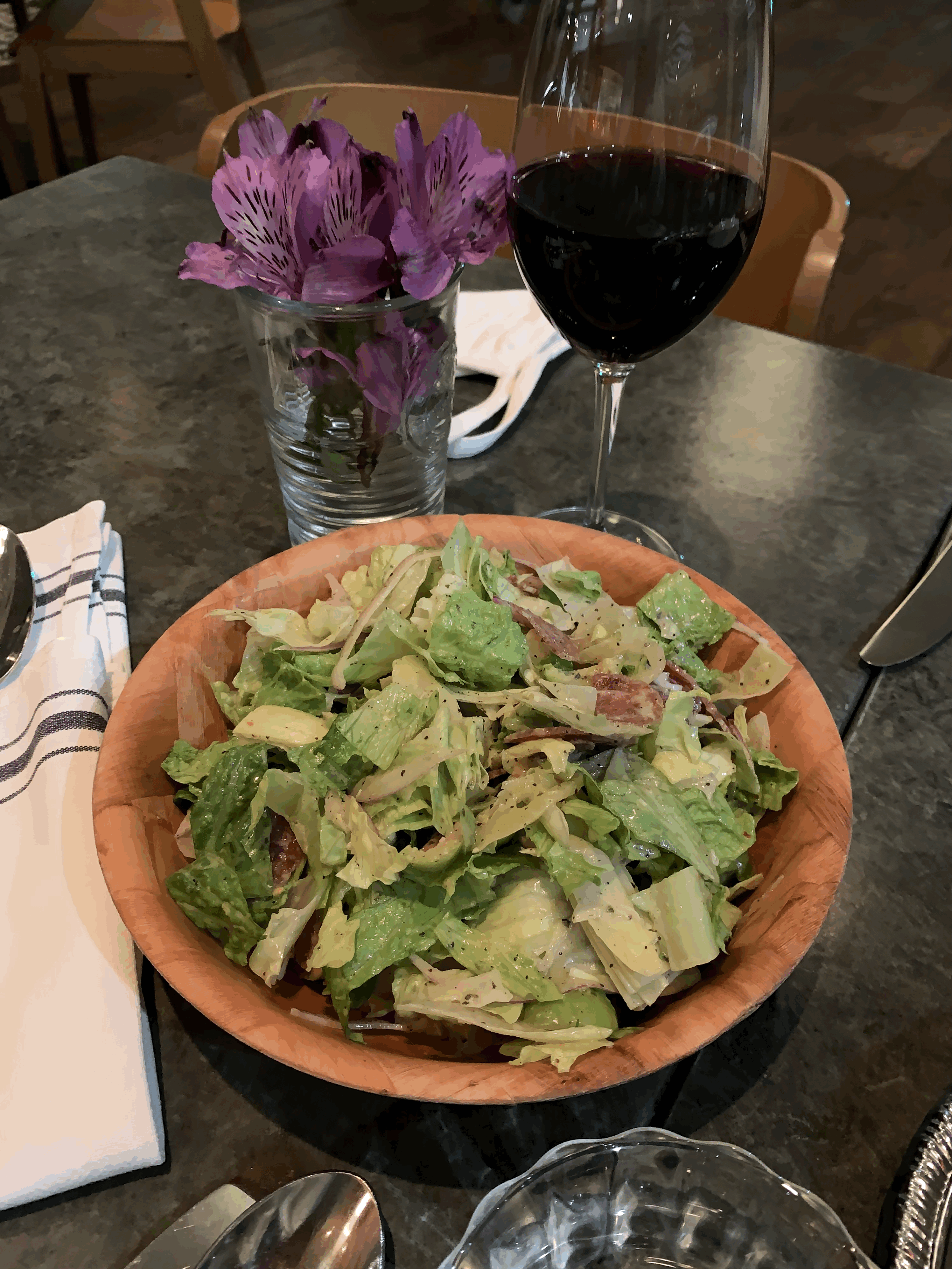 I love cookbooks.
I never really follow a recipe exactly, but I find so much inspiration and good ideas in cookbooks that I just can't get enough of them.
A publisher recently sent me a cookbook to review. I am not finished reading it (and practicing with it!), but so far I am very much impressed. I want to share one recipe with you today. I love this recipe!
Sensation Salad. Ever heard of it?
I always thought that the Sensation Salad was a standard all over. But, apparently, I was wrong. In reading Cooking up a Storm, I came to know that the Sensation Salad originated at the old Bob & Jake's Restaurant in Baton Rouge, LA. Now, this was a while back. I grew up in Baton Rouge and I don't remember Bob & Jake's. It must have closed before, or soon after, I was born (almost 40 years ago!). Thankfully, other restaurants adopted the salad, and it is still served in Baton Rouge today.
Now, I have been eating "Sensation Salad" all my life. Well, at least a variation of it. Cooking up a Storm taught me the original recipe, and I discovered that mine was somewhat lacking.
My usual recipe consists of lots of garlic (4 or 5 cloves, crushed), lots of lemon juice (half or whole lemon, depending), and kosher salt and fresh ground black pepper to taste. Oh, and about half a cup (or so) of extra virgin olive oil (affectionately known as EVOO in our house – thanks Rachel Ray!). I got this recipe from Char… who got it from her mother (thank you Mama Tee!). We use romaine lettuce, and we often top it with grated Romano cheese. A bit tart and delicious, with a garlicky bite!
The original Sensation Salad includes all of these ingredients plus a few more: red wine vinegar and fresh chopped parsley. Adding red wine vinegar (3 tablespoons) necessitates a reduction in lemon juice. But, it adds a wonderful flavor, and color, to the dressing.
Keep an eye out for the official review. I should post it in the next couple of weeks. Also, you can listen in as Char and I make this dressing on episode 18 of the Catholic Foodie.
Do you have a favorite salad? What is it?