May 19, 2016
Another Broken Egg Cafe Opens in Mandeville, LA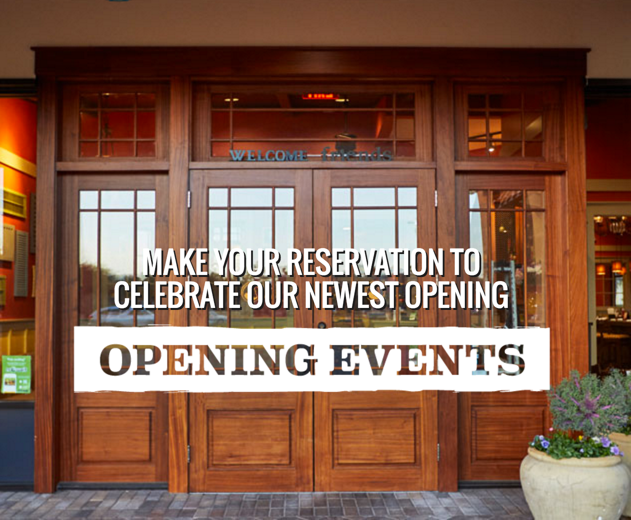 Another Broken Egg Café® is Coming Home
Bigger, Better Breakfast and Lunch Foodie Cafe Opens May 23 in Mandeville
New Orleans, La. – One of the Northshore's favorite and most successful homegrown restaurants is returning to its roots on May 23. Jake Alleman, a Lafayette native and the second largest Franchisee of Another Broken Egg of America, Inc., is excited to be reopening the foodie-oriented breakfast, brunch and lunch restaurant in Mandeville, located at 1901 Highway 190.
"This one is big in my heart," said Alleman. "My career started in Mandeville and the original Broken Egg Café is where I worked while I was a student at LSU. I have a lot of ties to the Northshore and am thrilled to return to the area."
The original restaurant, then known only as The Broken Egg Café, opened in Old Mandeville in 1996 but closed on the Northshore in 2015. When that happened, Northshore fans got vocal about their desire for the restaurant to return home. "It's crazy how many people reached out to get us back. But they didn't have to worry. My business partner, Cody Gielen, and I knew we would eventually be back."
"Since the Northshore experienced the original Café, our menu has evolved five times over. Not only do we offer more versions of our beloved eggs benedict, the menu is better than ever," he added. "Mandeville foodies will experience an array of fresh, southern-inspired dishes including six variations of signature benedicts, egg-straordinary omelets, a variety of healthy and vegetarian options and indulgent offerings like the ever popular Cinnamon Roll French Toast and Bananas Foster Belgian Waffle, to name a few. Guests also can enjoy tasty libations from ABEC's cocktail menu. The Sparkling Pear Margarita, Lady Marmalade Mimosa, and ABEC's famous, Infused Bloody Mary are just three examples from our innovative beverage menu. Of course, guests can take home ABEC's new branded Mason jar glassware for just $3, when ordering a beverage served in the glass, or purchase one for $5 without the beverage."
Like every other Another Broken Egg Café, this more centrally located restaurant boasts a unique interior design that reflects the local culture. Appropriately, local boutique shops surround the 3,750 square foot space. Hours are: Mon. – Sun. 7 a.m. to 2 p.m.
Grand Opening Events
Friday, May 20, 8 a.m. – Noon: Members of the public can be the first on their block to enjoy Another Broken Egg Cafe by attending this Friends and Family Event before the restaurant officially opens. Donations will be accepted and proceeds will be dedicated to help the American Diabetes Association. Reservations are necessary, and can be made at newatabe.com.
Saturday, May 21, 8 a.m. – 1 p.m.: For the second Friends and Family Event, donations and proceeds will be dedicated to help the Youth Service Bureau. For reservations visit: newatabe.com.
Monday, May 23, 7 a.m. – 2 p.m.: The Grand Opening. No reservations necessary.
Friday, May 27, 10:30 a.m. – Noon: Brunch with New Orleans Saints Cornerback Delvin Breaux. Customers can meet local pro football hero. And a few lucky customers that join The Coop. will get the chance to actually Dine with Delvin. To sign up, visit: http://newatabe.com/brunch_with_breaux.php
About The American Diabetes Association: Their mission is to prevent and cure diabetes and to improve the lives of all people affected by diabetes. About The Youth Service Bureau: The YSB's mission is to provide advocacy, counseling, education and intervention for at-risk youth and their families, helping them reach their full potential.
About Another Broken Egg: Founded by Ron E. Green in 1996, the Miramar Beach, Florida based Another Broken Egg of America, Inc. concept is an upscale breakfast, brunch and lunch restaurant that provides an alluring, diversified menu at affordable prices. There are over 50 Another Broken Egg Cafe locations throughout the United States with 126 more in development.
For more information about franchising opportunities, please visit www.anotherbrokenegg.com/franchising.
For more information about Another Broken Egg Cafe, visit www.anotherbrokenegg.com.