February 22, 2009
Another King Cake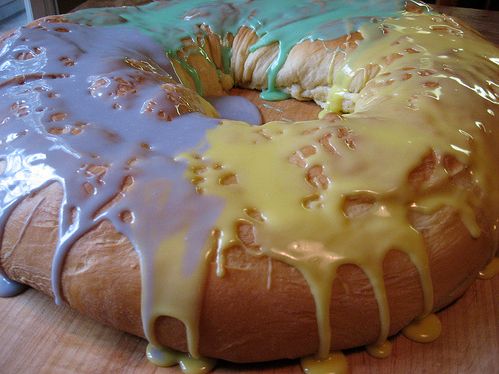 This is the king cake that I made about a month ago for my oldest daughter's birthday.
Tomorrow is Lundi Gras and I will spend the afternoon making another king cake. This one will be for the party we are going to on Mardi Gras afternoon.
The cake is filled with cream cheese… and it's awesome!
Here's the recipe if you are interested:
http://www.gumbopages.com/food/dessert/king-cake.html