July 16, 2009
Are you ready for a throwdown?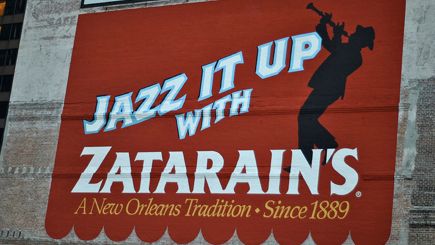 OK. Here's the deal. I've got stuff to give away.
It's a jambalaya throwdown. Are you game?
What do I have for you?
Well, how about I send you a jambalaya kit from Zatarain's? In it you will find 2 boxes of Zatarain's Jambalaya Mix, an apron, chef's hat, and wooden spoon. Did I mention this is free?
So, what do you have to do?
This is a contest… within a contest. Zatarain's has issued a throwdown. Make sure you watch the short video clip from Chef John Besh. The deadline for the throwdown is July 31st. For the throwdown, all you have to do is submit a jambalaya recipe that uses Zatarain's Jambalaya Mix as a base. You submit that recipe via their website.
So, what about my contest (within their contest)?
I have 5 kits to give away as a promotion of Zatarain's Jambalaya Throwdown. And I need to give them away quickly! In order for you to win a kit, this is what you have to do…
Leave me feedback describing an event in your life that exemplifies the Catholic Foodie slogan: "Where food meets faith." You can do this one of 2 ways:
Leave a comment on this post describing your "where food meets faith" event.
Call the voice feedback line and describe your event (985-635-4974).
Here's my DEADLINE: Monday, July 20 by 11:59PM CST.
Some time after 11:59PM, I will draw 5 names from all the comments and voice feedback. I will notify you by email (and on catholicfoodie.com) when I draw your name. You will need to email me your address ASAP. I want to ship out your kit on the 21st. I want you to have plenty of time to develop your recipe before the Zatarain's deadline.
Laissez les bons temps rouler!
OK. What are you waiting for? Comment or call me!