October 26, 2014
Around the Table with HOLA NOLA (La Petite Tortilleria)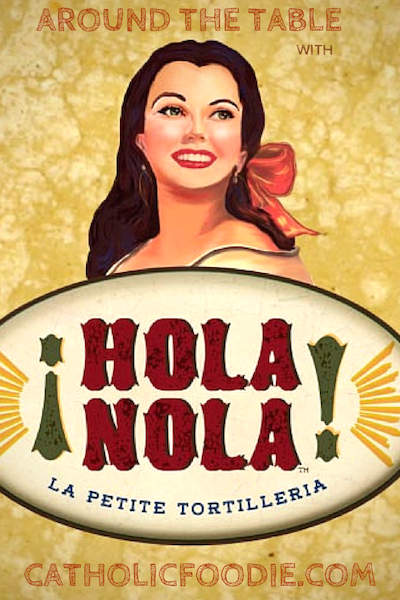 Earlier this month Kevin Holden of Hola Nola Foods – the only tortilla factory in Louisiana – joined us on the Around the Table food show, which airs on Friday afternoons at 3:30 on 690AM in New Orleans and 1380AM in Baton Rouge, with an encore broadcast at 4:30 on Saturday afternoons.
Hola NOLA: The Only Tortilla Factory in Louisiana
I met Kevin Holden back in August at the Louisiana Restaurant Association's Louisiana Foodservice & Hospitality Expo in New Orleans. I found Kevin's uniquely Louisiana take on tortillas to be fascinating. I think you will too.
From HolaNolaFoods.com:
Louisiana is all about the food. So it is surprising to many, that it is nearly the last state in the U.S. to have a tortilla factory. So while we are the only tortilla factory in Louisiana, we are also making them with the magic of the Bayou State. We don't make our tortillas like the rest of the country but then again Louisiana doesn't do much like the rest of the country! Instead we started with the idea to make amazing tortillas with all the tools and creativity of a Cajun Creole Kitchen. The result is amazingly fresh tortillas, made different than all the rest in so many different small ways. Once you have Hola Nola Tortillas, it will be hard to go back to the cardboard stuff from the other guys. Enjoy and spread the word because nobody should have to eat cardboard.
You can listen to our conversation with Kevin Holden about Louisiana's only tortilleria by clicking on the play button below. While you're listening, grab a pack of Hola Nola tortillas and whip up some N'Awlins-style Fish Tacos and Fresh Salsa using the following recipe: The Catholic Foodie's Fish Tacos & Fresh Salsa.
Listen to Our Interview with Kevin Holden
To listen, click on the Play button below. The show is also available on iTunes.
[powerpress]
What about YOU?
What is your favorite recipe that uses tortillas? Let me know in the comments below!