November 8, 2014
Around the Table with Peter Finney of The Clarion Herald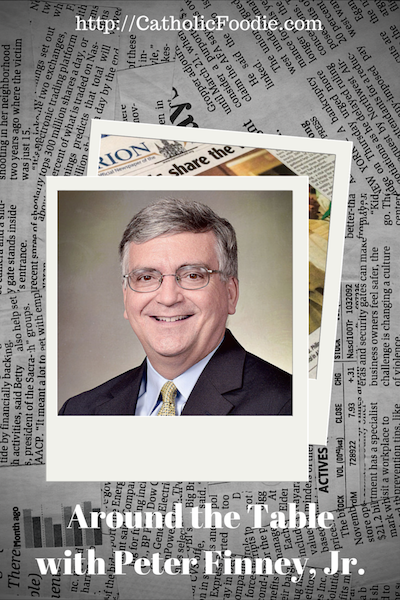 A couple of weeks ago we welcomed Peter Finney, Jr., Editor of the Clarion Herald, to the Around the Table food show.
As the editor of the official newspaper of the Archdiocese of New Orleans, if anyone has his finger on the pulse of the Church in New Orleans, it's Peter Finney.
Naturally, we discussed food and faith in the city that is known for both, but Peter also shared personal stories. Some food-related. And some about the rebuilding of New Orleans following the devastation of Hurricane Katrina.
It was a pleasure visiting with Peter Finney. Pull up a chair and join us by listening below.
LISTEN TO OUR INTERVIEW WITH PETER FINNEY, JR.
To listen, click on the Play button below. The show is also available on iTunes.