June 14, 2012
Barbecued Shrimp: A Classic New Orleans Recipe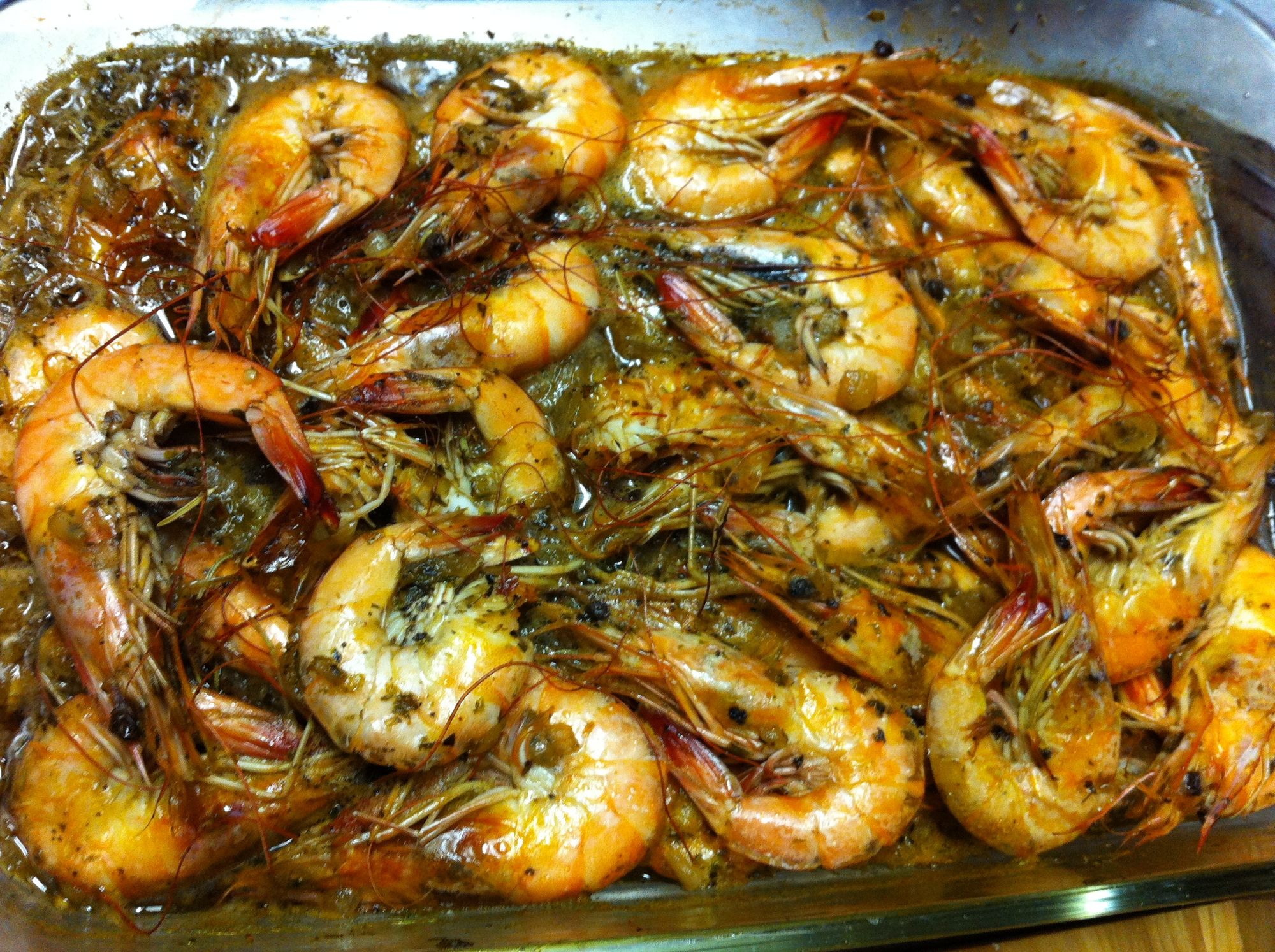 Barbecued Shrimp
Wonderful, deliciously-delicious shrimp. I love shrimp.
There's nothing like those little buggers. Yes, crawfish are good. But I can't get fresh crawfish year-round.
Shrimp, on the other hand…
Absolutely.
And this is a classic New Orleans recipe. You gotta try it.
What's in a name?
I have no idea why they are called Barbecued (BBQ) Shrimp, because they are not really barbecued. They're baked in the oven at 350. But "Barbecued Shrimp" is the name this recipe is stuck with. If you go to any restaurant in New Orleans (or anywhere in south Louisiana) and order Barbecued Shrimp, you will be served some variation of this recipe. And it will always be accompanied by a hearty portion of French bread.
It's good. Real good. That's why it's on menus all across the region. That's also why everybody serves it with French bread. I mean, you need something to sop up all that good juju-ma-gumbo, right? And French bread fits that bill perfectly.
Now dat's good eats, folks!
INGREDIENTS:
1/2 cup butter (we prefer Kerrygold butter)
1/2 cup extra-virgin olive oil
1 Vidalia onion, finely chopped
1 tablespoon dried rosemary
1 tablespoon dried oregano
4 tablespoons fresh flat-leaf parsley, minced
4 to 5 cloves of garlic, crushed (we use a mortar & pestle to crush garlic)
Kosher salt, to taste
freshly-ground black pepper, to taste
cayenne pepper, to taste
A liberal pouring of Louisiana Hot Sauce
2 to 3 tablespoons Worchestershire sauce
Extra pats of butter placed on top of shrimp before putting them in oven
4 lbs large / jumbo fresh shrimp (16/20 count), with heads attached
Warm French bread (for sopping up all the delicious ju-ju-ma-gumbo)
DIRECTIONS:
Pre-heat the oven to 350F.
In a large frying pan, melt the butter together with the olive oil. Add the onion, rosemary, and oregano, and sauté until the onion is translucent (about 8 to 10 minutes).
Add the garlic and sauté for an additional 2 or 3 minutes.Then stir in the parsley and add the salt, black pepper and cayenne. Remove from heat.
Rinse the shrimp and arrange them in rows in a shallow baking dish (you might need two baking dishes to fit them all).
Pour the sauce over the top and "pepper" the dish(es) with pats of butter.
Put the dishes in the oven and bake for 30 minutes, making sure to stir the shrimp up every ten minutes.
Serve the shrimp immediately in bowls (shallow bowls are preferred). Always serve with an ample supply of French bread.
Enjoy!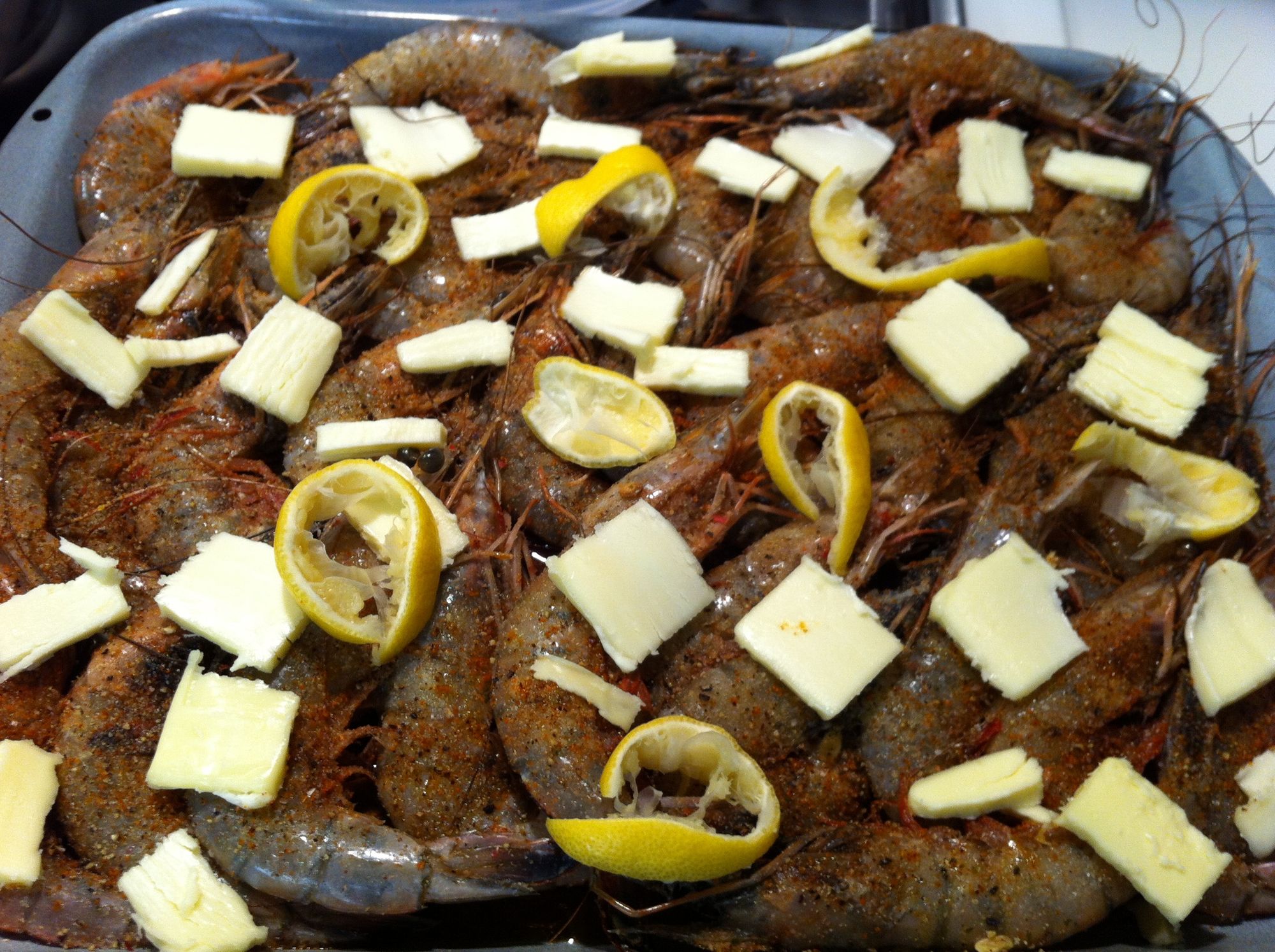 Bon appetit!
Have you had Barbecued Shrimp before? Have you tried this recipe? I want to hear all about it! Comment in the box below!