January 27, 2021
Beef Chili from Scratch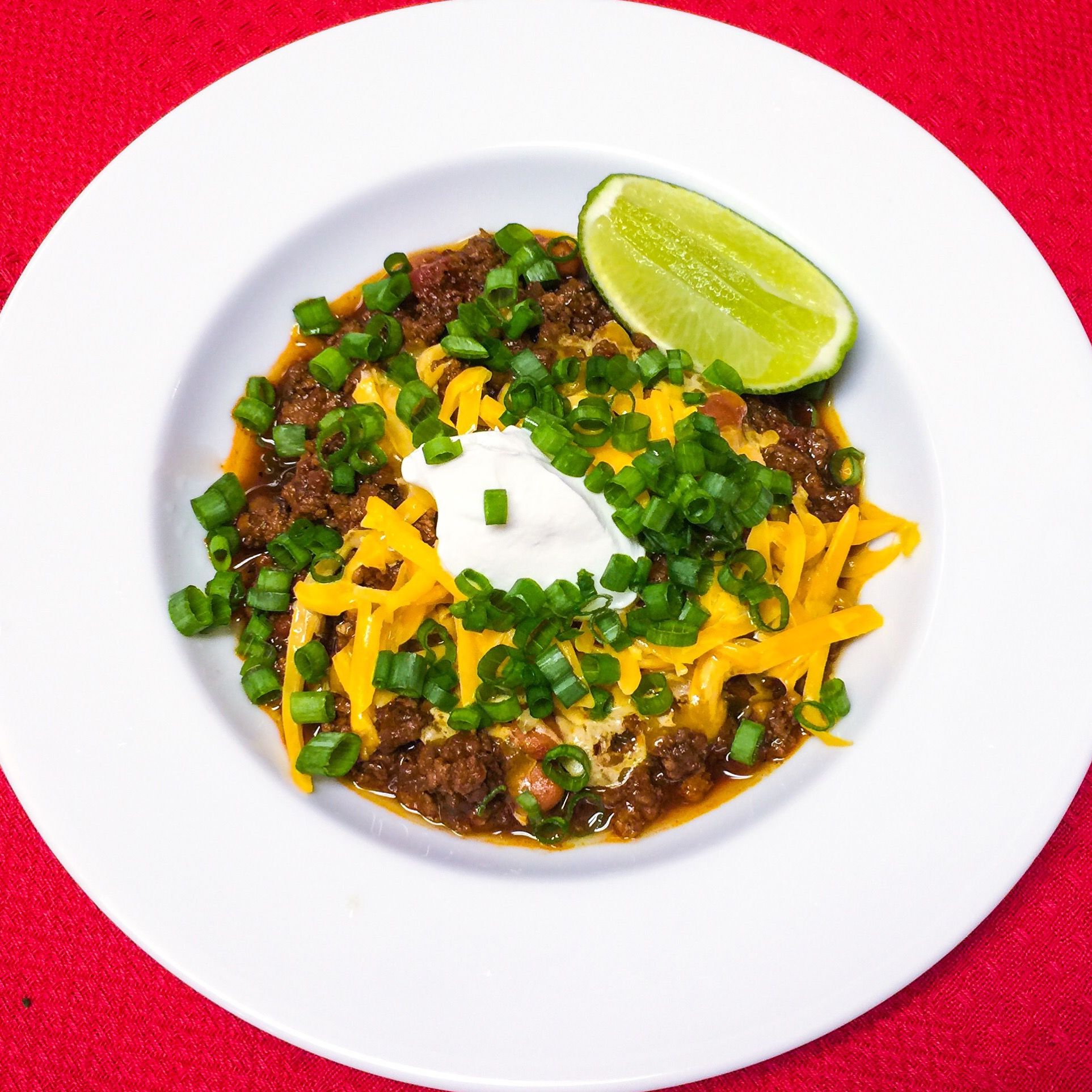 Special thanks to Alicia Quebedeaux at Catholic Community Radio for gently nudging me to finally post this recipe!
Enjoy!
INGREDIENTS
Sea salt
1 lb dried pinto beans
6 dried ancho peppers
2 to 4 dried arbol peppers
3 tablespoons cornmeal
2 teaspoons dried oregano
2 teaspoons ground cumin
2 teaspoons cocoa powder
2 1/2 cups chicken broth
2 medium white onions
2 to 3 small jalapeño peppers, seeded
3 tablespoons oil (regular olive oil, bacon grease, or butter)
4 to 5 cloves of garlic, minced or beaten with mortar and pestle
1 14.5 ounce can diced tomatoes
2 teaspoons honey or molasses
3 to 4 lbs ground beef
1 12 ounce bottle of lager beer
Sour cream (garnish)
Cheddar cheese, shredded (garnish)
Green onions, chopped (garnish)
INSTRUCTIONS
To prepare the dried beans for the chili combine 3 tablespoons salt, 4 quarts of water, and the dried beans in a large Dutch oven and bring to a boil over high heat. Remove the pot from heat, cover, and let sit for 1 hour. Drain and rinse well, then set aside.
Preheat oven to 300 degrees and place rack in the lower-middle position.
Prepare the ancho peppers for roasting by removing the stems and seeds, then tearing the flesh by hand into 1-inch pieces. Place the ancho pepper pieces into a large skillet over medium-high heat, stirring frequently for 4 to 6 minutes. Flesh should become fragrant. If the peppers begin to smoke, reduce heat. Transfer pepper pieces to bowl of food processor and allow to cool. Reserve skillet (do not wash). Note about working with peppers: I always wear disposable gloves when handling dried and fresh peppers.
Remove the stems and seeds from the dried arbol peppers. Discard the stems and seeds and add the arbol peppers to the same bowl with the toasted ancho pieces. Then add the cornmeal, oregano, cumin, cocoa, and 1/2 teaspoon of sea salt to the bowl and process until finely ground, about 2 minutes. With the processor running, very slowly add 1/2 cup of broth until a smooth paste forms (about 45 seconds). Scrape down the sides of the bowl as necessary. Transfer paste to a small bowl and set aside. Place onions in the food processor bowl (without cleaning it) and pulse until roughly chopped. Add jalapeños and pulse until the consistency of chunky salsa. Scrape down the bowl as necessary.
Heat 1 tablespoon of oil in large Dutch oven over medium-high heat. Add onion mixture from food processor and sauté until the moisture has evaporated and the vegetables have softened. Stir occasionally. This usually takes about 8 to 9 minutes. Once the veggies are softened, add the garlic and cook an additional minute. Add the reserved chili paste, tomatoes, and honey or molasses, and stir until chili paste is thoroughly combined. Add the remaining 2 cups of broth and the pinto beans. Bring to a boil, then reduce heat to simmer.
Heat 1 tablespoon of oil in a large skillet over medium-high heat. Add ground beef and brown thoroughly. Stir in 1 teaspoon of salt. Brown beef in batches if necessary. Drain fat, if desired. When done, add the beef to the Dutch oven. Add the beer and stir to fully incorporate.
Return to a simmer, then cover pot and transfer to oven. Cook until meat and beans are fully tender… about an 1 1/2 to 2 hours. Let chili stand, uncovered, 10 minutes before serving. Taste for seasoning and add salt as needed. We like to garnish our chili with sour cream, cheddar cheese and chopped green onions.
This version was inspired by a more elaborate recipe I saw years ago in Cook's Illustrated, and it has become our favorite way of making chili.