November 11, 2014
Besh Restaurant Group Announces New Bakery Cafe in New Orleans: Willa Jean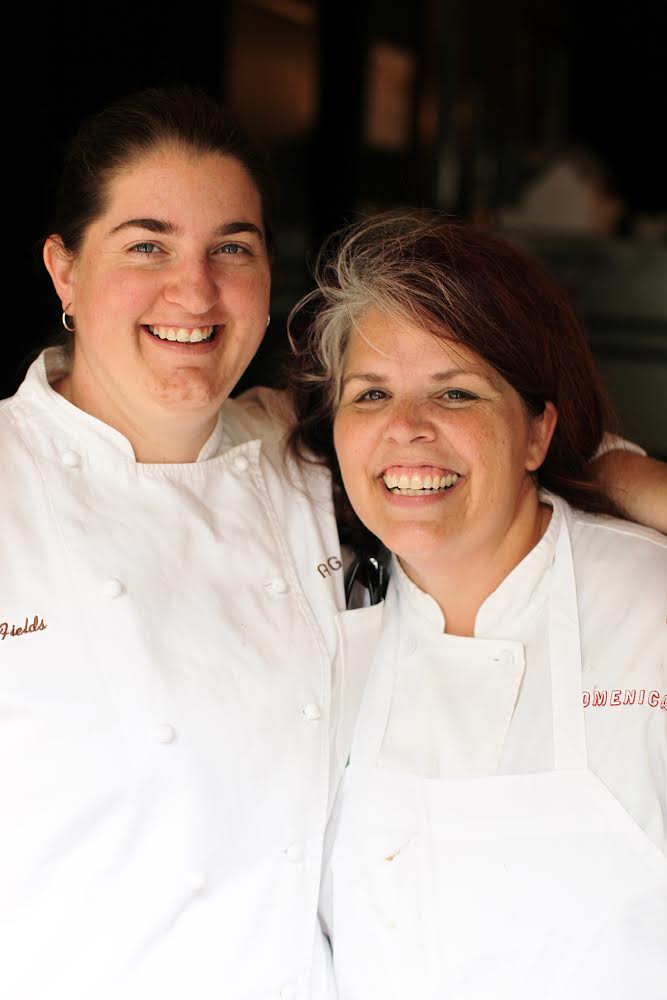 On November 9, 2014 the Besh Restaurant Group (BRG) announced that it will open Willa Jean Bakery in The Paramount at South Market District (611 O'Keefe Avenue) in New Orleans in 2015. BRG Executive Pastry Chef Kelly Fields and Pastry Chef Lisa White (of Domenica and Pizza Domenica) will run the bakery and restaurant, which is named for Fields' grandmother.
The warm southern bakery will add a modern and elegant touch to the southern food we all know and love. Willa Jean will offer the composed desserts, breads and pastries that have garnered such popularity in the Besh restaurants. The bakery will serve breakfast, lunch and dinner, so it will allow the two chefs to explore their savory sides as well. They will also place a strong emphasis on the coffee and beverage programs.
"For over a decade, I've watched Kelly and Lisa, two of New Orleans' best pastry chefs, grow and evolve not just as great chefs but as great people and citizens who have invested in making New Orleans a better place," said John Besh. "I'm looking forward to investing in Kelly and Lisa in this southern-inspired bakery because downtown New Orleans needs it – but mostly because I crave it!"
"I'm excited to share everything I love about food with the city I love!" said Kelly Fields. "We can't wait to be open next year," added Lisa White.
"Willa Jean is going to be the perfect addition for the South Market District's residents and visitors," said Matt Schwartz, Co-Founder of The Domain Companies, South Market's developers. "We wanted to include an inviting space where customers could have a morning meeting over coffee, gather with friends for lunch, or linger over a cocktail and great food after work. The Besh Restaurant Group's local focus and culinary talent will further elevate not just The Paramount, but all of downtown New Orleans."
ABOUT KELLY FIELDS
Growing up in the low-country of South Carolina, Kelly inherited her love of farm fresh ingredients and began baking in some of Charleston's best patisseries. In New Orleans, she took up baking for iconic New Orleans chef, Susan Spicer, and soon decided to push her knowledge to the next level. Upon graduation from Johnson &
Wales, she returned to New Orleans and became pastry chef of Restaurant August under the tutelage of Chef John Besh. Hurricane Katrina and its aftermath would force Chef Fields to take up several years of travel. She settled in San Francisco, worked at some of the best restaurants and joined the opening team of Martins West. Back in New Orleans, she continues to develop relationships with local farmers in an effort to create a more sustainable pastry kitchen. She is a community leader, serving as a mentor for the Chefs Move! scholarship recipient and for at-risk youth seeking a profession in the hospitality industry.
ABOUT LISA WHITE
Several years ago on a trip to Spain, Lisa experienced a reawakening of her passion for baking. When she returned to the States, she enrolled in the accelerated Baking and Pastry program at the Culinary Institute of America at Greystone. After graduation, she worked as a pastry cook with Della Fattoria in Petaluma, CA. In April 2009, she decided to move to New Orleans, where she had worked as a Red Cross Volunteer after Hurricane Katrina. Upon arriving in New Orleans, White remembered hearing about a chef who had started kitchens in parking lots to feed the people after Katrina, and she decided that was the kind of chef she wanted to work for. That chef was John Besh. White earned a pastry cook position at his Restaurant August, then helped to open Domenica, where she's expanded into many areas from bread production and pastries to house-made liqueurs and pickling. Lisa now oversees all bread and pastry at Domenica and Pizza Domenica. Lisa also serves as as a mentor for the Chefs Move! scholarship recipients and for at-risk youth seeking a profession in the hospitality industry.
ABOUT THE PARAMOUNT AT SOUTH MARKET DISTRICT
The Paramount represents the first phase of growth for the South Market District, a mixed-use, transit-oriented development encompassing a five-block area in the heart of downtown New Orleans. Once complete, South Market will feature retailers, restaurants, a boutique hotel, and 700 apartments. The Paramount is also home to 209 luxury apartments and 21,500 square feet of commercial space. For more information, please visit www .paramountnola.com.