April 29, 2012
Budget-Friendly #SundaySupper: Pork Chops in Cast-Iron Skillet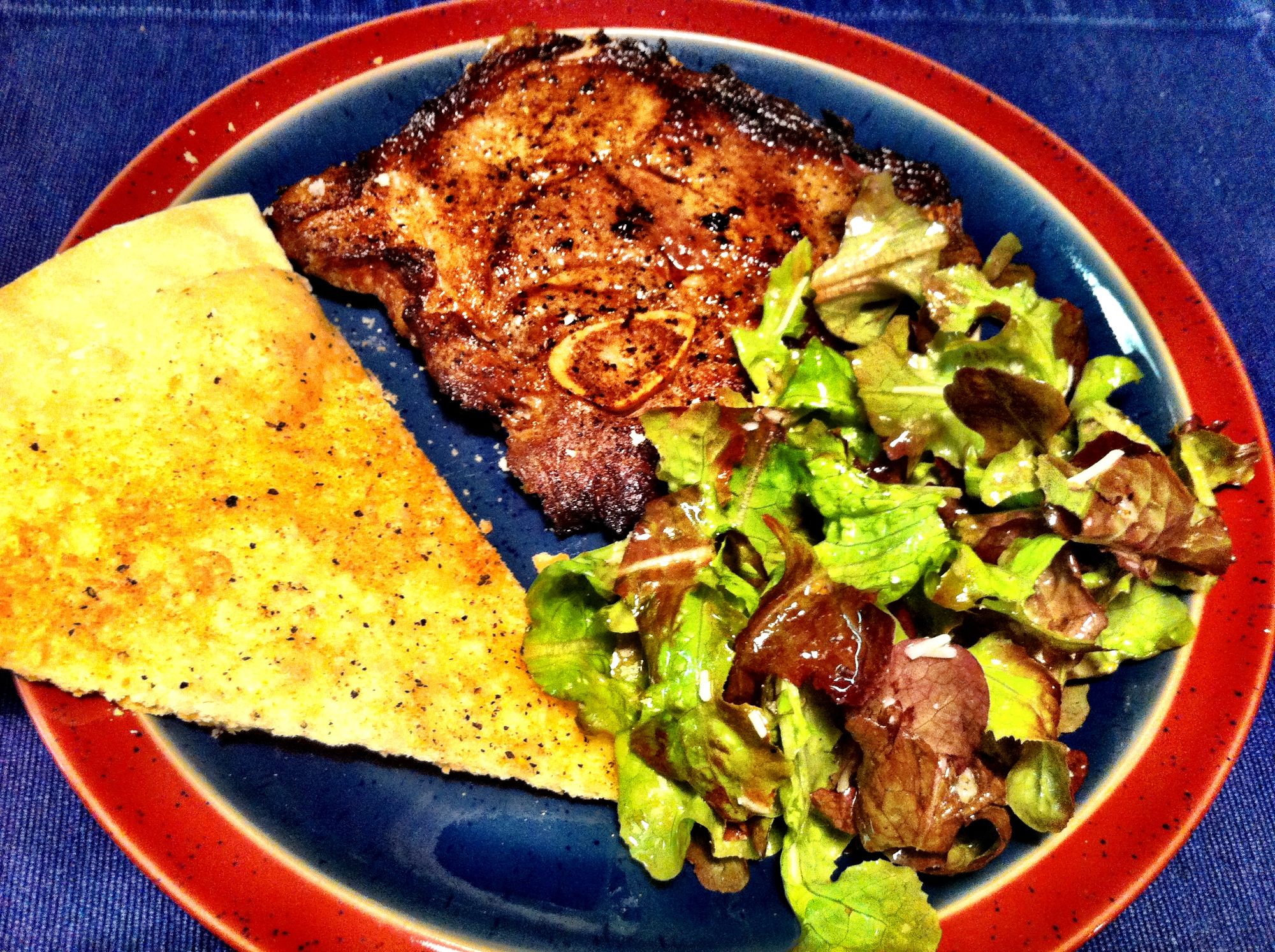 Pork chops are cheap, as far as meat goes. And, if you cook them right, they are delicious!
Hit 'em with high heat and a short cook time, and you'll be amazed at how much flavor you'll find in the humble pork chop.
This method generates lots of smoke, so I usually cook them outside on a propane burner. Cast-iron is the only way to go, by the way.
Quick, cheap, and deeply tasty… that's how I would describe this recipe.
Bon appetit!
INGREDIENTS
Pork Chops
Bacon grease (or another high smoke point oil, like regular olive oil – NOT extra-virgin)
Coarse-ground Kosher salt
Coarse-ground black pepper
DIRECTIONS
Season the pork chops (on both sides) with the salt and pepper (to taste). Using your fingers, rub the salt and pepper into the meat. Set aside.
Heat a large cast iron frying pan to medium-high heat.
Once the pan is hot, add enough bacon grease to coat the bottom of the pan. Add the chops to the pan (I can only do two at a time in my frying pan). Whatever you do, make sure you do not crowd the pan. You need space between the pork chops or the meat will not sear properly.
Tip: It's always best to arrange the pork chops in the pan with the thickest part of the chops toward the center of the pan where they get the most heat.
Sear the chops about 2 to 3 minutes on each side. Note: cook time might need to be adjusted if your chops are a thicker cut.
Serve immediately or, if you are cooking in batches, place chops in a pan in the oven on low heat to keep warm.