July 8, 2014
Caprese Salad with Summer Tomatoes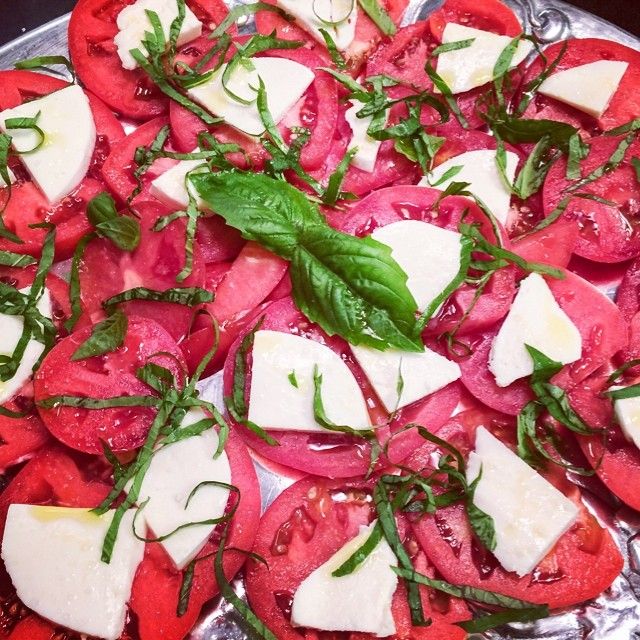 A Caprese Salad with summer tomatoes is not complicated. And that's exactly its charm.
Summer Tomatoes: The Taste of Simple

For me, tomatoes are synonymous with summer. That's right. Depending on the mood I'm in I might be taking tomato vacation instead of a summer vacation. Sounds fun, doesn't it?
I often joke about having a black thumb. I have friends with green thumbs and beautiful gardens, but I don't. My maternal grandfather had a huge garden at his house in the country and every summer he would give us big brown bags full of summer corn, tomatoes, okra and green beans.
You would think that the gardening genes would have filtered down. They didn't. Never trust genetics.
But you can absolutely trust a good summer tomato. And you can eat it too.
I will say that I have just a hint of hope that my black thumb can be healed. The mint and basil that we planted a couple of months ago is doing very well. Maybe it was the holy water I sprinkled on them. Whatever the cause, I hope this trend continues.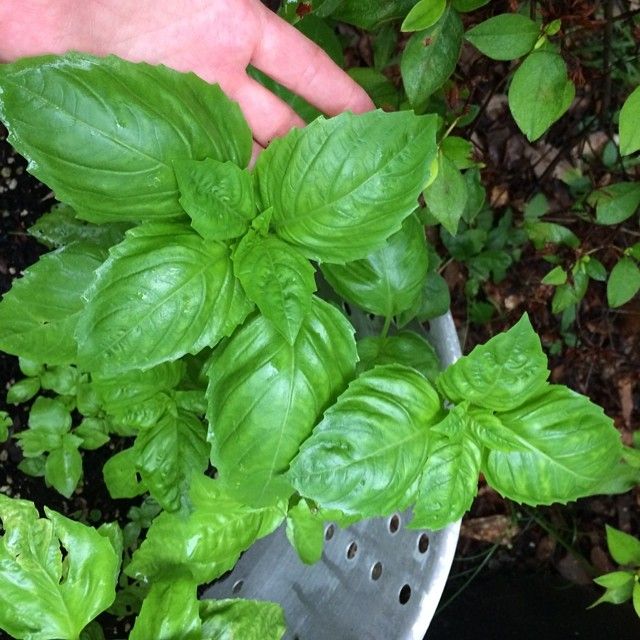 Caprese Salad: The Quintessential Italian Salad
Caprese Salad is quintessentially Italian. Not only does it hail from the Isle of Capri, but it is also the same colors as the Italian flag.
In Italy it is typically served as an antipasto, like an appetizer salad. But the great thing about cooking at home is that you can make things the way you like them, and you can eat them whenever you want. You want breakfast for dinner? No problem. Want to eat your dessert first? You can!
I can't get enough of those fresh summer tomatoes! I like to slice them, sprinkle them with a little salt and black pepper and eat them just like that. We also make lots of Tabbouleh during the summer… and Tomato, Cucumber and Onion Salads. But we like the simple Caprese Salad too.
There are lots of possible variations of this salad, but the standard Caprese Salad is made with fresh sliced tomatoes, sliced mozzarella cheese, and fresh basil. It is seasoned with salt and drizzled with extra virgin olive oil.
Some variations include a Balsamic Vinaigrette reduction, but in my humble opinion that just gets in the way of a good tomato. I would only use Balsamic if the tomatoes were only so-so.
There's no rule that says you have to slice the tomatoes, or that you have use only mozzarella or basil. Sometimes we'll top the tomatoes with feta cheese and mint. So good!