June 8, 2015
Catholic Food Bloggers Talk Food and Faith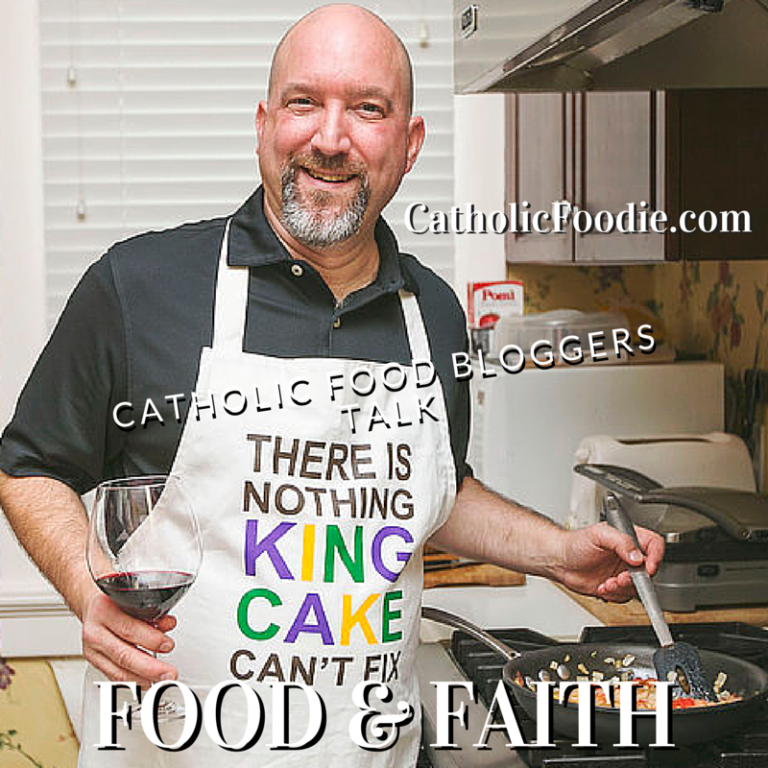 I opened The Catholic Foodie Archives today to bring you this exciting conversation between Catholic food bloggers about the intersection of food and faith. The idea for this roundtable discussion came from Rosemary Lane with Loyola Press. It was so much fun! And I think it's very appropriate that we get Catholic food bloggers together to talk food and faith immediately following the Catholic New Media Conference that happened yesterday in Atlanta, GA.
Pour a cup of coffee or a glass of wine, and get ready for an hour of faith-filled fun and culinary inspiration! Click the play button below to listen to the show!
CATHOLIC FOOD BLOGGERS TALKING FOOD AND FAITH
Rosemary Lane of Loyola Press contacted me a couple of weeks ago with the idea of having a roundtable discussion with Catholic food bloggers. Naturally, I thought it was an brilliant idea. Rosemary rocks like that.

And, by the way, the discussion happened today.

Besides yours truly and Rosemary Lane, the following Catholic food bloggers and writers participated:
LISTEN TO THE SHOW
Click the "play" button below to listen to the show. You can also download the MP3 file to your computer or smartphone and listen at your leisure. To download, just right-click and save as.
Please make sure that you visit the Food & Faith series at LoyolaPress.com. It's encouraging and inspirational! Love it!