September 5, 2009
Catholic Foodie audioBoo Announcing His SQPN Gear Debut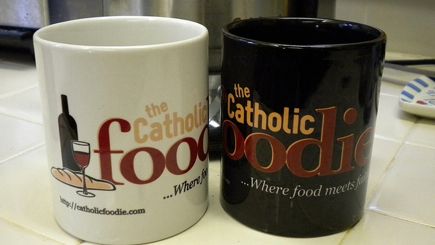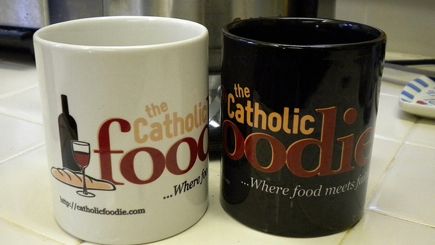 If you have not yet heard of audioBoo, you need to! What a cool concept!
It's basically audio-blogging.
On the go, you are able to record short messages (up to 5 minutes) and upload them to audioBoo for others to hear. A number of SQPN podcasters and listeners have been getting in on the action. Just yesterday, I thought I should jump on board too.
Here's my "boo" announcing the new Catholic Foodie page over at SQPN Gear, THE place to buy SQPN merchandise.
Quick! You can be the first to sport a new Catholic Foodie t-shirt or apron and impress all your friends!
Episode 37 will be broadcasted via USTREAM tomorrow at 3PM Central time. You can find the broadcast in on USTREAM or on the CF TV Live page on this site. If you are a member ofSQPN Connect, you can also catch the show on the Catholic Foodie group page.
Join us tomorrow at 3PM Central!
Oh! And if you have any thoughts on tailgating and tailgating fare, then you really need tocall the listener feedback line at 985-635-4974 and tell me all about it! What do you do when you tailgate during football season? You can also email me at catholicfoodie@gmail.com.
Until tomorrow… Bon appetit!