November 14, 2014
Catholic Foodie Book Signing Events for November 15 to 19, 2014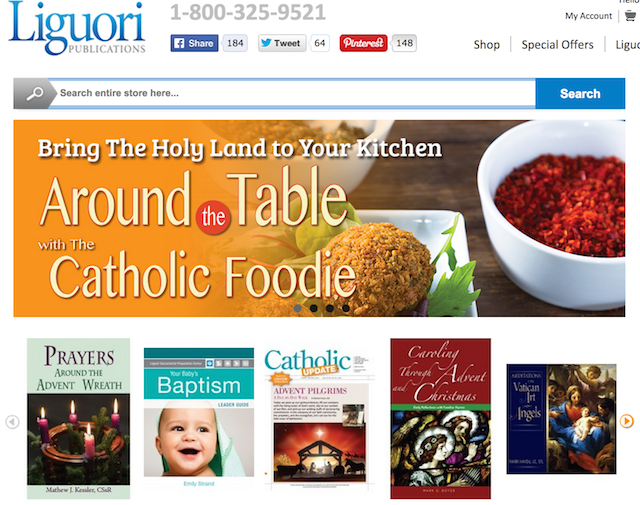 I always wanted to be a writer.
I loved books when I was a kid, and I loved to read. Stories about authors fascinated me, and I enjoyed reading the behind-the-scenes stories about how certain books came together. And, secretly, I longed to be a writer (and author!) too.
I make that distinction – between being a writer and being an author – intentionally. For years I wrote, but never really thought of myself as a writer. In my mind I reserved the title writer for those lucky folks who were fortunate enough to write full-time as their profession. I was well into adulthood before I realized that I have been a writer for years. Since my early years in high school, in fact. It just hasn't been my full-time gig.
I have had a few things that I've written published over the years: a couple of poems and a few articles. But in mind that did not "count." Still, I continued to write because I am able to process life through writing in ways that I can't do through any other medium.
In 2004 I started a blog, and I published blog posts there off and on for a couple of years. But it wasn't until I launched The Catholic Foodie blog and podcast in 2008 that I began to take blogging seriously. I am amazed at what has happened as a result of those first few terrified steps I took back in 2008 to create something unique, put my name on it, and throw it out into the public square.
Today I know that I am a writer. Even if sometimes mistakes grammer I make (and misspellings!). 😉
I'm a writer. I have a message that people need to hear. A message that inspires and encourages families. A message that only I can convey in my own unique way.
How do I know this? Because I have an audience that tells me so.
Yes, I am a writer. And now, thanks to the grace of God, the support of my wife and children… family, friends, Select International Tours, and Liguori Publications, I am now a published author.
Author Events & Book Signings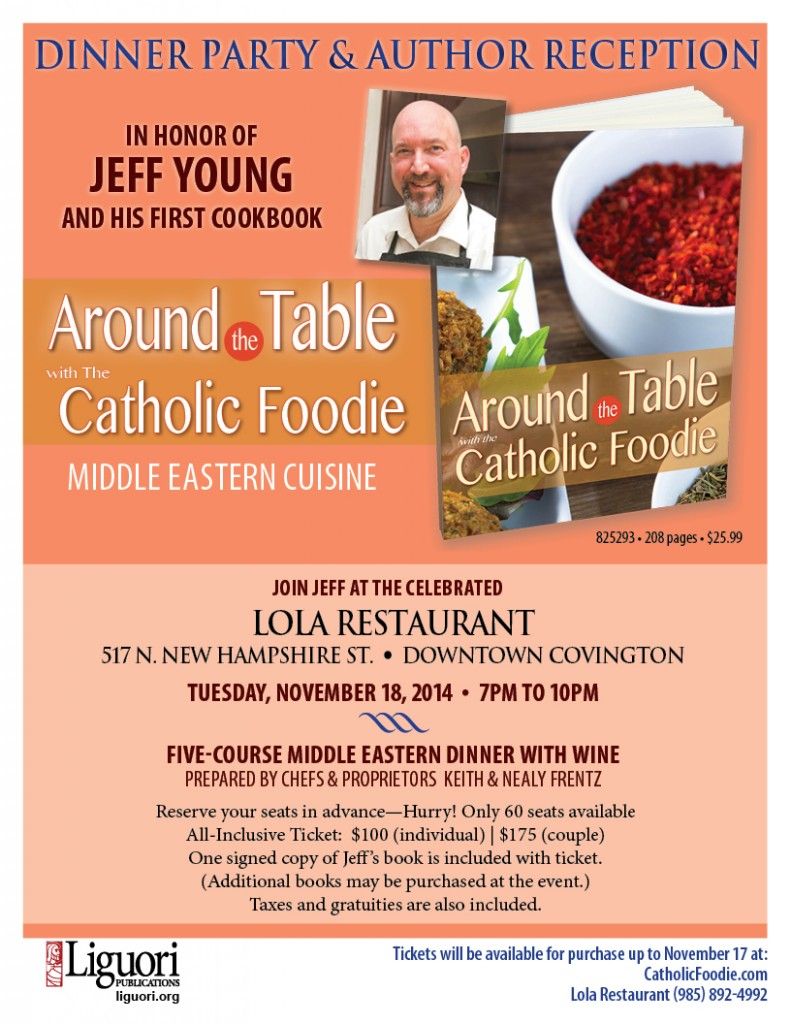 My first book will make its public debut tomorrow morning (Saturday, November 15) at the New Orleans Book Festival at the big lake at City Park. The event is sponsored (and organized) by Barnes & Noble.
I'll be part of an author panel on Stage 6 at the book festival from 11:00 to 11:45 AM. From 12:00 to 12:45 PM I'll be at the book festival signing books. If you are a local, stop by and say Hi! I'd love to see you.
On Tuesday, November 18, we will celebrate the official book launch with a dinner party at LOLA Restaurant in Covington, LA. The event starts at 7:00 PM. Tickets are still available, which includes a signed copy of the book and a 5 course Middle Eastern dinner with wine prepared by award-winning Chefs Keith & Nealy Frentz of LOLA. [For more details, and to purchase tickets, click on this link: Have Dinner with The Catholic Foodie.] I'll have extra books on hand in case you want to buy signed extras to give as Christmas gifts.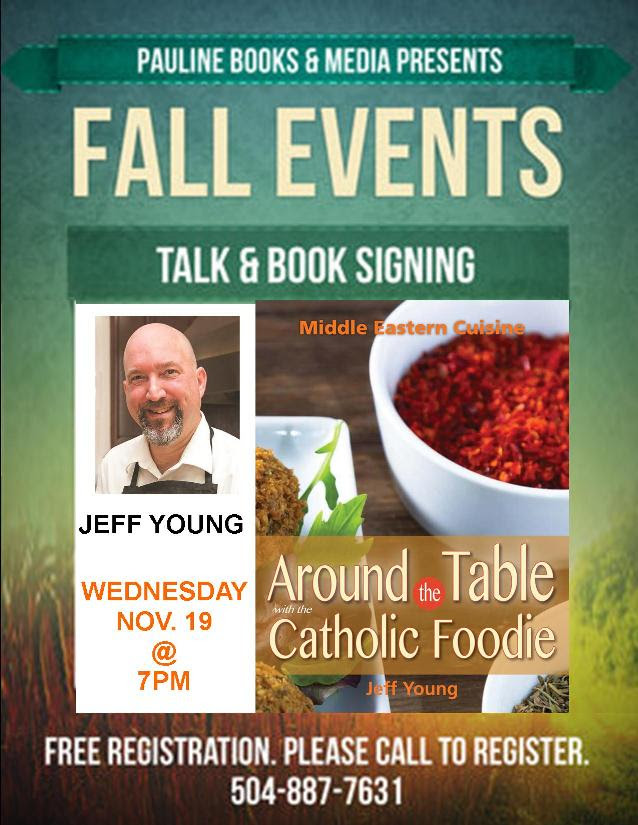 On Wednesday, November 19, you are invited to join me at the Pauline Books & Media Center on Veterans Blvd. in Metairie with the Daughters of St. Paul. The evening starts at 7:00 and will include a presentation by your truly on food in the Bible and what we can learn about food, faith and family from biblical traditions still alive today in the Holy Land. I'll be signing books, and some samples from the cookbook will be available for you to taste.
More events are being planned right now. I'll keep you informed of them here at CatholicFoodie.com.