February 25, 2009
CF10 – Have You Seen the Zulu King?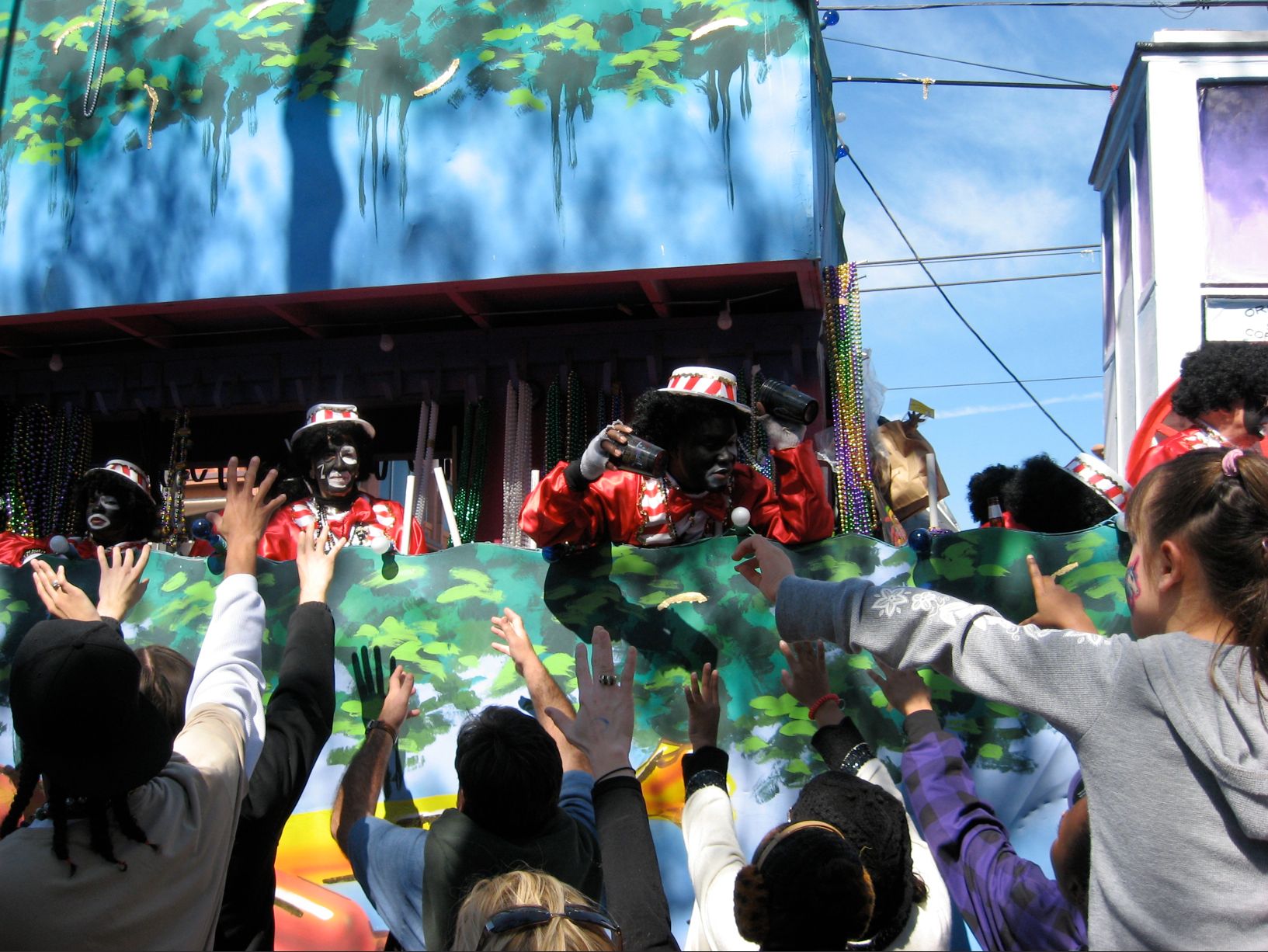 This has been a wonderful Mardi Gras season for us! We hit four parades: Olympia in Covington, Orpheus in Mandeville, then Thoth and Zulu in New Orleans.
Zulu was definitely the highlight. This was the first time that we have made it to Zulu. It rolls at 8AM, so you have to be there early… to find a parking space and to find a good spot on the parade route.
This year things just came together for us. Zulu was awesome! As I mention in this episode, Zulu is unique. It is traditionally an African-American krewe… in blackface and colorful (almost tribal) attire. Oh, and this year they celebrated their 100th anniversary.
New Orleans parades are known for things being thrown from floats. Usually, the things thrown are Mardi Gras beads… cheap plastic beads that everyone goes crazy for! And Zulu has its share of beads. But Zulu is most known for its coconuts. They used to throw coconuts, but they can't do that anymore. It's just a tad bit dangerous. Now they have to hand them out (though I did see several tossed from the floats). Getting a coconut at the Zulu parade is a BIG deal. Everybody wants one. And at our very first Zulu parade, we walked away with three!
If you would like to know more about the history and traditions of the Zulu parade, there is an excellent article in the New York Times here.
The parties, king cakes and parades of Mardi Gras 2009 have prepared us for Lent. It is now time to take a more serious look at our lives and our faith. My family is excited about Lent this year, and we can't wait to share some of our thoughts and ideas with you in episode 11.
So what are you doing for Lent? Let us know!
To leave feedback for the Catholic Foodie, call 985-635-4974 and leave a message. You can also leave feedback for me at jeff@catholicfoodie.com.
Download episode 10 here or listen to it below:
Get new episodes of the Catholic Foodie by subscribing for free via iTunes or in another podcatcher. Find me also at SQPN.com.
You can also find me at:
the Catholic Foodie on Facebook
the Catholic Foodie on Twitter
And over at http://jeffyoung.me