May 26, 2009
CF19 – SousChef!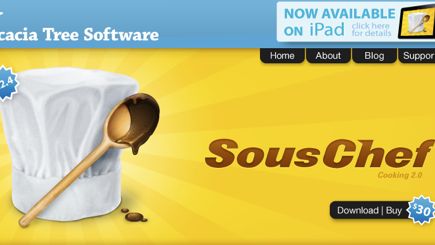 It's been a long time coming. Yes, this is finally the SousChef! review I have been promising you for months.
I am sorry it has taken so long, but there really hasn't been a lack of content for the show, and I really don't want the episodes to be too long… so I have been pushing back this review.
It is a great Mac application! It is so versatile and easy to use. I can't recommend it enough.
Check out the review and let me know what you think.
And, if you are not a Mac user, but there is a similar app for your platform (Windows?), let me know. I would love to share that info on the show too!
Bon appetit!
To leave feedback for the Catholic Foodie, call 985-635-4974 and leave a message. You can also leave feedback for me at jeff@catholicfoodie.com.
Download episode 19 here or listen to it below:
Get new episodes of the Catholic Foodie by subscribing for free via iTunes or in another podcatcher. Find me also at SQPN.com.
You can also find me at:
the Catholic Foodie on Facebook
the Catholic Foodie on Twitter
And over at http://jeffyoung.me