January 9, 2015
CF196 – Driving and the Future of The Catholic Foodie Podcast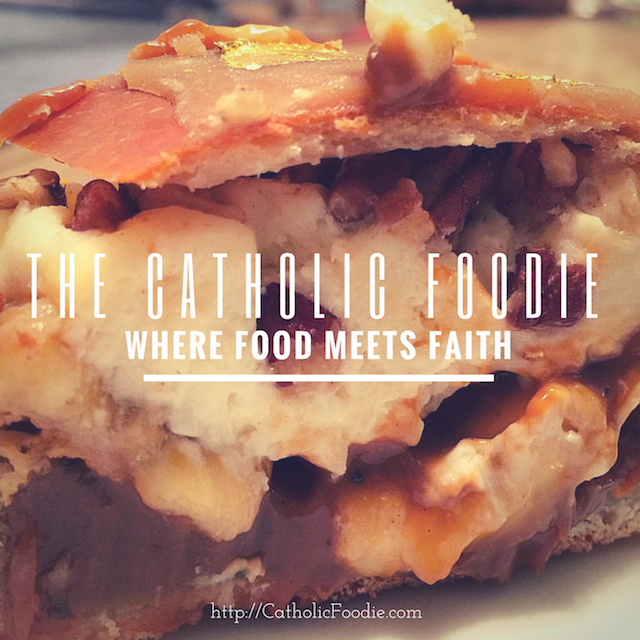 I almost didn't publish this podcast episode.
But I decided to do it anyway.
Why?
Because the one thing I keep saying lately is that I miss my podcast.
I've been doing radio for the last two years now, and I love it. But the Around the Table food show is not my podcast. There is a personal element in podcasting that is totally missing from radio. Personal connections are made via podcasting. Friends are made via podcasting. Communication, conversation, and feedback happen with podcasting.
Radio is entertaining, but it's just not the same.
I will continue to do radio. But I want to revive The Catholic Foodie podcast. And I hope that you will help me to do so.
The Frustration of Getting Back in the Saddle
Last Saturday I locked myself in my office with the intention of recording an episode of The Catholic Foodie podcast. I tried hard. 3 times. But it just didn't work. It didn't feel right. I couldn't pull it off.
So on Wednesday I took the show on the road. Literally. I had clients to see in New Orleans and in Baton Rouge. I knew I was going to be on the road for quite a while, and I thought that podcasting while driving might just work… at least to help me get comfortable doing this podcast thing again.
In the end, it took me a few days, but I did it.
Here is the latest episode of The Catholic Foodie podcast. You can listen to it by clicking the play button below (or you can right-click and choose save-as to download it to your computer to listen to it later):
So how can you help?
Listen. That's first. Listen to the show. I talk about a few ideas I have for the future, and I would love to hear your thoughts on them. Email me or call the feedback line (985-635-4974) and let me know what you think of my ideas. What do YOU want to hear on The Catholic Foodie podcast?
Secondly, if you haven't done so yet, go to The Catholic Foodie page on iTunes and leave a rating and a review. It doesn't have to be wordy. If you like the show, just say so. And maybe say why. Ratings on iTunes really help new people find and listen to the show.
I really appreciate it. Thank you!
You can also leave me a comment below to let me know what you like about The Catholic Foodie podcast and what you would like to hear in the future.
Thanks so much for listening, for reading, and for conversing with me! You ROCK!