August 9, 2009
CF32 – Take and Cook!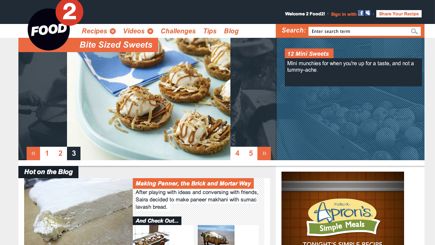 Today we talk about taking vitamins… Catholic Vitamins!
We also talk about recipes. How should we use them? Where do we get them? And how can we send more of them to the Catholic Foodie? 🙂
I also share tips on finding great recipes online.
Bon appetit!
Don't forget to check out the recipes I mentioned on the show:
Here are links to the sites I referred to in the show:
You may also want to check out Deacon Tom's site over at deacontomonline.com. He also has a segment on every episode of the Catholic Moments Podcast.
Now you can find the Catholic Foodie on Ustream.
Remember, we are still looking for recipes! Do you want your recipe featured here on the Catholic Foodie? Then hurry up and send it in to jeff@catholicfoodie.com or call 985-635-4974.
We want to try to post 10 recipes in 10 days! So send me one today!
To leave feedback for the Catholic Foodie, call 985-635-4974 and leave a message. You can also leave feedback for me at jeff@catholicfoodie.com.
Download episode 32 here or listen to it below:
If you like what you see and hear at the Catholic Foodie, please consider leaving a tip!

$2, $5, $10, or any amount… Your tip is greatly appreciated! Thank you!
Get new episodes of the Catholic Foodie by subscribing for free via iTunes or in another podcatcher. Find me also at SQPN.com.
You can also find me at:
the Catholic Foodie on Facebook
the Catholic Foodie on Twitter
And over at http://jeffyoung.me