August 16, 2009
CF33 – Give Me That Recipe!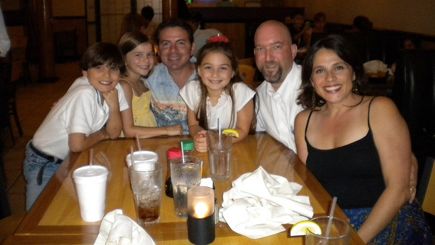 "Hi I'm Sean McGaughey from the Catholic Roundup at catholicroundup.com. This is Episode 33 of the Catholic Foodie.

Coming up on today's show:

A roomful of Jeffs
A Recap of the CNMC
More about jalapeno poppers
Taking your Catholic Vitamins
Birthday Sushi
A foodie Kid's eye view of Cooking Mama for the Nintendo DS
and more listener feedback and recipes than you can shake a kebab at.

Now heeeerree's your host: Mr. Jeff Young
The Catholic Foooooddiie….."
Thank you so much, Sean, for such a wonderfully fun and creative intro!
If you haven't checked out Catholic Roundup, please go to catholicroundup.com and say hi to Sean.
Here are some links to things we referred to in the show:
To leave feedback for the Catholic Foodie, call 985-635-4974 and leave a message. You can also leave feedback for me at jeff@catholicfoodie.com.
Download episode 33 here or listen to it below:
Get new episodes of the Catholic Foodie by subscribing for free via iTunes or in another podcatcher. Find me also at SQPN.com.
You can also find me at:
the Catholic Foodie on Facebook
the Catholic Foodie on Twitter
And over at http://jeffyoung.me