February 16, 2010
CF61 – Fat Tuesday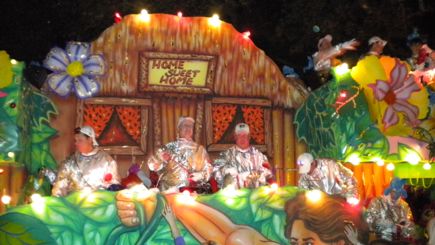 Today's Fat Tuesday… It's Mardi Gras, y'all!
On this episode we talk about the parades from the past week and two special Catholic media events taking place today. We also delve into the Catholic roots of Mardi Gras. And I make gumbo!
Laissez les bon temps roulez!
You can find my iibloom.com article on Mardi Gras by clicking here.
Don't forget about the SQPN Mardi Gras Marathon taking place TODAY. Stop by and have a great time! Head over to sqpnconnect.ning.com.
To leave feedback for the Catholic Foodie, call 985-635-4974 and leave a message. You can also leave feedback for me at jeff@catholicfoodie.com.
Download episode 61 here or listen to it below:
If you like what you see and hear at the Catholic Foodie, please consider leaving a tip!

$2, $5, $10, or any amount… Your tip is greatly appreciated! Thank you!
Get new episodes of the Catholic Foodie by subscribing for free via iTunes or in another podcatcher. Find me also at SQPN.com.
You can also find me at:
the Catholic Foodie on Facebook
the Catholic Foodie on Twitter
And over at http://jeffyoung.me