October 11, 2014
Chefs John Besh and Aarón Sánchez Open Johnny Sánchez in New Orleans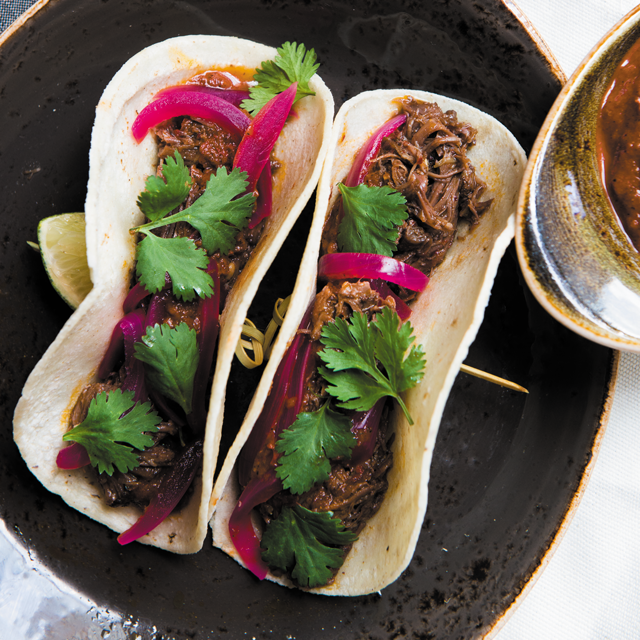 Johnny Sánchez Opens in New Orleans
On Thursday, October 9th, chefs John Besh and Aarón Sánchez openned the second location of their restaurant collaboration, Johnny Sánchez, at 930 Poydras Street in the Central Business District neighborhood of New Orleans. The first location of Johnny Sánchez opened at the Horseshoe Casino Baltimore in August 2014.
Johnny Sánchez is a collaboration between two chefs known for their world-­class cuisine. John and Aarón first met when Aarón began his career in New Orleans, working for legendary chef Paul Prudhomme. Now, these two friends are joining forces to open a spirited taqueria where they will express their passions for culinary heritage and high quality, locally-­sourced ingredients. In creating Johnny Sánchez, they collaborated on everything from the tacos and tostadas, to the beer, wine, and cocktail list, to the décor and atmosphere.
About the Chefs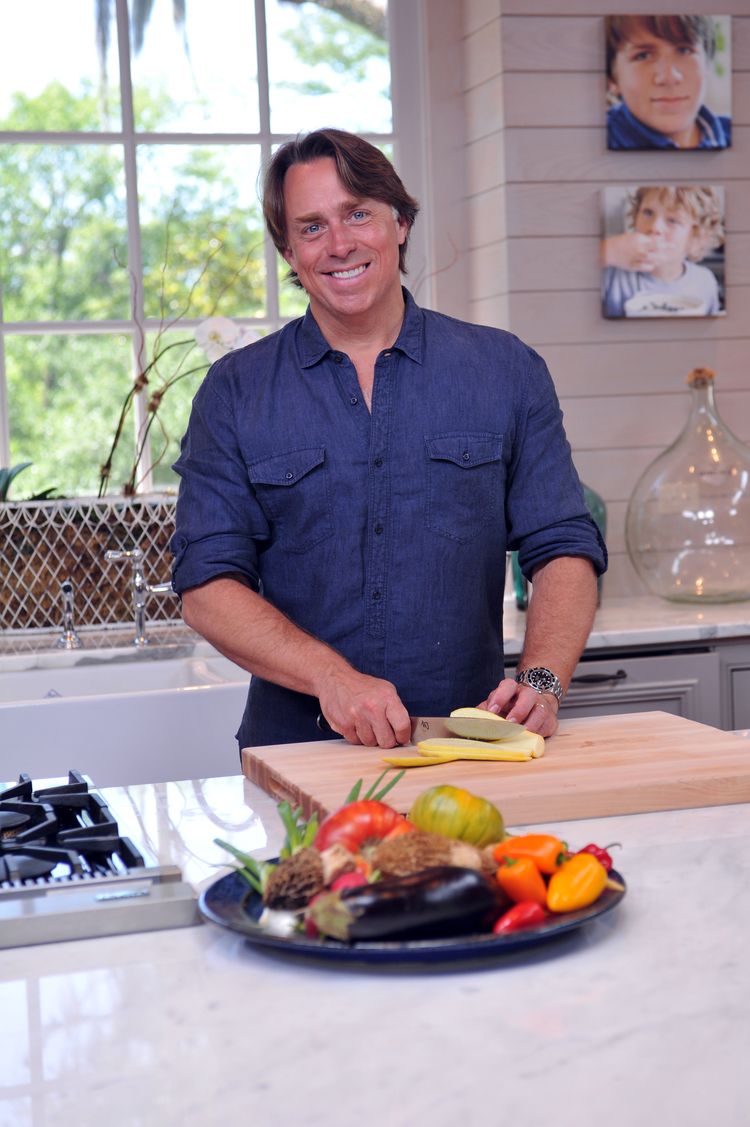 John Besh, who operates nine acclaimed restaurants, was named one of the "Top 10 Best New Chefs in America" by Food & Wine and has won the prestigious James Beard Award for the Best Chef of the Southeast. He was inducted in the James Beard "Who's Who" in 2014. His New Orleans flagship restaurant, August, is a Gayot Top 40 Restaurant and a Wine Enthusiast Top 100 Restaurant, in addition to being named a 2012 and 2013 James Beard nominee for Outstanding National Restaurant. John has appeared on top television programs on the Food Network and the acclaimed Sundance Channel "Iconoclast" series alongside his longtime friend, jazz musician Wynton Marsalis. He is the host of two national public television cooking shows – based on his award-­winning cookbooks Chef John Besh's New Orleans and Chef John Besh's Family Table – and his latest television project, "Hungry Investors," premiered May 4 on Spike TV.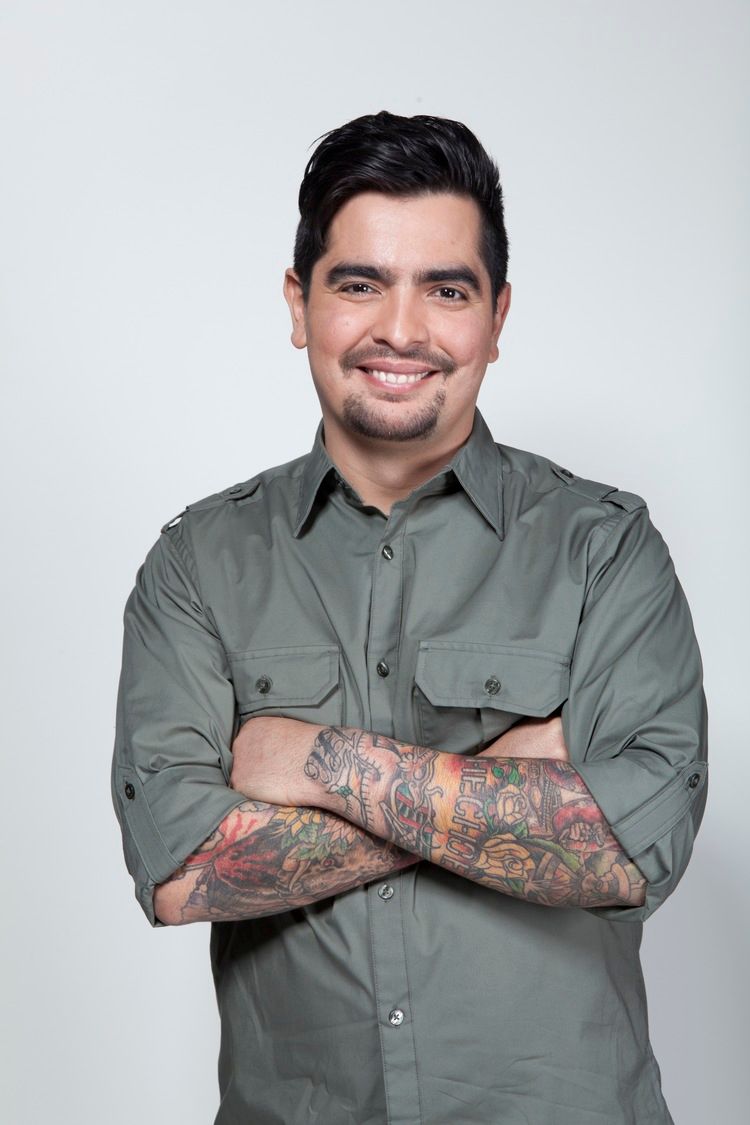 Aarón Sanchéz is the co-­star of the Food Network's hit series Chopped, as well as the star of FOX Life's No. 1-­rated series 3 Minutos con Aarón and its new travel-­food series MOTOCHEFS. He is also the chef/owner of Paloma, located in Stamford, Connecticut and will open ALEGRE in New York City in late 2014. Aarón recently appeared at the White House as a celebrity guest chef and received the "National Award" at the Flavors of Passion Awards, honoring the nation's best Latin chefs. He has starred on multiple Food Network shows, including "Heat Seekers," "Chefs vs. City," "Chopped," "Best Thing I Ever Ate" and "Taco Trip" on the Cooking Channel.
Miles Landrem, born and raised in New Orleans, began cooking at the age of 15 in a local Mexican restaurant. After graduating from the French Culinary Institute, now the International Culinary Center, in New York, Landrem returned to New Orleans to pursue his passion for cooking. He joined the team at Restaurant August as a line cook, and eventually became the Executive Sous Chef under Executive Chef Todd Pulsinelli. At Restaurant August, Landrem formed a close relationship with Chef Besh, working with him on his television show John Besh's Family Table, and on Besh's Cooking from the Heart cookbook. Landrem credits Chef Besh as one of the biggest influences in his culinary journey.
When Besh formed a partnership with his dear friend Aarón Sánchez to create Johnny Sánchez, Miles jumped at the chance to get involved. With his culinary career coming full circle, Miles immersed himself again in Mexican cuisine. Chefs Besh and Sánchez sent Landrem to Mexico to work in some of the best restaurant kitchens to ensure that their menu authentically integrated the incredible culinary culture of the region.
Johnny Sanchéz: The Food, The Culture. The Place.
"We are both so excited about bringing Aarón's culture and culinary background into play with the best ingredients in New Orleans," said John. "Aarón and I love to cook together and we can't wait to share this with the community."
"Ever since I first worked there, I have loved New Orleans -­ the food, the music, the spirit of the people and the passion that the city evokes," said Aarón. "To us, the time is right for this kind of restaurant in New Orleans: people are excited about Mexican food and these vibrant flavors."
The menu, which is executed by Executive Chef Miles Landrem (formerly of Restaurant August), takes a contemporary approach to authentic Mexican cuisine, utilizing the abundance of local ingredients of New Orleans. Sections include entradas (appetizers), tacos, tostadas, ensaladas, and especialidades, or specialty dishes. Signature dishes will include:
Mangalitsa Pork Belly Carnitas Taco served with grilled pineapple salsa and achiote glaze
Beer-Battered Gulf Snapper Taco with chipotle, avocado, cabbage and jalapeño vinaigrette
Tostadas topped blue crab, corn elote, avocado and tajin
Squash Blossom Quesadilla with roasted jalapeño and salsa verde
Lamb Enchiladas with mole poblano, queso-fresco pickled onions and crema
John Besh's Executive Pastry Chef Kelly Fields has created a dessert menu with whimsical creations including:
Taco Choco, a riff on the classic dessert made with dulce de leche, bittersweet chocolate and salt
A Steamed Masa Cake with local citrus, buttermilk and sweet corn
Farmer's Cheesecake with goat's milk, hibiscus, pepitas and cashew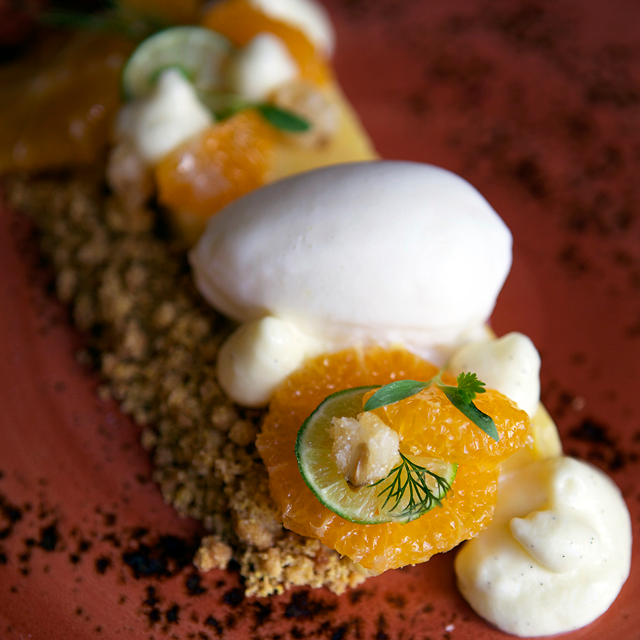 Johnny Sánchez's beverage list will boast an extensive tequila and mezcal menu, with over 45 varieties of the traditional Mexican spirits. The menu features four types of tequila: blanco (aged up to 59 days), reposado (aged between two months and one year in oak barrels), añejo (aged at least one year), and extra añejo (aged at least three years). A range of domestic and imported beers, bourbons, and wines from Spain and South and Central America will also be available.
Designed by Curtis Herring Interiors, the 130-seat space is outfitted with wrought iron grille work, hand-blown glass chandeliers and steel accents to evoke an edgy, urban feel. The tattoo mural, executed in spray paint, adds a personalized touch with references of Aarón's body art and imagery reflective of John's Louisiana heritage. This mural not only serves as the primary focal point in the restaurant, but also as an artistic representation of both chefs and their collaboration together.
Address: 930 Poydras Street, New Orleans, LA, 70112
Hours: Sunday – Thursday 11 a.m – 10 p.m. (open at 10 a.m. on Saints Home Game Days)Friday 11 a.m. – 12 a.m. Saturday 5 p.m. – 12 a.m.
Phone: 504-304-6615
Website: http://johnnysanchezrestaurant.com
Facebook: http://facebook.com/johnnysanchezrestaurant.com
Instagram: http://instagram.com/johnnysanchezrestaurant.com
Google Plus: https://plus.google.com/u/0/115414321632342129898/posts
Dessert photo courtesy of Graham Blackall
Taco photo courtesy of Rush Jagoe.