October 23, 2015
Chris Faddis with Bene Plates on The Catholic Foodie Show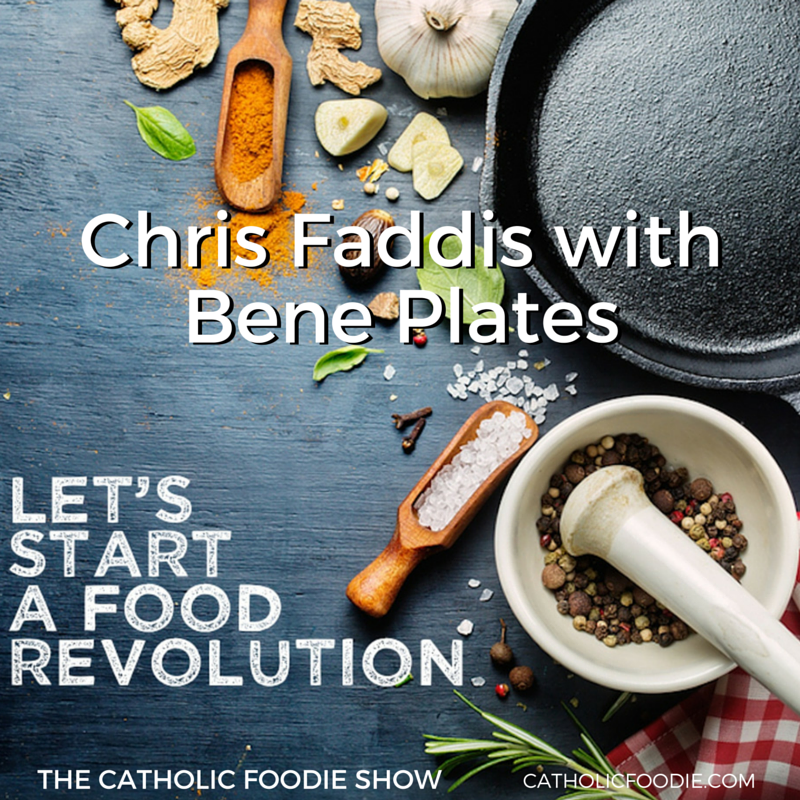 Chris Faddis of Bene Plates (beneplates.com) joins me today on The Catholic Foodie Show to talk about how Bene Plates "provides high quality, great tasting, nourishing meals for [their] chronically ill clients to help sustain them during their disease."
Bene Plates prepares "craveable," clean (non-toxic), micronutrient rich meals weekly and delivers them directly to their customers' homes. Chris shares the story behind this endeavor and the importance of nutritious and delicious meals for the both the chronically ill and the walking well.
LISTEN TO THE SHOW
Click the Play button below to listen to the show. You can always right-click and save-as to download the show for listening later.
David Hubbell Wins Louisiana de Mer Cookbook!
Congratulations and many thanks to David Hubbell who called in voice feedback telling me what his favorite Louisiana dish was! David wins a copy of the new Louisiana de Mer cookbook from Louisiana Cookin' magazine. Congratulations, David! Incidentally, are you curious to know what his favorite Louisiana dish is? You can find out. Just listen to the show. 😉
David also shared these excellent thoughts about celebrity chefs in New Orleans on The Catholic Foodie Facebook page… this was in reference to last Friday's show with Chef Frank Brigtsen:
"Jeff, I really enjoyed this interview. Chef Frank seems like such a great guy and his stories of Chef Paul were very inspiring. Many of the New Orleans "old school" celebrity chefs are celebrities not because of certain dishes or restaurants, but because of their integrity and genuine care they have for their people and their guests. They often times exemplify what we should be when we welcome others into our home – not so much to be a great cook, but to be a great host or hostess and care for those around us. My aunt Giselle has worked for Chef Frank for a number of years and has nothing but good things to say about him. I believe my folks as well as other countless aunts and uncles have dined at Brigtsen's Restaurant on a number of occasions and have had nothing but rave reviews. Just like you have a list, I think I have Brigtsen's in my Top 5 New Orleans places to try. Thank you for another great show that highlights not just food, but what gathering around the table really means."
LINKS FROM THE SHOW
Here are some of the links I mentioned in the show: