August 16, 2009
Corn and Shrimp (or Crawfish) Chowder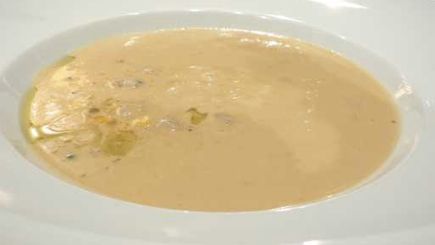 Recipe submitted by Eleanor Batson.
Corn and Shrimp (or Crawfish) Chowder – super easy, super quick and super
delish!
Ingredients:
1 onion (or shallots) finely chopped
1 stick butter
3 cans creamed corn
3 cans cream of potato soup
1/2 pint half and half
2 lbs peeled, precooked shrimp thawed
1-2 capfuls crab boil – dependent upon how hot you like it!
Directions:
Sauté onion in butter until translucent. Add all other ingredients (except
shrimp) and bring to a boil. Reduce heat and simmer 40 minutes – add the
shrimp the last 3 minutes to warm through.
The original recipe called for crawfish tails – either way it is wonderful!