May 8, 2013
Crawfish Bread and Hot Sausage Po-Boys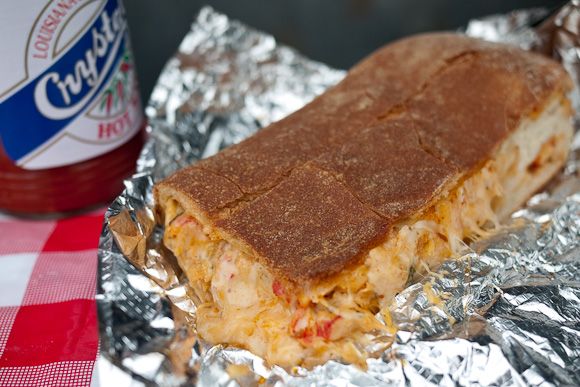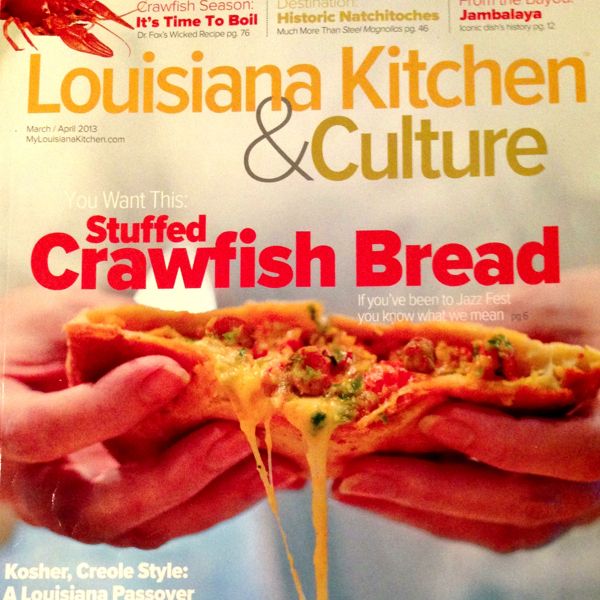 Around The Table Radio for Friday, May 3, 2013
We had an exciting show on Friday, May 3 that included talk about Jazz Fest foods, Crawfish Bread, and Vaucresson Sausage. Our guests for the show were Jyl Benson, Editor-in-Chief of Louisiana Kitchen & Culture Magazine (and Crawfish Bread expert!), and Vance Vaucresson, owner of Vaucresson Sausage, which has been making sausage in New Orleans since 1899. Vaucresson Sausage also has the distinction of being one of the only vendors that has participated in all 44 Jazz Festivals in New Orleans.
I shared a recipe for fresh salsa since we were anticipating Cinco de Mayo on Sunday. I intended to share a recipe for fish tacos, but we ran out of time.
Many thanks to Jyl Benson for permission to post her recipe for Crawfish Bread here at CatholicFoodie.com. You can find many more delicious recipes published at Louisiana Kitchen & Culture Magazine.
Listen to the show below, download the original MP3 file, or subscribe via iTunes: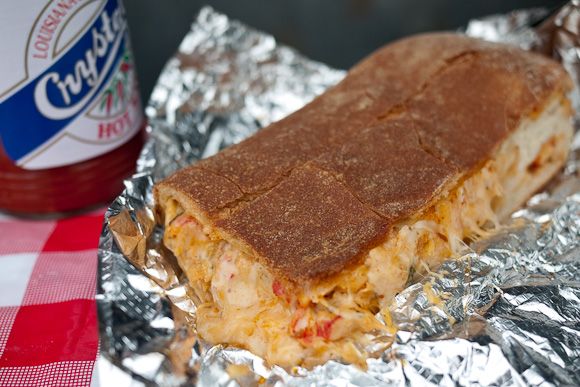 Jyl Benson's Stuffed Crawfish Bread
Recipe courtesy of Jyl Benson, Louisiana Kitchen & Culture
Jyl Benson's Stuffed Crawfish Bread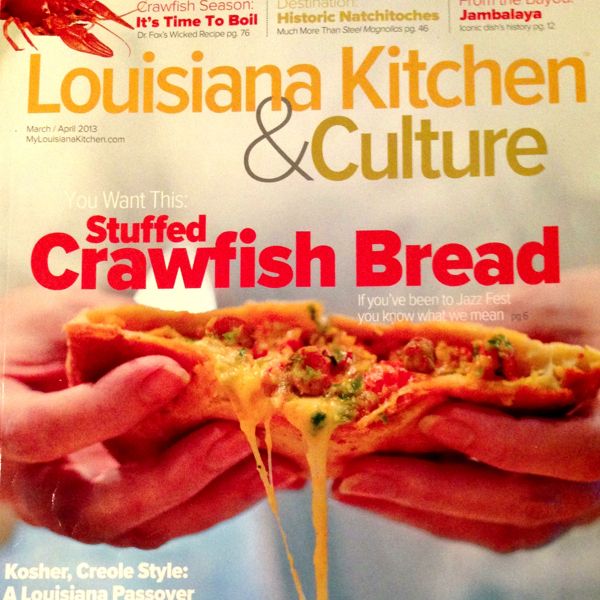 Author: Jeff Young
Cuisine: Cajun, Creole
Recipe type: Appetizer, Party Food
Serves: 12
Ingredients
¼ cup butter, plus more (melted) for brushing
2 cups onion, finely chopped
1 cup bell pepper, finely chopped
1 pound peeled Louisiana crawfish tails with fat
¼ cup green onions, chopped
½ teaspoon salt
½ teaspoon pepper
1 tablespoon hot sauce
1 (48-ounce) package frozen bread dough, such as Bridgeford (three loaves), defrosted
1½ cups mozzarella or Monterey Jack cheese, shredded
1½ cups cheddar cheese, shredded
Instructions
Melt ¼ cup butter in a large skillet over medium-high heat. Add onions; sauté 5 to 10 minutes or until translucent. Reduce heat to medium. Add bell pepper and garlic; sauté´ 5 to 8 minutes. Add crawfish, green onion, hot sauce, and salt and pepper; sauté 5 minutes to marry flavors. Cover and set aside.
Preheat oven to 350ºF.
Roll each defrosted loaf of bread dough out on a lightly floured surface to a 20x5-inch rectangle. Cut each rectangle in half width-wise. Spoon about ½ cup of crawfish mixture into center of each piece; top with ¼ cup of each type of cheese. Fold dough over and pinch edges to seal, fully enclosing filling. Cut 2-inch slits on top of filled dough for venting. Repeat with remaining dough and crawfish mixture. Place loaves on a greased baking sheet and brush tops with melted butter. Bake 25 to 30 minutes or until golden.
Cool 10 minutes. Slice and serve warm.
Notes
Stuffed loaves may be cooked halfway, cooled, wrapped tightly in plastic wrap, and frozen. To finish, bring to room temperature, unwrap, and complete baking to serve.
***Image of crawfish bread and Crystal Hot Sauce courtesy of Chez Pim on Flickr.com.***