January 21, 2015
Dinner at Cochon Butcher in New Orleans [in Photos]
Over the last few years, I have heard so many awesome things about Chef Donald Link's Cochon and Butcher, which are right next to each other in the Warehouse District of New Orleans. As a matter of fact, the last time I saw Alton Brown in New Orleans (at Octavia Books for a book signing), he had just dined at Cochon and raved about it. I took his "review" to heart, and I have dutifully recommended those restaurants to many people ever since. The response is always the same. "It's a winner," they would say.
Yet, I myself had never been to Cochon, nor to Butcher.
Until Monday night, that is.
The atmosphere at Butcher was fun and relaxed. Casual. But the food definitely possessed an upscale quality. My wife an I very much enjoyed it. As we usually like to do, we ordered a sampling of several dishes and shared.
The menu and the menu board are not complicated and we were able to quickly place an order. It was a Monday night, so the place wasn't packed. Like Pizza Domenica and many other restaurants that often have lines out the door, Butcher combines counter and table service. You place your order – and pay – at the counter and receive a number that you bring with you to table. Once at table, if you want to add something to your order (something from the bar, and extra side, or dessert), just let the server know and they will start another ticket for you.
The point of this process is to streamline the dining experience and to help facilitate the flow of patrons through the restaurant.
The Choucroute Garnie caught our eye. So did the Brussels Sprouts. Now, these weren't your ordinary run-of-the-mill Brussels Sprouts. No. These were marinated and then flash fried in peanut oil. Completely vegetarian (in this restaurant that is a culinary ode to the pig!), this dish made me reconsider the way I think about Brussels Sprouts. Highly recommended. Even for the Brussels-Sprouts-hating crowd. Try them and see.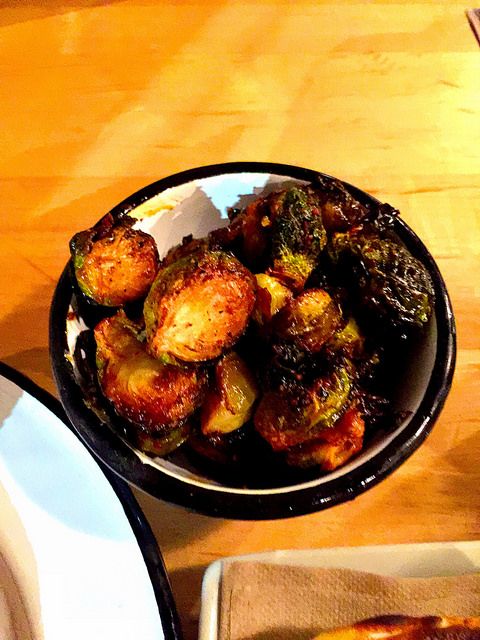 The Choucroute Garnie was simply amazing. We loved the sauerkraut. So good! The thick bacon and ham hocks rocked. The blood sausage was good, but it was not our fave. Would I order this dish again? Absolutely!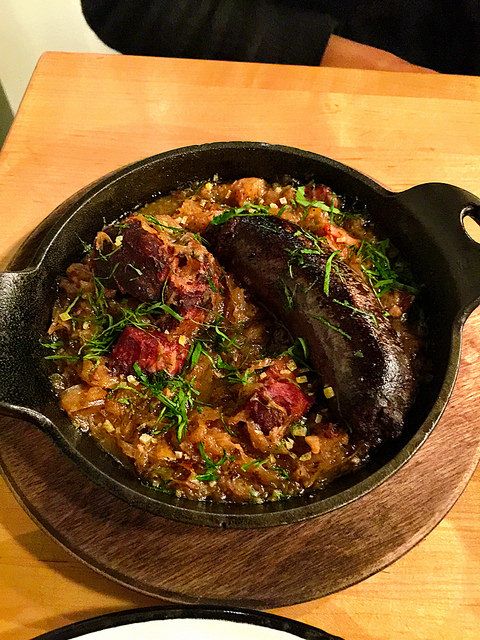 We split a Buckboard Bacon Melt. That was not the sandwich we were going to order. But when we asked at the counter, the gentleman taking our order highly suggested we try it. I'm so glad he did. Bacon and pork shoulder with sauteed collard greens and pickled peppers on white. Wow. House-made pickles came on the side. What. A. Sandwich!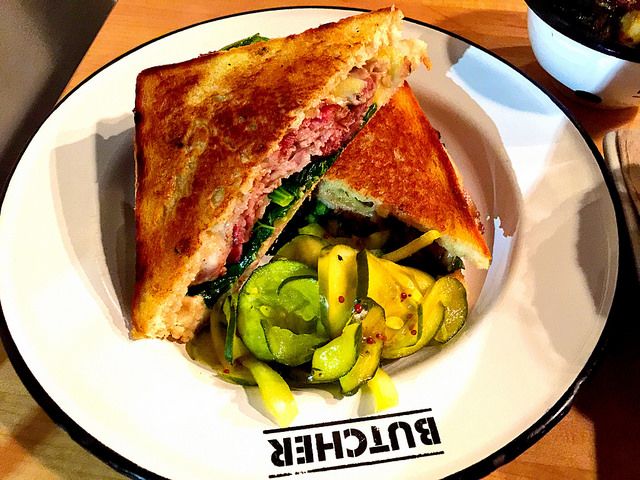 The Mac & Cheese was an afterthought. Something we just wanted to try, not expecting too much. But… wow! It was comfort food on steroids! Probably not the healthiest thing in world, but it was the one thing I was trying to keep on my side of the table. 😉 Loved it. Highly recommended. It does have a kick, so if you are sensitive to spicy foods, keep that in mind.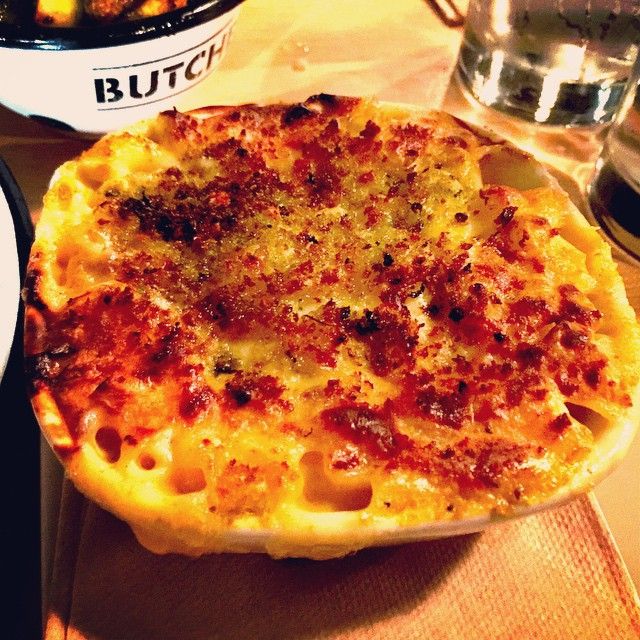 Even though having dessert was probably over-the-top, we felt like we had to… just so that I could report on it. 😉
For dessert we split a White Chocolate Macadamia Nut Cookie and a slice of Peanut Butter Pie. The cookie was great. Perfect size. The pie was huge. Too much for us to eat. I love peanut butter, and I love pie, and the Peanut Butter Pie was really good. But I have to admit that it was a bit much after our meal. Too rich and too filling for me. I could have gone without. Or… if I were in the mood for it, I could have ordered only the pie… with coffee.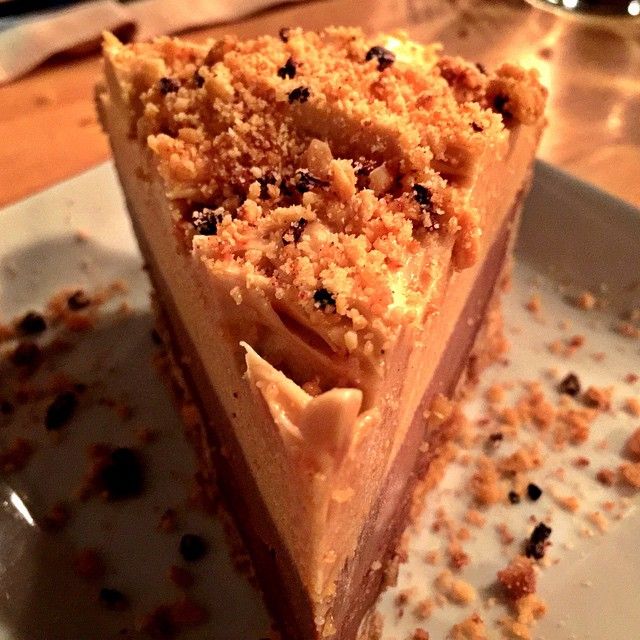 Before hitting the road, I needed to freshen up. When I entered the Men's room, I was surprised to run into an old friend… from a galaxy far, far away.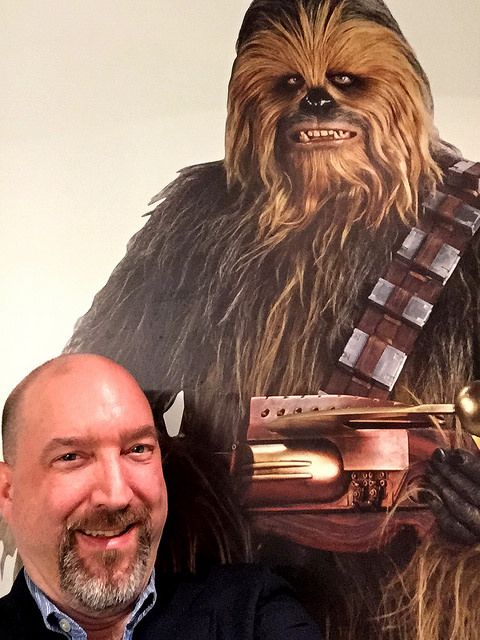 All in all, we gave Cochon Butcher two big thumbs-up!
If you find yourself in NOLA, plan to stop by and try it yourself. If you have been, I'd love to know what your favorite menu items are.
Leave me a comment below.
***Featured image courtesy of Krista at Flickr.com.***