November 28, 2012
Drop Biscuits – Breakfast with Chef John Besh #SundaySupper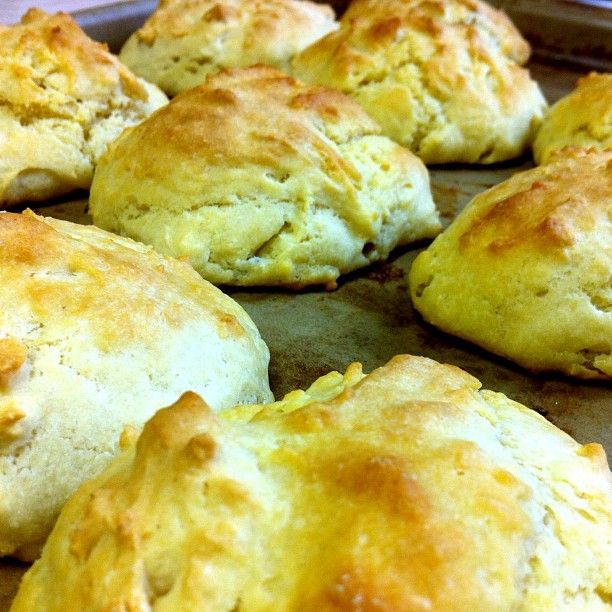 Chef John Besh stands for something.
I like that.
I also like what he stands for. Family.
It's All About Family
About this time last year, Chef John Besh published a cookbook entitled My Family Table. It's "a passionate plea for home cooking," and it quickly became one of my favorite cookbooks.
The recipes are simple, yet delicious. The dishes are things that you can make at home. And many of the recipes are general methods of cooking that can be applied to many kinds of dishes. For example, there is "Risotto of Almost Anything" and "Creamy Any Vegetable Soup." I find this approach of a cookbook very helpful.
In My Family Table, Chef John Besh also makes an excellent argument for the need we have to return to the kitchen. For the sake of health. For the sake of families. Indeed, the book really is "a passionate plea for home cooking." He also gives us a peek into his own family life and how home cooking has made him who he is today.
He even has a chapter in the cookbook entitled "Sunday Supper." 😉
Drop Biscuits – What Could Be Easier?
These biscuits are a snap. You can make them in just a matter of minutes. Delicious!
INGREDIENTS
2 cups flour (I prefer King Arthur)
1 tablespoon baking powder
1 pinch sugar
1 pinch salt
5 tablespoons butter (I prefer Kerrygold)
1 1/4 cups milk
DIRECTIONS
Preheat oven to 400. Sift together the flour, baking powder, sugar and salt in a large mixing bowl. Use a fork to cut the butter into the mixture. Stir in the milk and gently mix until the dough comes together.
Drop the dough onto a baking sheet or a baking stone by spoonfuls, leaving enough space between each biscuit for them to expand. Bake for 10-12 minutes, until the biscuits are golden brown.
Serve hot.
#SundaySupper – Inspired Dishes By Your Favorite Celebrity Chefs!
I have lots of friends who just love to cook for #SundaySupper, and they are coming together this week to cook up some recipes inspired by their favorite celebrity chefs.
Just in case you aren't familiar with #SundaySupper, let me explain. #SundaySupper was started by my friend Isabel of FamilyFoodie.com to help bring families together Around the Family Table. (I thought my choice of Chef John Besh's My Family Table was perfect for this week!) #SundaySupper is a wonderful mission, and it's something I feel very passionate about. This is a great group of folks, and I am proud to be among them.
Starters or Snacks:
The Main Dish:
Amazing Sides:
Sweet Endings:
Wine Pairings:
Please join on us via Twitter for #SundaySupper on December 2, 2012, throughout the day. In the evening, we will meet at 7 PM EST for our weekly #SundaySupper live chat. All you have to do is follow the #SundaySupper hashtag or you can follow us through TweetChat.