January 16, 2014
Emeril's Restaurant to Host 'Top Chef' Viewing Party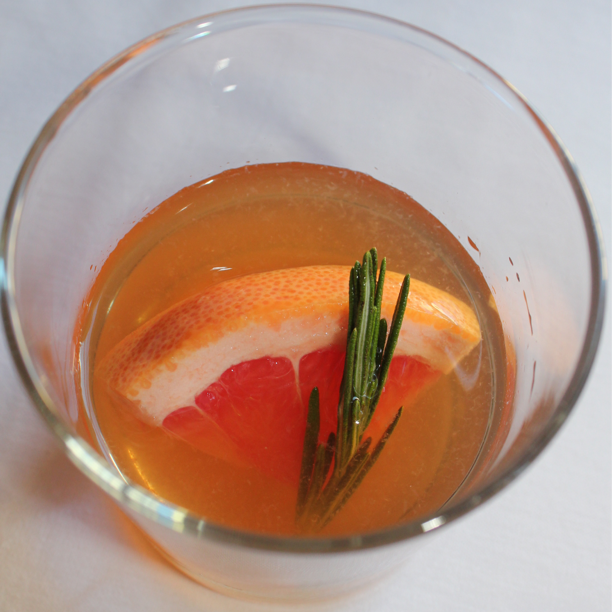 Emeril's Restaurant to Host 'Top Chef' Viewing Party
Guests may sample tastes of episode's winning dish
Fans of "Top Chef: New Orleans" can go inside the Jan. 22 episode at a watch party from 8–10 p.m. in the bar area at Emeril's Restaurant, the setting for the final New Orleans episode. Guests at the viewing party, which is open to the public, will be treated to a taste of the episode's winning dish after it is revealed.
Emeril's team will also release a special "Top Chef"-inspired NOLA Quickfire cocktail ($9), a whiskey cocktail made with Sazerac rye whiskey, triple sec, Peychaud's, orange bitters, and fresh lemon and grapefruit juice. The night of the party, $1 from sales of the specialty cocktail will be donated to Café Reconcile, a local Emeril Lagasse Foundation (ELF) beneficiary. ELF will also match the donation from the evening. Guests may order from Emeril's full dinner menu during the event, along with its full cocktail and wine list.
Follow Chef Emeril Lagasse's live tweets during the episode using the hashtag #EmerilsNOLA. Follow Emeril on Facebook, Twitter at @Emeril or Instagram at @ChefEmeril.
WHAT:
"Top Chef" Viewing PartyComplimentary taste of winning dishNOLA Quickfire specialty cocktail reveal
WHEN:
Wednesday, Jan. 22, 8–10 p.m.
WHERE:
Emeril's Restaurant, bar area800 Tchoupitoulas St.New Orleans, LA 70130504.528.9393http://www.emerilsrestaurants.com/emerils-new-orleans
Chef Justin Devillier, Le Petite Grocery, and Top Chef New Orleans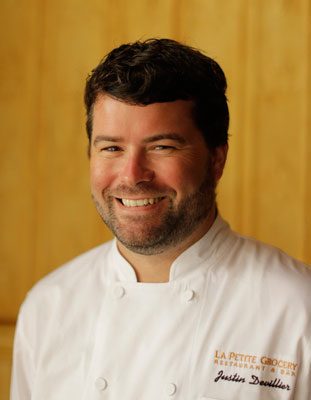 Local chef Justin Devillier, owner and operator of Le Petite Grocery on Magazine Street, has been competing on the current season of Top Chef: New Orleans. It's been a blast watching him compete. Before the season began, we had the pleasure of joining Chef Justin at Le Petite to interview him for the Around the Table Food Show, which airs on Catholic Community Radio in both Baton Rouge and New Orleans.
At the time we had no idea that Chef Justin would be on Top Chef. He was under embargo and could not to talk about it. That was our first on-location broadcast of Around the Table, and Chef Justin was a gracious host. You can listen to that show and get a "behind-the-scenes" peek at Chef Justin's culinary influences and the philosophy behind his Le Petite Grocery by clicking this link: Le Petite Grocery & Chef Justin Devillier.