October 12, 2015
Erin Franco – Humble Handmaid: Faith, Family, and Domestic Church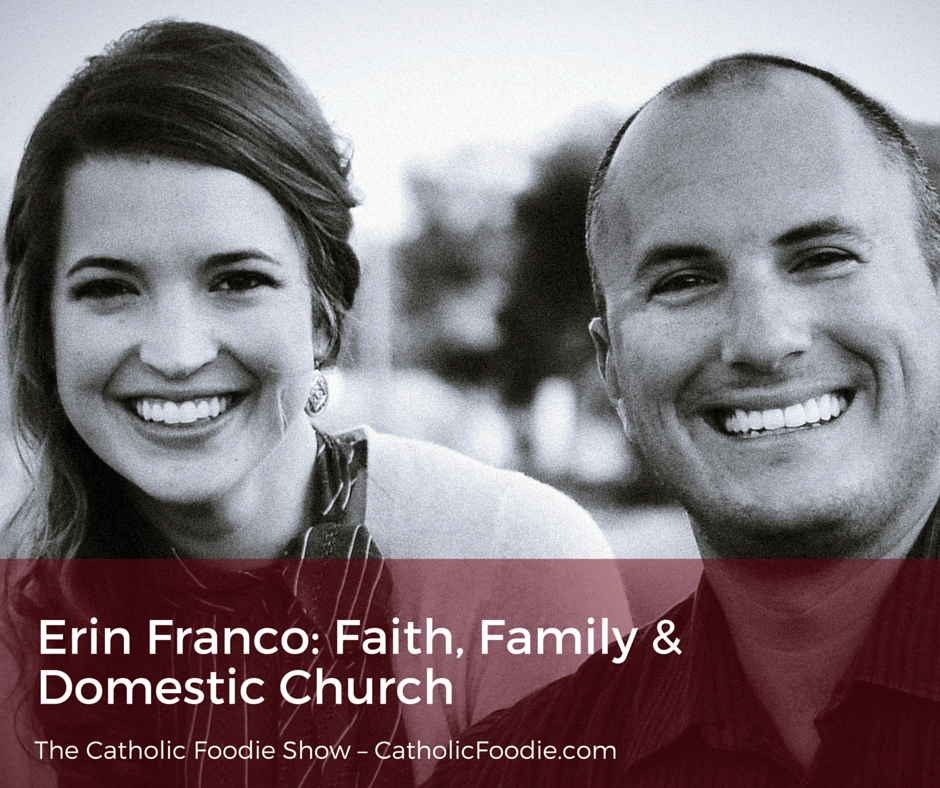 Erin Franco of HumbleHandmaid.com (and The Right Heart Podcast) joins me on The Catholic Foodie Show today to talk about faith, marriage, family, family dinner, and Domestic Church. We also marvel at the grace of God that touches hearts through "charitable vulnerability."
One thing you will notice in our conversation is that we see how God keeps bringing us all back to what is most important… our relationships: husbands and wives, children and parents, sisters and brothers, and beyond. And those relationships are so frequently fostered around the table.
I'm thrilled to share this conversation with you! Listen below:
LISTEN TO THE SHOW
Click the Play button below to listen to the show. You can always right-click and save-as to download the show for listening later.