May 29, 2013
Feed Your Soul: Cafe Reconcile and Greek Fest New Orleans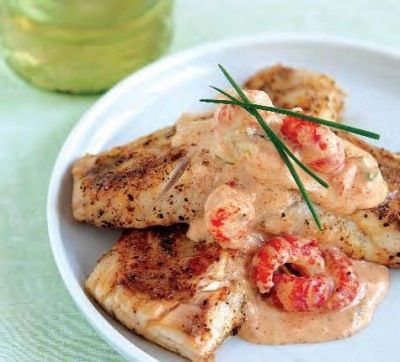 Feed Your Soul!
There are many ways to look at that statement, but Cafe Reconcile takes an approach to "Feed Your Soul!" that is very similar to The Catholic Foodie and to Around The Table Food Show. In a very concrete way food does meet faith at Cafe Reconcile.
Cafe Reconcile: Feed Your Soul!
David Emond, Development Director for Cafe Reconcile joined us on Friday's show to discuss the mission and the meals of Cafe Reconcile.
In 1996, Rev. Harry Tompson, S.J., then pastor of Immaculate Conception Parish, joined with concerned community members Craig Cuccia and Tim Falcon to address the system of neglect, violence, and generational poverty that had plagued out-of-school youth in New Orleans' troubled Central City neighborhood. Gathering with likeminded community activists in prayer, research, and dialogue, the group worked hard to understand the difficult social reality.
Though Father Tompson died in 2001, his legacy flourishes in the daily activities of the Reconcile programs. To date, Reconcile New Orleans' Workforce Development Program has successfully graduated more than 600 youth between the ages of 16 and 22. These students leave the 12-week program with basic life skills, interpersonal skills and work skills, enabling and empowering them to successfully enter the workforce.
Cafe Reconcile's mission is simple: Reconcile New Orleans.
"We are a community of concerned people committed to addressing the system of generational poverty, violence and neglect in the New Orleans area. Our innovative life skills and job training program assists young people (ages 16–22) from severely at-risk communities who desire to make a positive change in their lives. Reconcile's students arrive facing a vast array of challenges, from extreme poverty and high school attrition to homelessness, violence, and participation in the juvenile justice system. Nonetheless, these young people possess a deep desire to break the cycle and become productive, contributing members of society.
"Our nonprofit restaurant, located in the severely distressed Central City neighborhood of New Orleans, serves as the primary training ground for students seeking to acquire skills in the food service industry. Featuring soul-filled local dishes and some of the city's lowest prices, Café Reconcile is a destination lunch spot for a wide cross-section of New Orleanians as well as visitors from all across the country."
Excellent Mission. Excellent Service. Excellent Product.
The mission is admirable. And many first-time patrons dine at Cafe Reconcile because of the mission. But they come back because of the food.
Though currently open only for weekday lunch (and for event catering), Cafe Reconcile will pit their dishes against those of any other restaurant in the city. This lunch-only establishment produces high-quality cuisine. In the very near future they plan to expand their hours of operation.
From everyday entrees to Daily Specials, Cafe Reconcile provides a full menu. Here are some of the everyday items you will find on their menu:
Fried Catfish topped with Crawfish Sauce
Baked Chicken
Boneless Fried Chicken
Marinated Grilled Portabella Plate
Shrimp & Andouille Pastalaya
Vegetable Lasagna
Chicken & Andouille Gumbo (Mon–Thurs) and Seafood Gumbo (Fridays)
Fried Crawfish Salad with Remoulade Sauce
A variety of po-boys… from Roast Beef Debris to Fried Catfish and Fried Shrimp po-boys
Some of their Daily Specials include Red Beans & Rice on Mondays, Chicken & Andouille Jambalaya on Tuesdays, Pot Roast on Wednesdays, and White Beans & Shrimp on Thursdays. I've heard that the Smothered Pork Chops on Tuesdays are Emeril Lagasse's favorite. 😉
Cafe Reconcile also releases a Recipe of the Month on their website. Since we are now officially in shrimp season here in south Louisiana, I'm going to share with you their recipe for Roasted Speckled Trout with Shrimp & Crawfish Stuffing.
Roasted Speckled Trout with Shrimp & Crawfish Stuffing
INGREDIENTS
1 2-pound whole Gulf speckled trout,
de-boned, head removed, tail left intact
salt and freshly ground pepper to taste
1 1/2 tablespoons olive oil
3 tablespoons salted butter
1/4 cup diced yellow onion
1/2 tablespoon minced garlic
1/2 tablespoon fresh thyme leaves, chopped
1/4 pound cooked Louisiana shrimp, chopped
1/4 pound Louisiana crawfish tails, with fat
1/2 tablespoon Creole seasoning
1/4 cup white wine
1/4 cup heavy cream
4 ounces cream cheese
1/4 cup finely grated Parmesan cheese
1/2 cup plus 2 tablespoons Italian seasoned
breadcrumbs
chopped fresh tarragon for garnish
chopped fresh parsley for garnish
lemon slices for garnish
mircogreens for garnish
DIRECTIONS
Season the fish with salt and pepper and drizzle with 1 tablespoon olive oil. Cover, and refrigerate.
Add 1 tablespoon butter and remaining olive oil to a skillet, preferably cast iron, set over medium-high heat. Add the onions and sauté until translucent, about 4 minutes. Add garlic and thyme and cook until fragrant, about 1 minute. Add the shrimp and cook until they turn pink, about 2 minutes. Add the crawfish tails and fat, and cook until heated through, about 1 minute. Season with Creole seasoning and salt and pepper. Deglaze the pan with white wine and simmer for 1 minute, scraping the browned bits from the bottom of the pan. Add the cream, bring to a simmer, and add the cream cheese and Parmesan. Remove from heat, cool to room temperature, and add the breadcrumbs.
Pre-heat the oven to 350°F. Melt the remaining 2 tablespoons butter. Set aside.
Place the trout, skin side down, on a baking sheet lined with parchment paper, and bake for 15 minutes.
Remove from oven and mound the seafood stuffing atop the fish. Sprinkle more breadcrumbs on top of the stuffing and drizzle with melted butter. Bake until nicely browned and bubbly, about 15 minutes.
To serve, place fish onto a platter and sprinkle chopped tarragon and parsley on top, finish with fresh lemon slices and microgreens.
Listen to show below and go to CatholicFoodie.com to read more about Cafe Reconcile and the New Orleans Greek Fest.
The Big 4-OPA! of the New Orleans Greek Fest Was Awesome!
And speaking of feeding your soul…
40 years of Spanakopita, Souvlaki, Baklava, Dolma and Gyros on Bayou St. John. Oh, and we can't forget the Greek music and dancing… OPA!
That's right, it's been 40 years of celebrating Greek culture and heritage (and shouting OPA!) on Bayou St. John.
You can read what I wrote before the Greek Fest last week by clicking here: Greek Fest New Orleans Celebrates 40 Years of Culture and Cuisine
Around The Table Food Show
And speaking even more of feeding your soul…
Around The Table Food Show debuted on Friday, April 12, 2013 in New Orleans and Baton Rouge on Catholic Community Radio (690 AM in NOLA and 1380AM in BR). It is also available for listening online.
Like The Catholic Foodie podcast, Around The Table Food Show is a radio show that talks about food and faith. Around The Table celebrates the joy of cooking and dining, and it encourages folks to get into the kitchen and to gather around the table with family and friends… Because good things happen around the table.
Around The Table Food Show highlights the local culture and cuisine of south Louisiana. The show is hosted by Dave Dawson and myself. Dave Dawson is the president of Catholic Community Radio, which has stations in both Baton Rouge and New Orleans.
The show airs on Fridays at 3:10 PM Central (just after the Divine Mercy Chaplet) in Baton Rouge and New Orleans. The listening area spans from the Mississippi/Alabama border all the way to the west of Baton Rouge on the way to Lafayette.
Each broadcast is recorded, archived, and released as a podcast. You can subscribe to the podcast on iTunes. The first two broadcasts are embedded below. You can listen to them in your browser or download them as MP3 files. In just a few days, I will also launch a website for the show at AroundTheTableRadio.com.
We are looking for sponsors for the show. If you, or someone you know, could benefit from the incredible reach that these two radio stations have (talk about advertising exposure!), please do contact me at 985-635-4974 or email me at jeff [at] catholicfoodie.com.