September 13, 2013
Food Meets Faith in the Holy Land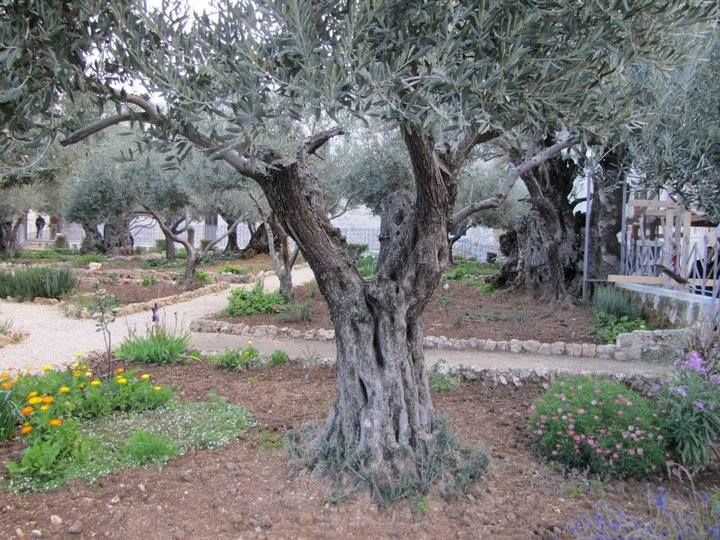 Join us as we PRAY and BREAK BREAD together in Israel
Experience food preparation and cooking demonstrations led by "Catholic Foodie" Jeff Young and the "Chefs For Peace."
We will not only WALK WHERE JESUS WALKED, and PRAY WHERE JESUS PRAYED, but EAT WHAT JESUS ATE!
Price of $3,795.00 includes airfare from Atlanta, Philadelphia, or Newark.
3 nights in Nazareth and 5 nights in Jerusalem
Highlights include:
Celebrating Mass at Mount Carmel, the Church of the Nativity, the Mount of the Beatitudes, the Basilica of Agony in the Garden of Gethsemane, and the Church of the Holy Sepulchre
Renewing Marriage Vows in Cana and Baptismal Vows at the River Jordan
Visiting the Churches of the Annunciation, Visitation, and Assumption
Sailing on the Sea of Galilee and Swimming in the Dead Sea
Touring a Franciscan Winery in Bethlehem and a Brewery in Taybeh
Praying the Stations of the Cross on the Via Dolorosa, and visiting the "Wailing Wall," the "Upper Room," the Palace of Caiaphas, the Pools of Bethesda, the Mount of Olives , and Dormition Abbey
And finally a Farewell Supper at Emmaus
Deadline for Registration is October 25, 2013!
Contact Information
Susan Prendergrast
(800) 842-4842
catholicfoodie.com/holyland
A Note About the Photo Above
It is estimated that the olives trees in the Garden of Gethsemane are anywhere between 1,000 and 2,000 years old. That means it is possible that Jesus may have actually touched some of the very trees in the garden. Join me for a "Food Meets Faith" pilgrimage to the Holy Land in February and see those trees with your own eyes!