June 20, 2013
Fr. Leo Patalinghug and Grace Before Meals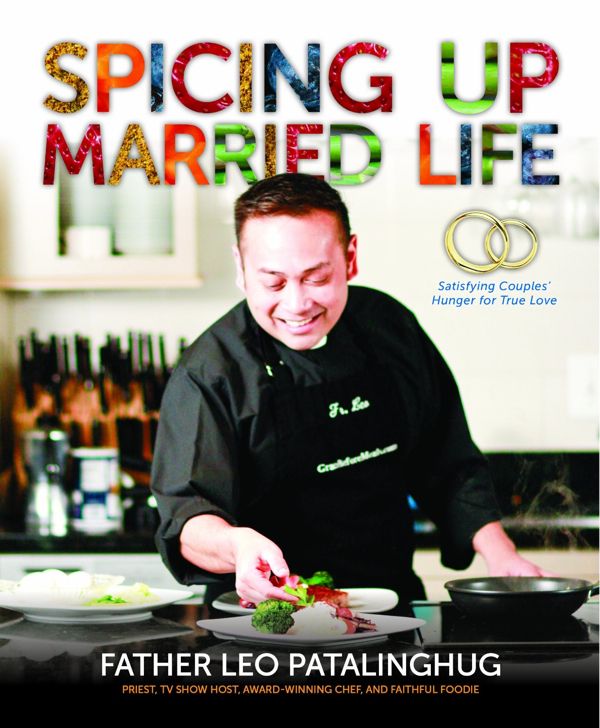 Fr. Leo Joins Us on Around The Table Food Show
On Friday, June 7, Fr. Leo Patalinghug of GraceBeforeMeals.com joined us as a guest on the Around The Table Food Show.
Fr. Leo is no stranger to any of us. A priest of the Archdiocese of Baltimore, Fr. Leo studied in Rome at the same time as Msgr. Christopher Nalty. They were classmates. Fr. Leo also did a fundraiser for Catholic Community Radio in Baton Rouge a couple of years ago. And I have been a fan, a follower, and a fellow foodie of Fr. Leo, promoting basically the same message as Grace Before Meals (with my own cooking style, of course) since October of 2008.
Listen to our conversation to get a sneak peek behind the scenes of Fr. Leo's famous "Throwdown" with Bobby Flay in 2009. Fr. Leo and Msgr. Nalty shared lots of great stories about that… and about their time together in Rome. Fr. Leo also shared with us the beginnings of the Grace Before Meals movement.
And for a special treat, Fr. Leo tells us about his upcoming (and third!) book. Find out about it here!
You can listen online below or download the MP3 file to listen to at your leisure on your computer or MP3 player.
embed
About Fr. Leo Patalinghug
"Fr. Leo Patalinghug is a priest of the Archdiocese of Baltimore.  Along with his work as a parish priest at Our Lady of the Fields in Millersville MD, Fr. Leo is also the host and founder of Grace Before Meals, an apostolate to strengthen families and communities around the dinner table.  He is an internationally renowned conference speaker, author, TV host, radio contributor on a variety of relevant topics – especially in the area of the new evangelization and new media. His unique background as a former martial arts championship title holder and choreographer for an award winning break-dancing group has provided him unique experiences and insights that has caught the attention and acclamation of diverse audiences, including PBS, ABC, CBS and even the Food Network, in which Fr. Leo defeated a world famous chef in the surprise cooking competition show, "Throw Down! with Bobby Flay."   Fr. Leo contributes a monthly food column in Baltimore's The Catholic Review called "Catholic Culinary Confessions", hosts a weekly cooking show on EWTN called "Savoring Our Faith", and shares his message across the country and the world through his website, videos, live presentations, retreats, & parish missions bringing people closer together – one meal at a time – with the hopes of one day drawing many to the Lord's Banquet in heaven!" – from GraceBeforeMeals.com
About The Grace Before Meals Movement
"Grace Before Meals is a movement to bring families back to the dinner table- away from work, school, TV, games, and the many other things we get caught up in- to share a delicious meal together, communicate and love one another and be nourished- body, mind, and soul. How? With easy lessons, tasty recipes and reasons to come together and share in the love that only a family or friend can provide.

Grace Before Meals is centered on one fundamental concept: the simple act of creating and sharing a meal can strengthen all kinds of relationships. Research has been done to show that the family that eats (and prays) together will stay together, so it is our mission to give families the tools they need to come together at dinner time and be nourished- body, mind, and soul. Luckily, these "tools" are simply delicious and easy-to-make recipes, ideas for talking together, and prayers to bring God to the table. So join in on the movement and share it with family, friends and even enemies, for the best way to one's heart is through the stomach, so let us serve one another with Grace Before Meals….and after meals too." – from GraceBeforeMeals.com
Fr. Leo's Books
In Grace Before Meals: Recipes and Inspiration for Family Meals and Family Life, Father Leo Patalinghug (yes, the same Father Leo who defeated Bobby Flay on Throwdown!) helps you make family meals a way of life. Combining more than 30 simple but delicious recipes related to personal milestones, family holidays, and faith observances, along with scriptural references and short essays offering wisdom on faith, values, and family togetherness, Father Leo shows that mealtime is the perfect setting for discussing the major issues all families face. In fact, research shows that frequent family dinners can reduce many risks facing children, including drug and alcohol abuse, teen pregnancy, depression, eating disorders, and poor academic performance. These are meals that nourish body and spirit.
Fr. Leo returns with his second book, Spicing Up Married Life, which encourages couples to put the kids to bed and make a romantic meal for two. Spicing Up Married Life offers couples- whether dating, engaged, young parents, empty nesters, or celebrating their golden anniversary- the chance to renew their love for each other and to God. Each of these 12 chapters offers lessons from Fr. Leo to learn and grow together, questions to encourage deeper discussion, special prayers and of course, delicious and complete meals that whet the appetite for the love God intends for us. So spice things up and share this gift with every couple you know! Features: -12 Chapters of lessons on the love God intends for couples and many ways to help strengthen a marriage every step of the way -12 full course meals developed exclusively for couples by Fr. Leo himself -Sections for Learning, Talking, Praying, Dining and Growing Together, all with Fr. Leo's indelible charm and wit. – Full color imagery of the recipes and ingredients that make up each romantic meal.
Recipes from the Show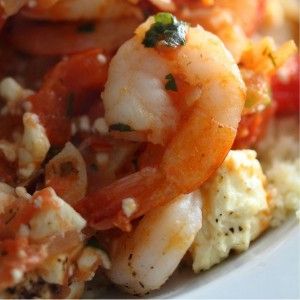 With Fr. Leo on the show, you know we talked about food the whole time! Still, we did manage to actually give out a few recipes….
Msgr. Nalty shared with us one of his old standbys from Rome, Penne alla Vodka. He also talked about some new twists he has added to this dish.
Fr. Leo shared his recipes for Poached Salmon with Creamed Asparagus Dressing (which is in his Grace Before Meals cookbook) and his Penne a la Vodka with Asian Meatballs.
Dave Dawson gave a quick recipe for Grilled Asparagus, which led us to discuss Grilled Eggplant.
I shared my Garlic Shrimp with Tomatoes, Peppers and Feta recipe, which is like a Greek version of the classic Shrimp Creole.
Listen to the show by clicking on the "play" button below:
You can also download the show as an MP3 file and listen to it on your computer later. Click here to download this episode.
Around The Table Food Show
Around The Table Food Show debuted on Friday, April 12, 2013 in New Orleans and Baton Rouge on Catholic Community Radio (690 AM in NOLA and 1380AM in BR). It is also available for listening online.
Like The Catholic Foodie podcast, Around The Table Food Show is a radio show that talks about food and faith. Around The Table celebrates the joy of cooking and dining, and it encourages folks to get into the kitchen and to gather around the table with family and friends… Because good things happen around the table.
Around The Table Food Show highlights the local culture and cuisine of south Louisiana. The show is hosted by Dave Dawson and myself. Dave Dawson is the president of Catholic Community Radio, which has stations in both Baton Rouge and New Orleans.
The show airs on Fridays at 3:10 PM Central (just after the Divine Mercy Chaplet) in Baton Rouge and New Orleans. The listening area spans from the Mississippi/Alabama border all the way to the west of Baton Rouge on the way to Lafayette.
Each broadcast is recorded, archived, and released as a podcast. You can subscribe to the podcast on iTunes. The first two broadcasts are embedded below. You can listen to them in your browser or download them as MP3 files. In just a few days, I will also launch a website for the show at AroundTheTableRadio.com.
We are looking for sponsors for the show. If you, or someone you know, could benefit from the incredible reach that these two radio stations have (talk about advertising exposure!), please do contact me at 985-635-4974 or email me at jeff [at] catholicfoodie.com.