May 21, 2015
Fr. Peter Preble Discusses Food and Faith with The Catholic Foodie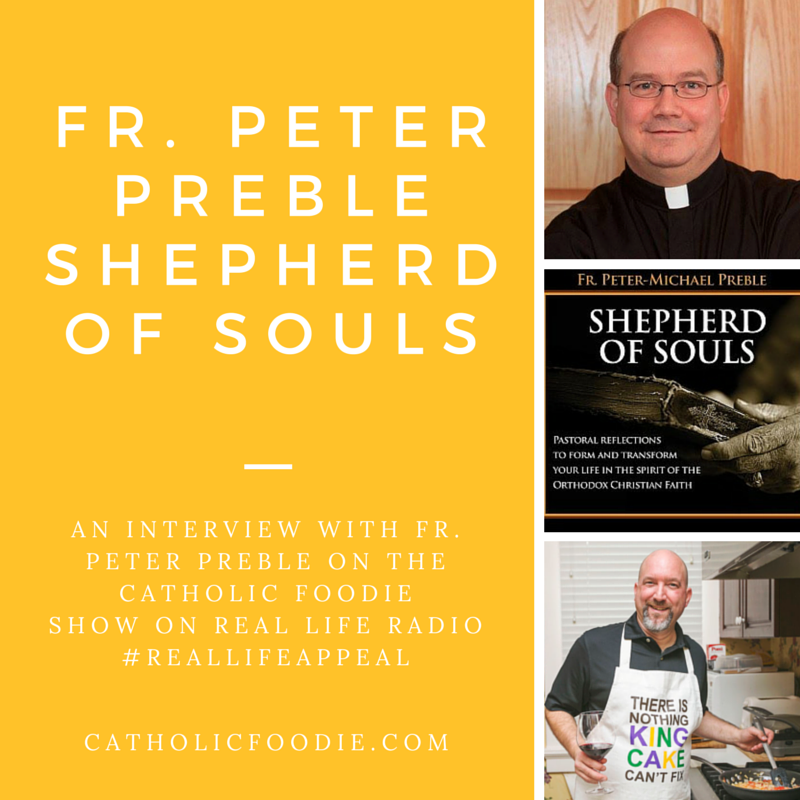 My friend Fr. Peter Preble joined me Tuesday on The Catholic Foodie Show to talk food and faith.
Fr. Peter Preble, a Romanian Orthodox priest, is pastor of St. Michael Orthodox Christian Church in Southbridge, Massachusetts. He is host of Shepherd of Souls, a nationally syndicated radio program, and he is the author of Listening to the Heartbeat of God.
It was such a joy to have Fr. Peter on the show. Here are some of the things we covered:
fasting and feasting
cooking as service / act of charity
food and faith in the bible
gathering around the table as a way for families (and churches) to grow closer together
LISTEN TO THE PODCAST
To listen to the show, click the player below.