October 30, 2020
Hamilton Becomes Skelilton in New Orleans Thanks to 2020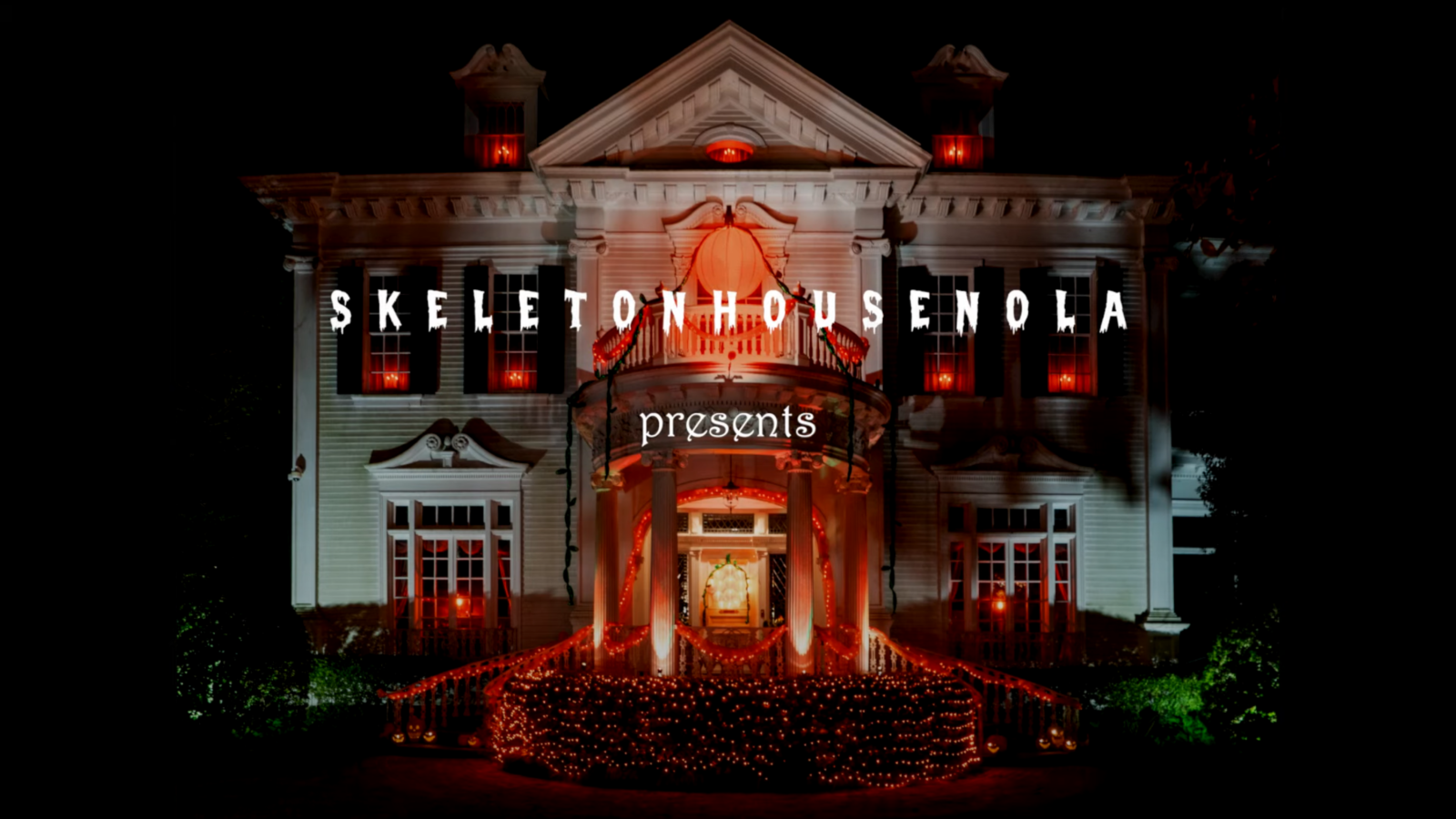 There is a house in New Orleans they call the Skeleton House. I can't say that it's been the ruin of any poor boys, but it has been known to draw big crowds….
One of our cherished Halloween traditions as a family consisted of driving down to the corner of St. Charles Avenue and State Street in New Orleans at least a couple of times during the month of October. Each year the house featured an elaborate and satirical spread of costume-wearing skeletons that quite literally overtook the entire yard, porch, balcony, and even some of the ancient and massive oak trees that line St. Charles Avenue. And each year, you could count on some very creative new additions. From "Marrow-lyn Monroe" to "C. Moan Biles" to a skeleton of Olaf in Summer to a "DedEx" delivery person… the creativity and the laughs just kept coming. [Incidentally, I have included some photos below from previous years.]
But that was before 2020, of course. In the age of the pandemic, crowds aren't as safe as they used to be in this beloved city. Back at the start of this spookiest month of the year, the homeowner Louellen Berger announced via Instagram that the Skeleton House was going virtual this year to dissuade the crowds from gathering. There is a display in the yard, but it is greatly pared down. And it features "Skelilton: the Musical" and "King GOREge," with signage noting that "We are not throwing away our shot," and pointing visitors to Skelilton: the Musical on YouTube.
Truly a treat, especially if you are familiar with the Skeleton House and with Hamilton. Enjoy!
Below are some photos I took at the Skeleton House in 2016. Ahhhh… the good ole days! 😉