November 26, 2014
How to Carve a Turkey (and Other Thanksgiving Cooking Tips)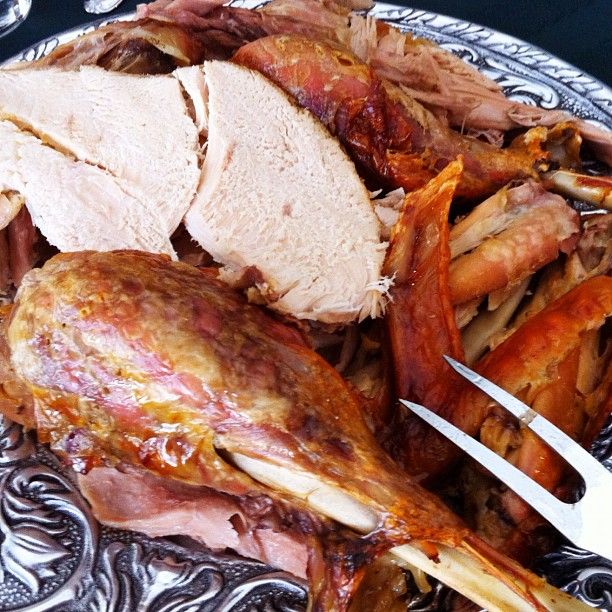 It's that time of the year again. Time to try to remember how to carve a turkey. If it was something that we did every day or every week, it wouldn't be a problem. But since it's something that most of us only do once or twice a year… well, we tend to forget.
Thanks to Alton Brown, we can get a quick turkey-carving refresher course right here. And in his classic Good Eats way, Alton will entertain us while he educates us.
Let's Talk Turkey
Besides making the basic decision of how you are going to cook your Thanksgiving turkey (Roasting? Baking? Frying?), and whether or not you should brine the bird first, the two biggest Thanksgiving turkey questions are 1) how to carve the thing and 2) how to make a killer turkey gravy.
[Incidentally, another big question is how long the turkey needs to thaw out. But since tomorrow is Thanksgiving, that question may very well be moot at this point. 😉 ]
Alton Brown is here to help us out with both of those questions. And he does it with his usual charm and quirky sense of humor. Check out these two videos. then scroll down to find some recommendations on what to do with your turkey bones (don't throw them away!) and turkey leftovers.
How to Carve a Turkey with Alton Brown
How to Make Turkey Gravy with Alton Brown
Don't Throw Out Those Bones!
When it comes to Thanksgiving and Christmas, I confess I often harken back to the "bone woman" character in John Hassler's novel Staggerford. She used to walk the neighborhood in the evenings murmuring "Bones… bones… bones…" as she collected leftover chicken carcasses that people would leave out for her on the back step. This time of the year I sometimes feel like her.
Why?
Because not only do I keep our turkey carcass, but if invited to the homes of extended family for Thanksgiving and Christmas, I usually ask them if they plan on keeping their carcass. If not, I'm at the ready to pack it up and take it with me. "Bones… bones… bones…"
Strange? Maybe. But I like to make stocks. And to make a good stock, you need bones.
The Best Thing to Make with Leftover Turkey: Turkey & Andouille Gumbo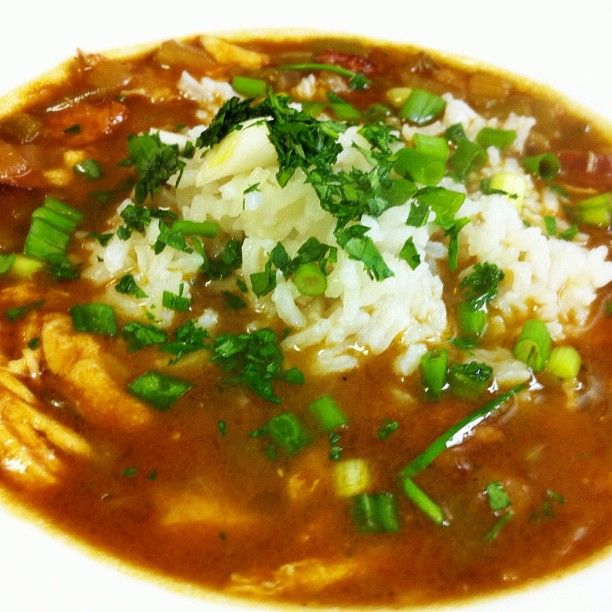 In my humble opinion, cooking a turkey for Thanksgiving is only an excuse to make Turkey & Andouille Gumbo with the leftovers.
Most years the weather is rather cool in New Orleans by Thanksgiving, so a nice bowl of gumbo is perfect for keeping warm. There is something very comforting about gumbo. As Chef Leah Chase says, "all the world's problems can be solved over a bowl of gumbo and some fried chicken. You just need to get people around the table to deal with whichever problem is at hand."
And she should know. Chef Leah Chase is the inspiration behind the Disney movie The Princess and the Frog. She has seen firsthand what a powerful connector food can be between people, particularly good food, like a Creole gumbo.
For any gumbo made with meat, I always use the carcass to make stock, and I always degrease the andouille sausage by slicing it and frying it in a cast-iron pot. Degreasing the sausage reduces the amount of grease going into the gumbo, and the slight charring of the andouille slices increases the gumbo's flavor. And there's nothing like a nutrient-rich bone stock to make your gumbo pop.
This Turkey & Andouille Gumbo is my go-to recipe for Thanksgiving turkey leftovers. You can find the full recipe here: Turkey & Andouille Gumbo.
What do you like to make with leftover Thanksgiving turkey? Let me know in the comments below!