May 26, 2015
How to Make Pizza at Home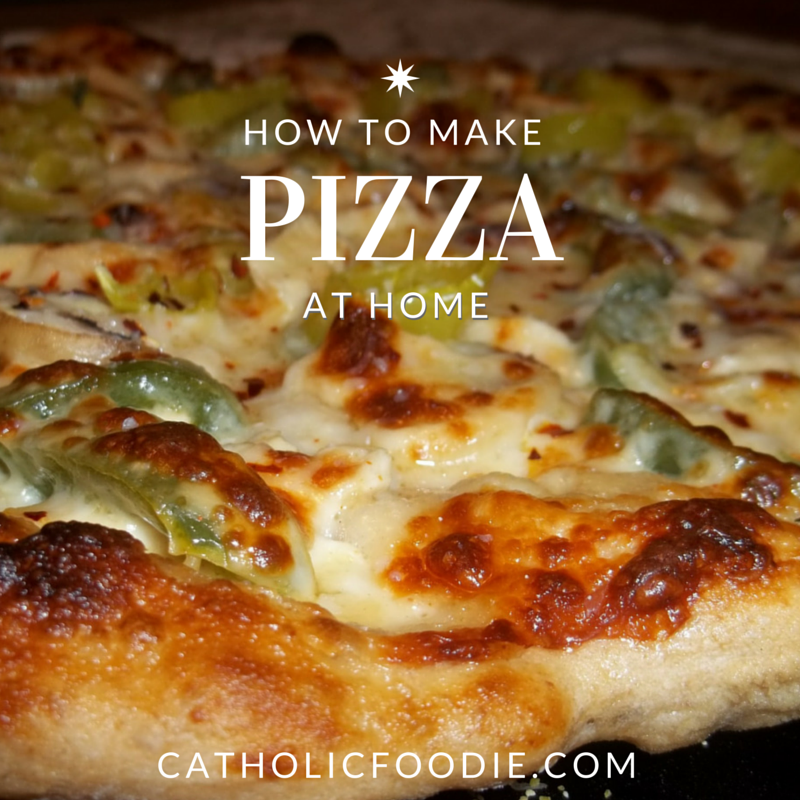 Pizza is on the menu today on The Catholic Foodie Show on Real Life Radio!
I love making pizzas at home! I think I was 10 or 11 when I made my first pizza. It wasn't anything fancy. As a matter of fact, it came out of a box. Either Chef Boyardee or Appian Way. The crust was like cardboard and the sauce was like sugar, but that cooking experience launched me on a journey – a quest – to make the perfect pizza at home.
That was about 35 years ago and guess what… I still love making pizzas at home! Thankfully, I've gotten pretty good at it. And I make them from scratch now. No more boxed kits!
On today's show I talk about the evolution of my pizza dough recipe, and I include the following recipes:
I also give you a little preview of the Baking Steel and how it has revolutionized my home pizza-baking. I hope to have Andris Lagsdin join me on the show soon to talk about pizza and the Baking Steel.
LISTEN TO THE PODCAST
To listen to the show, click the player below.