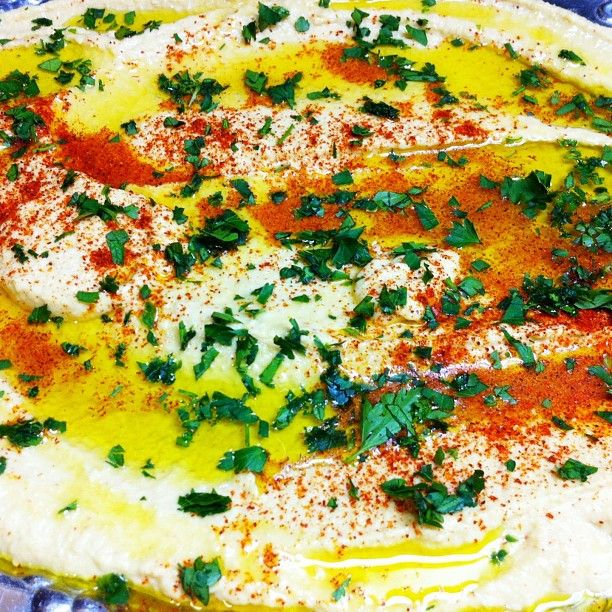 Should be called "yummus" cause it's so good.
This hummus is a staple in our household. We make it all the time. Simple. Delicious. Easy.
Enjoy!
INGREDIENTS:
2 cans of chick peas, rinsed
1/4 to 1/3 cup of tahini
juice of 1/2 to 1 whole lemon
1/4 cup of extra virgin olive oil (to start)
1/4 cup of water (to start)
several cloves of garlic
kosher salt
Cayenne pepper
DIRECTIONS:
Put chick peas, tahini, lemon juice, garlic, water, and olive oil in a Cuisinart or food processor.
Process until it becomes the consistency of hummus. You will probably need to add more olive oil or water. Just do so slowly.
Taste. Taste. Taste. You don't want the hummus too thick or too runny. Make it to your liking. Also, add as much salt and cayenne as you like. Once again, add it slowly. You can also start adding salt and cayenne when you first add ingredients to processor. Just make sure you pulse it before serving.
Place hummus into a round flat dish. Drizzle liberally with olive oil. Garnish with parsley.
Serve with hot pita bread.