April 29, 2011
It's Jazz Fest Time!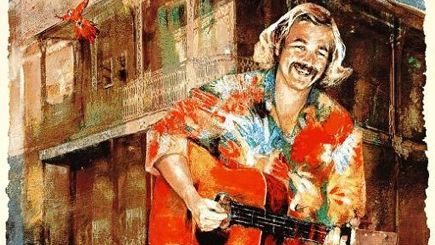 It's Jazz Fest time, folks!
Jazz Fest kicks off today! And I've been listening to it LIVE on WWOZ (streamed, of course, over the internet).
You can listen too! Just go to WWOZ to catch the live stream from Jazz Fest in New Orleans.
Now, for those of you who may not know this, Jazz Fest is a big deal every year. With local bands and major headliners from around the world, it's a huge production that spans 7 days over a 10 day period. It's all about food, music and fun in the sun. Good stuff.
Some of the headliners this year: Bon Jovi, Jimmy Buffett, Kid Rock, John Mellencamp, The Neville Brothers, Willie Nelson, Robert Plant, Tom Jones, Better Than Ezra, Kenny G, Irma Thomas, Cyndi Lauper, The Radiators, Cowboy Mouth, Rebirth Brass Band, Tab Benoit, and many more!
They always have good food at the Jazz Fest. I mean, how can they not? It is New Orleans, after all! Here are the Catholic Foodie's top picks for Jazz Fest dishes:
***Completely decadent… You don't want to try it. Really. Just leave it all for me. Thanks!
AND…. Good news! Abita Beer is now available at Jazz Fest! And that makes me so happy! Why? Because Jazz Fest is a wonderful local event here in New Orleans that draws folks from all over the country. The mystique of Jazz Fest is all about the local culture here in South Louisiana. And I always thought it was just not right that our local South Louisiana beer, Abita Beer, was not represented at Jazz Fest. There's limited availability this year at Jazz Fest, but at least they're in!
I am very excited about Jazz Fest, even though I might not make it even once this year (but I will listen LIVE on WWOZ!). It's a N'Awlins thang, ya know! But, our good friend Big D doesn't miss a day.
Have you ever been to Jazz Fest? I'd love to hear about it! Tell me about it in the comment section below!
Laissez les bon temps roulez!