April 30, 2013
Jazz Fest, Crawfish Boils, and Louisiana Kitchen & Culture Magazine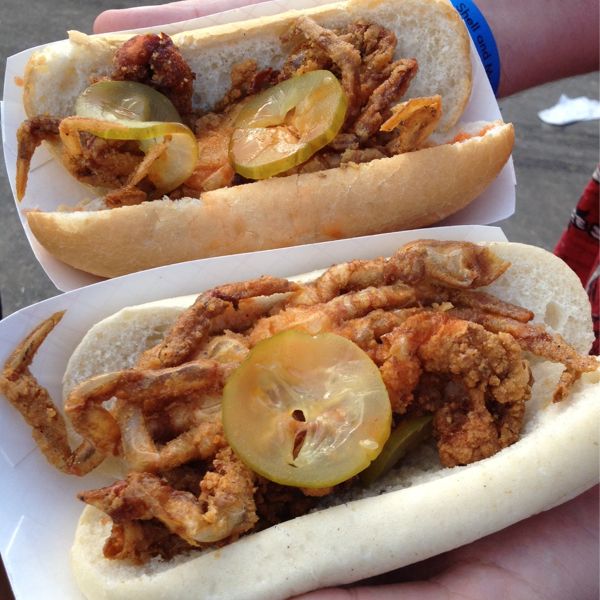 Today's topic is Jazz Fest, Crawfish Boils, food at the Zurich Classic, and Louisiana Kitchen & Culture Magazine!
Our guests for this show are:
The recipe for today's show is Drago's Charbroiled Oysters.
You can listen to the show here:
Or download the show as an MP3 file and listen later on your computer or MP3 player.
Around the Table is a radio show that talks about food and faith. Around The Table celebrates the joy of cooking and dining, and it encourages folks to get into the kitchen and to gather around the table with family and friends… Because good things happen around the table.
Around the Table Radio highlights the local culture and cuisine of south Louisiana. The show is hosted by Dave Dawson and myself. Dave Dawson is the president of Catholic Community Radio, which has stations in both Baton Rouge and New Orleans.
The show airs on Fridays at 3PM Central in Baton Rouge and New Orleans. The listening area spans from the Mississippi/Alabama border all the way to the west of Baton Rouge on the way to Lafayette.
Each broadcast is recorded, archived, and released as a podcast. You can subscribe to the podcast on iTunes. The first two broadcasts are embedded below. You can listen to them in your browser or download them as MP3 files. In just a few days, I will also launch a website for the show at AroundTheTableRadio.com.
***Thanks to Susan Whelan for the photos of the food at Jazz Fest.***