October 15, 2015
Louisiana Cookin' Magazine on The Catholic Foodie Show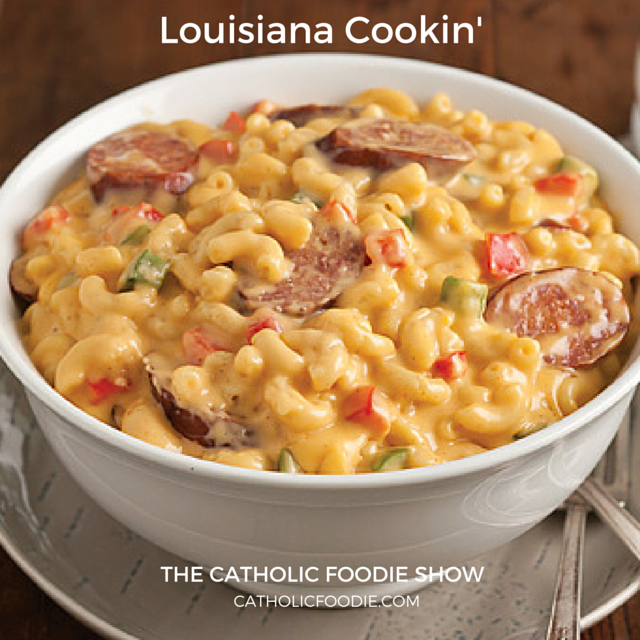 Daniel Schumacher, editor-in-chief of Louisiana Cookin' magazine, joins me on The Catholic Foodie Show today to discuss Louisiana Cookin' magazine and the release of its first cookbook, Louisiana de Mer. Also on the show, Daniel gives us an inside peek at the Louisiana Chefs to Watch event taking place on Monday, October 19.
Be sure to listen for a chance to win a free copy of Louisiana de Mer!
LISTEN TO THE SHOW
Click the Play button below to listen to the show. You can always right-click and save-as to download the show for listening later.
Louisiana de Mer
A Seasonal Seafood Treasure!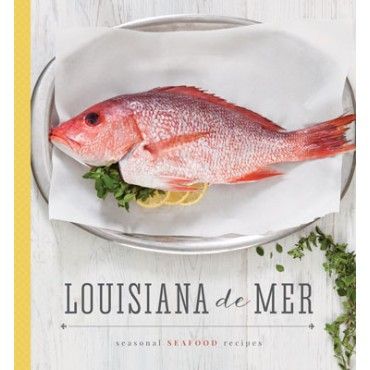 This collection of more than 75 classic and updated seafood recipes will inspire countless hearwarming meals.
Featuring:
160 pages of beautiful photography
Recipes from celebrated Louisiana chefs and resaurants
New Orleans classics- including po-boys
Dozens of Cajun and Creole cooking tips
To order the book, click here: HoffmanMediaStore.com.
You can also win a copy of Louisiana de Mer by doing one of the following:
Call 985-635-4974 and leave me a voice message telling me what your favorite Cajun or Creole dish is and why.
Or, email me at jeff[at]catholicfoodie.com and let me know what your favorite Cajun or Creole dish is and why.
That's all you have to do. Your name will then go in the hat for a chance to win a copy of Louisiana de Mer! Deadline? Next Thursday, October 22. I'll announce the winner on the show next Friday, October 23.
Recipes from the Show
Here are the recipes that we discussed on the show today:
Chefs to Watch 2015
Now in its 14th year, Louisiana Cookin' Chefs to Watch honors chefs from around the Bayou State who push the culinary envelope while respecting Cajun and Creole traditions. Join the 2015 Chefs to Watch for an exclusive six-course dinner in New Orleans.
October 19, 2015
7 p.m.
Sac-a-Lait Restaurant
1051 Annunciation Street
New Orleans, LA 70130
2015 Chefs to Watch Dinner Menu:
Oyster Soup
by Chef Melissa Martin
Stuffed Blue Crab
by Chef Jeffrey Hansell
Saffron, Rainbow Chard, Fried Leeks, and Brown Butter Sabayon
Seared Snapper
by Chef David Dickensauge
Farro Verdo Succotash, Truffle Green Pea Puree, Sweet Corn-Chow, and Sunchoke Vichyssoise
Braised Rabbit
by Chef Nick Oskoian
Bacon, Olives, Carrot Puree, and Cippiolini Agrodolce
Sirloin of Louisiana Beef
by Chef David Sorrells
Anson Mills Grits "Casserole," Fermented Okra, and Huckleberry-Bourbon Gastrique
Louisiana Pumpkin with Curry, Pecan, and Cane Syrup
by Chef Blake Abene
Tickets Available
$125 (Single) • $225 (2 Tickets)
#chefstowatch2015
Proceeds from the dinner will benefit a scholarship fund for the Louisiana Culinary Institute in Baton Rouge.
***Image of Cajun Macaroni & Cheese used courtesy of LouisianaCookin.com***