April 11, 2015
Mardi Gras 2015 with Lino Rulli in Photos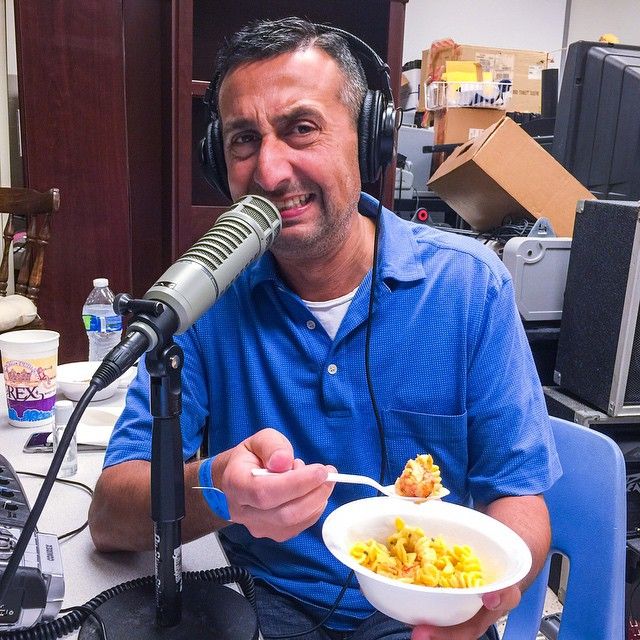 It's not Mardi Gras time, I know. That ship has sailed.
But that's the thing with Mardi Gras. Every year I take great photos, shoot video, and record clips for my podcast. But everything changes so abruptly – from Fat Tuesday to Ash Wednesday – that I never have time to post all the goodies before Lent starts. I don't know about you, but posting Mardi Gras stuff during Lent just doesn't seem right to me. But now that we are in Easter…
Looking Back at Mardi Gras 2015 with Lino Rulli
This was the 3rd time that Lino has come down to New Orleans for Mardi Gras since 2010.
In 2010 he broadcasted from a balcony in the French Quarter. Last year, he broadcasted from St. Stephen's School on Napoleon Ave., The Irish House on St. Charles Ave., and Ye Olde College Inn on Carrollton Ave. Thursday and Friday of that week he broadcasted – together with Sr. Tracey Dugas, FSP – from the Pauline Book & Media Center on Veterans Blvd.
And this year?
This year he returned to St. Stephen's School for Lundi Gras. Mardi Gras day we broadcasted from Notre Dame Seminary. Then on Ash Wednesday and Thursday he returned to the Pauline Book & Media Center to broadcast again with Sr. Tracey.
As The Catholic Foodie, joining Lino on Monday and Tuesday of that week, my job was to introduce him to some of the classic south Louisiana dishes that we love so much.
Now, you know Lino… He's basically the pickiest eater who ever lived. You can image in the comedy that followed each bite he tasted. Among the foods that I brought for Lino were the following:
Boiled Crabs
Boiled Crawfish
Grilled Alligator
Raw Oysters
Cajun Boudin
and more…
Personally, I think the show we did on Lundi Gras was the funniest. Maybe it was the Milk Punch Lino had before the show. I don't know. But it was really funny. And I was thrilled to get these tweets from Jennifer Fulwiler at the end of the show:
@linorulli I'm now late cooking dinner because I couldn't turn off this great segment with @CatholicFoodie - what fun!

— Jen Fulwiler is on tour (@jenfulwiler) February 16, 2015
@linorulli @CatholicFoodie I'll just whip up some crab fat.

— Jen Fulwiler is on tour (@jenfulwiler) February 17, 2015
Listen below to hear the show we did on Mardi Gras day from Notre Dame Seminary. And don't forget to scroll down to catch some of the pics.
http://traffic.libsyn.com/catholicguyshow/Catholic_Guy_202.mp3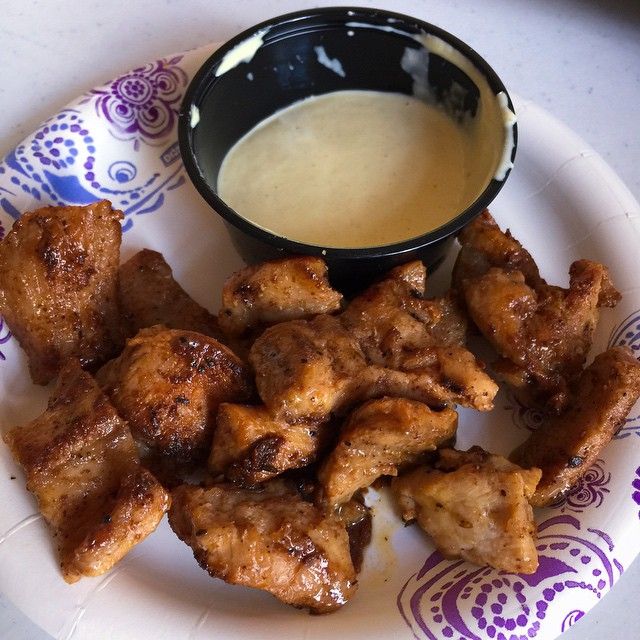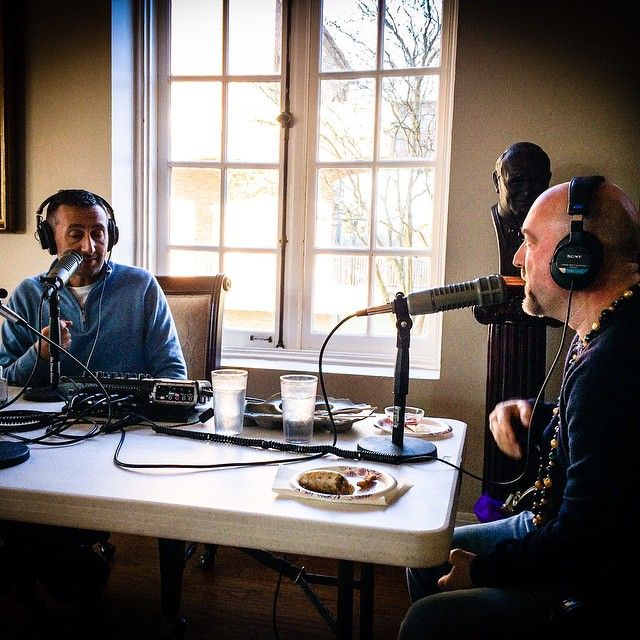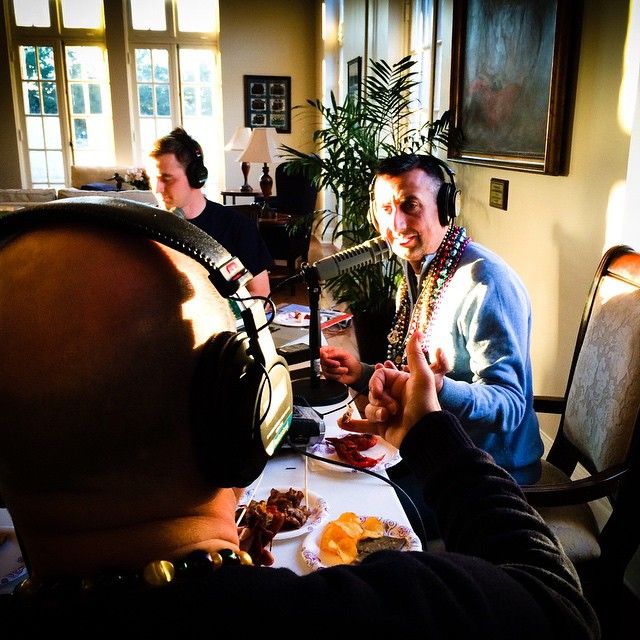 Did You Listen?
Did you listen to the show? I'd love to know what you think. Leave me a comment below or email me at jeff [at] catholicfoodie.com.
Thank you!