January 2, 2021
Mary, the Mother of Jesus and My Mother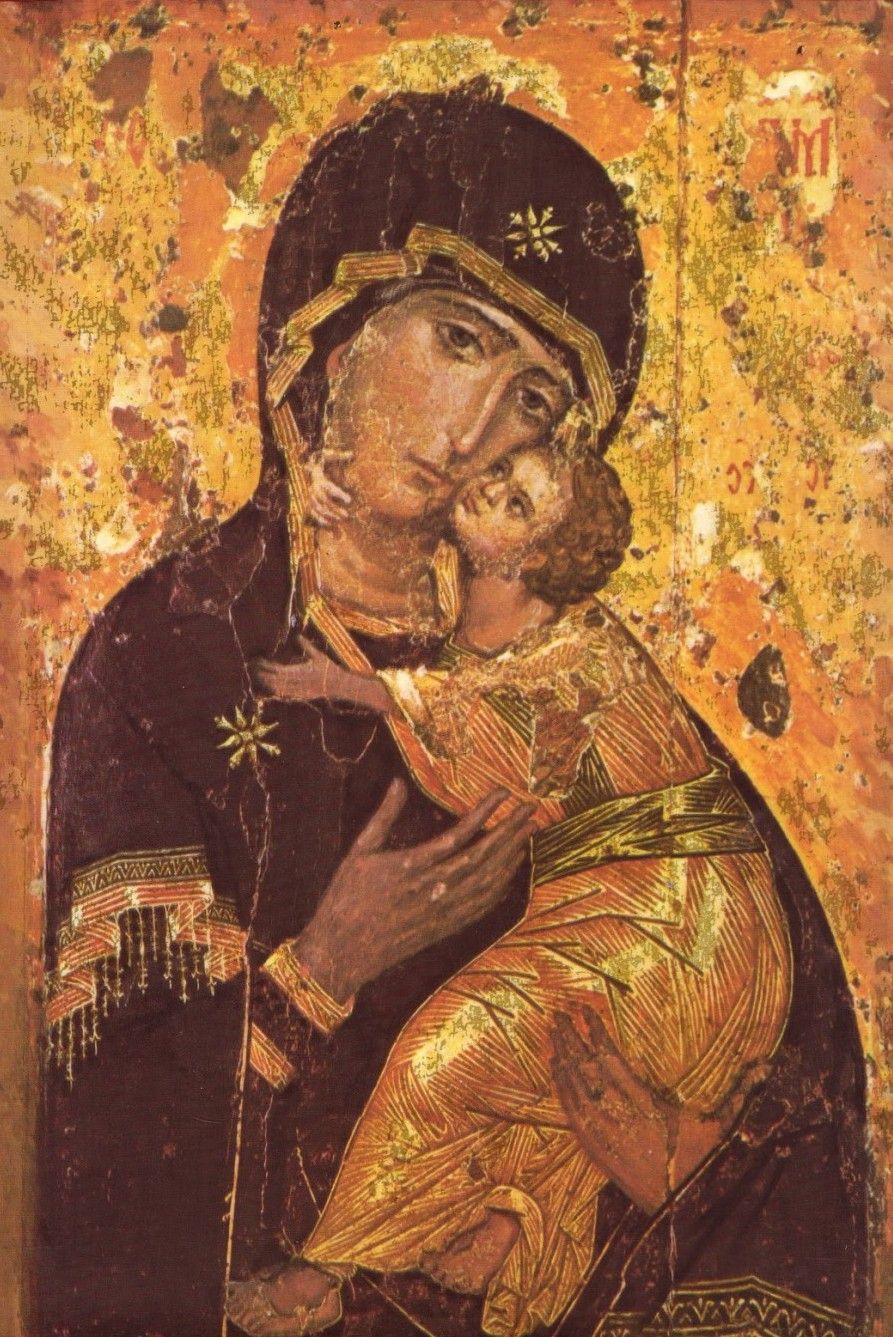 Yesterday we celebrated the Solemnity of Mary, Mother of God. I have always found this to be the most appropriate way to usher in the new year. Mary of Nazareth, a descendent of King David, Daughter of the Most High God, gave her Yes to the invitation of the Angel Gabriel, gave herself wholly and completely to God in his ineffable plan of mercy and redemption. She was overshadowed by the Holy Spirit and bore in her womb the Divine Savior. She is the Theotokos… "More honorable than the the Cherubim, and beyond compare more glorious than the Seraphim, who without corruption gavest birth to God the Word, the very Theotokos, the do we magnify!" All things are better when we are close to Mary!
Just before I turned 16, while perusing the stacks at a local Catholic bookstore in Baton Rouge, I stumbled across St. Louis Grignion de Montfort's True Devotion to the Blessed Virgin. I was already devoted to Our Lady. I prayed the rosary, typically using the small shiny black onyx and silver one that my mother had given me for my First Communion. But there was something about the cover of that book and the description on the back that intrigued me. I wanted to be as close as I could be to the Mother of Jesus, so I bought the book and started reading. I discovered that St. Louis outlined a 33 day period of time during which to prepare to consecrate oneself to Jesus through Mary. I didn't quite understand really what any of that meant, but I wanted to do it! It just so happened that starting that very day, I would complete the 33 days in time to make my consecration on the feast day of Our Lady of Mount Carmel, July 16, 1986. This feast day, as it turns out, would be particularly important for me in my life.
At the age of 16 I gave myself, whole and entire, all that I am and have to Jesus through Mary. And I have renewed this consecration formally at least a handful of times since then (and informally just about every day).
Many holy and well-versed saints have written about de Montfort's True Devotion. One of my favorites is Catherine Doherty. I highly recommend her book Bogoroditza: She Who Gave Birth To God. In it she relates her own discovery of de Montfort's method of consecration to Our Lady and how it has impacted her life. Honestly, I can't think of a better way to begin a new year. If you haven't yet consecrated yourself to Mary in this way, I invite you to do so. Who better to lead and guide you, to tend to your needs and to take care of you, than she who bore and raised Jesus, our Divine Savior?
Below is a snippet from Bogoroditza: She Who Gave Birth To God. In it Catherine is talking mainly about the rosary, but her love and devotion to Our Lady, and her simple and profound faith, shine through every word.
Enjoy!
Our Lady of Mount Carmel, Mary, Mother of God, pray for us!
Our world remains poised on the edge of an abyss of darkness. Yet the answer is at hand. The solution is close by. Gently, softly, the thread that will lead us out of the labyrinth of our fears, doubts, and turmoil is placed into our sinful hands. The answer, the solution, is the rosary.

The Rosary: so tiny, so seemingly weak, is to be used against unseen but deadly powers. The Rosary, so foolish a weapon.

The Rosary, a prayer of babies, youth, men, and women, is so simple that even the illiterate can pray it, so profound that geniuses have not begun to probe its depths. The Rosary, a simple vocal prayer, can lead us into the realism of the highest mental and contemplative prayer!

The Rosary is an answer to all our fears, to all our unrest, to all our dangers. It finds us everywhere and leads us back from the desert of darkness where we now dwell, where, forever and ever, the prince of darkness tempts us to fall down and adore him. Yes, it is the answer.

Our Lady in her many apparitions said so. Especially at Fatima. Why, then, are we not listening? Why do so many Catholics leave the Rosary unsaid? Why aren't our days filled with endless Rosaries forming a chain to hold our hearts anchored to the heart of God, through Mary his mother?

It is time to begin now to pray the Rosary daily. We must understand that if we do not, our world will perish, and we with it. And those who are left will dwell in the catacombs, perhaps using only the Rosary, their ten fingers, over and over again, and weeping because they know why they are underground.

Oh, let us pray the Rosary now, so that the children of light may continue to dwell in the light of God's sun, so that the world may be restored to Christ.

—Excerpted from Bogoroditza, (2001), pp. 28-29, MH Publications