December 19, 2014
Meet Me Today at the English Tea Room!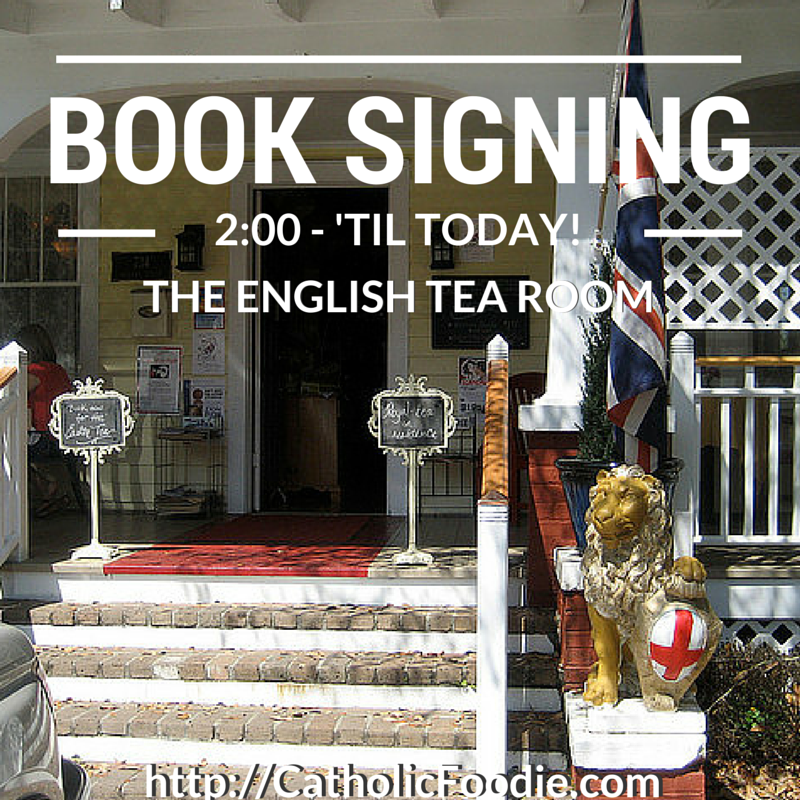 Book Signing Today: The Catholic Foodie at the English Tea Room!
Today from 2:00 PM 'til, I'll be at our favorite tea room… the English Tea Room in downtown Covington. Stop by and say Hi and enjoy some tea! If you have already purchased my book, bring your copies and I'll be happy to sign them. If you need to buy copies for yourself or to give as a gift, I'll have plenty on-hand.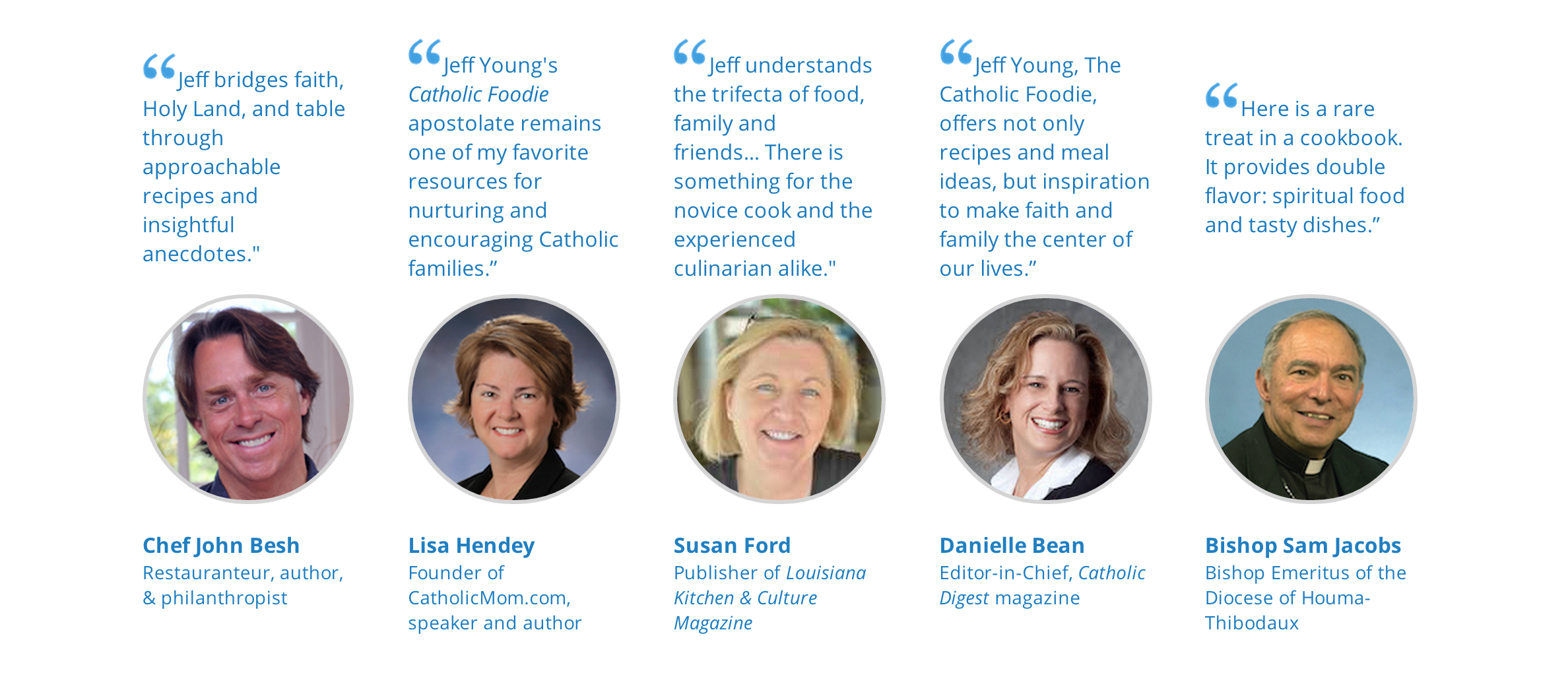 "Jeff bridges faith, Holy Land, and table through approachable recipes and insightful anecdotes." – Chef John Besh, Restauranteur, Author, and Philanthropist

"Jeff understand the trifecta of food, family and friends… There is something for the novice cook and the experienced culinarian alike." – Susan Ford, Publisher of Louisiana Kitchen & Culture magazine

"Jeff Young, The Catholic Foodie, offers not only recipes and meal ideas, but inspiration to make faith and family the center of our lives." – Danielle Bean, Editor-in-Chief, Catholic Digest magazine

"Here is a rare treat in a cookbook. It provides double flavor: spiritual food and tasty dishes." – Bishop Sam Jacobs, Bishop-emeritus of the Diocese of Houma-Thibodaux
Where to Find the English Tea Room
Will I See You There?
Come have tea with me! The best tea room in the region is hosting a book signing this afternoon! I'd love to see you! Stop by and say Hi, and have a cup of tea with me.
Catholic Foodie books will be for sale, so you can pick up your last-minute Christmas gifts!
See you this afternoon!