July 20, 2015
More Amoré: Pizza! | The Catholic Foodie Show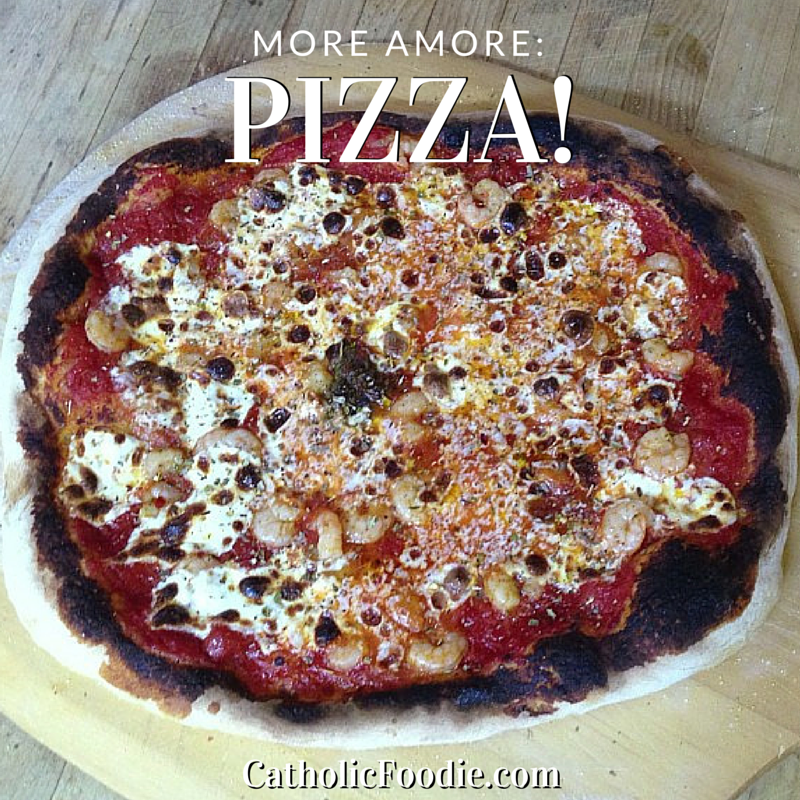 On The Catholic Foodie Show today we are talking about one of my favorite foods in all the world… PIZZA! We not only talk creative topping combinations, but we also hear the end of the interview I did last week with Baking Steel founder and creator Andris Lagsdin.
And… as I have promised over and over again, I do have voice feedback to share with you today from my friend Angela Sealana. That's right, I have finally figured out how to give technical difficulties to my technical difficulties. 😉 I've figured out a solution to the issues we experienced last week. And the result… you finally get to hear Angela's message.
LISTEN TO THE SHOW
Click the play button below to listen to the show. You can always right-click and save-as to download the show for listening later.