January 10, 2015
New Book from CatholicMom.com Encourages Daily Morning Prayer with the Gospels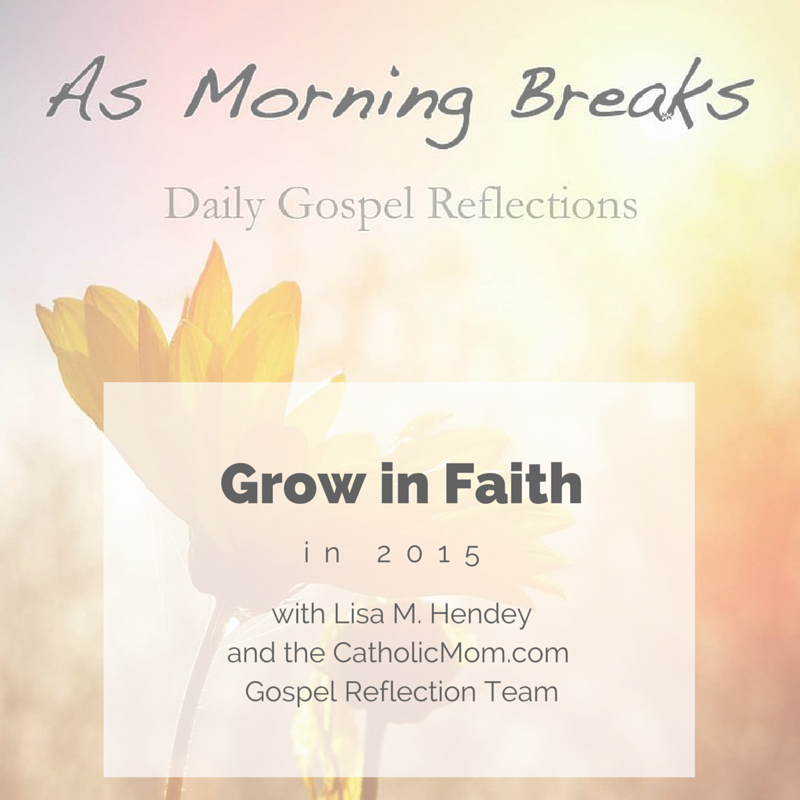 Looking for joy in 2015?
Begin each day of the year with As Morning Breaks: Daily Gospel Reflections, a new ebook just released by Lisa M. Hendey and CatholicMom.com. This book was written in collaboration by over thirty authors, all of whom freely volunteered their work. The writing team includes men and women, parents, singles, a married Deacon and his wife, a religious sister and writers of all ages.
Priced at only $2.99, the 685 page book was launched to raise needed funds to support the work of CatholicMom.com, an international apostolate that provides services to families, parishes and individuals worldwide free of charge.
Let this prayer community guide and support you with daily reflections on the Gospels and the Liturgy of the Word. As Morning Breaks invites you to make morning prayer a fruitful part of your day, and ponder the joy of the Gospels in your heart.
"A terrific resource to include in your daily prayer routine…an ideal way to either springboard your morning prayer or supplement it. Highly recommend!" notes Ellen Gable Hrkach, president of the Catholic Writers Guild and award-winning author.
As Morning Breaks contains 365 daily reflections from various vocational perspectives; with each, the reader is invited into a further examination of the Gospel passage. A "ponder" question is provided for contemplation, discussion or journaling. Each meditation ends with a brief prayer to help you transition to your own quiet meditation. With links to each day's Gospel passage, and following the liturgical calendar of the Catholic Church, this book is designed to offer you a beautiful, prayerful and joyful start to your day.